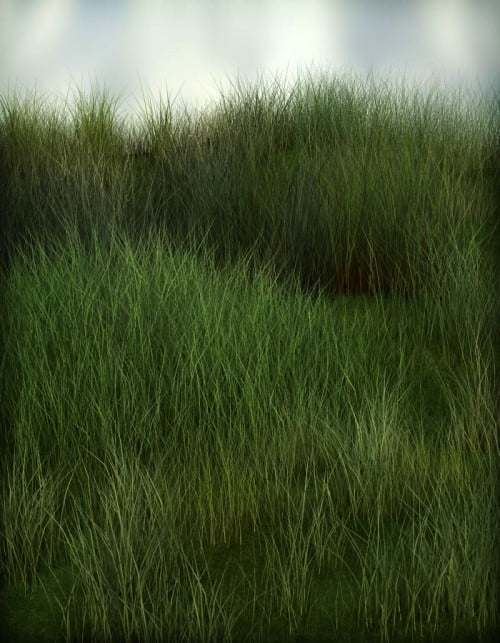 Grass is one of the most common and widespread plants. It grows on mountains and in valleys, in gardens and along the roads, in the fertile soil of the wilderness and in cracks in the asphalt of the big cities.
This grass pack offers a wide range of grass props that will enrich your scenes. Long and lush or short and sparse, and everything in between – with four dozen different colors to choose from.
Use it with the included ground planes to create rolling hills, or use the grass items alone with any other environment set you like.
Use the included magnet sets to create hills and dales exactly where you want them.
These grass props don't use transparency, they are fully modeled and will give you realistic shadows and also render faster than transmapped items, especially when used with advanced light setups.
This product comes in two versions:
A Poser version that can also be used in DAZ Studio 3 and includes materials optimized for both Poser and DAZ Studio 3.
A DAZ Studio 4 version with the items in native .DUF format for optimized memory usage.
Note: On very old hardware you might notice performance problems when using too many grass items in one scene.
This product includes:
1 DSON Core Installer
1 Poser Core Installer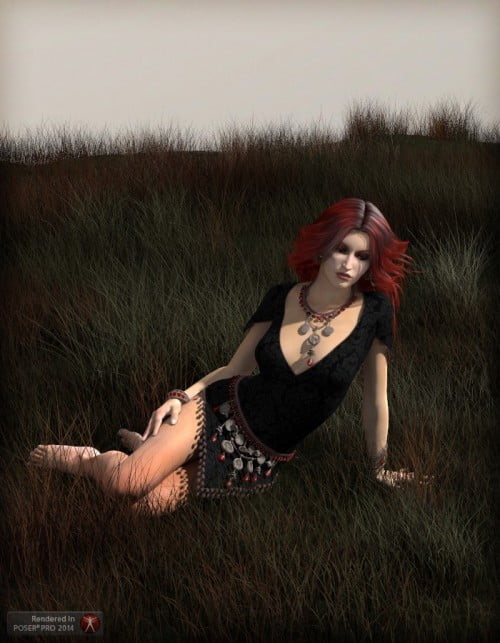 DAZ Studio
Poser
---