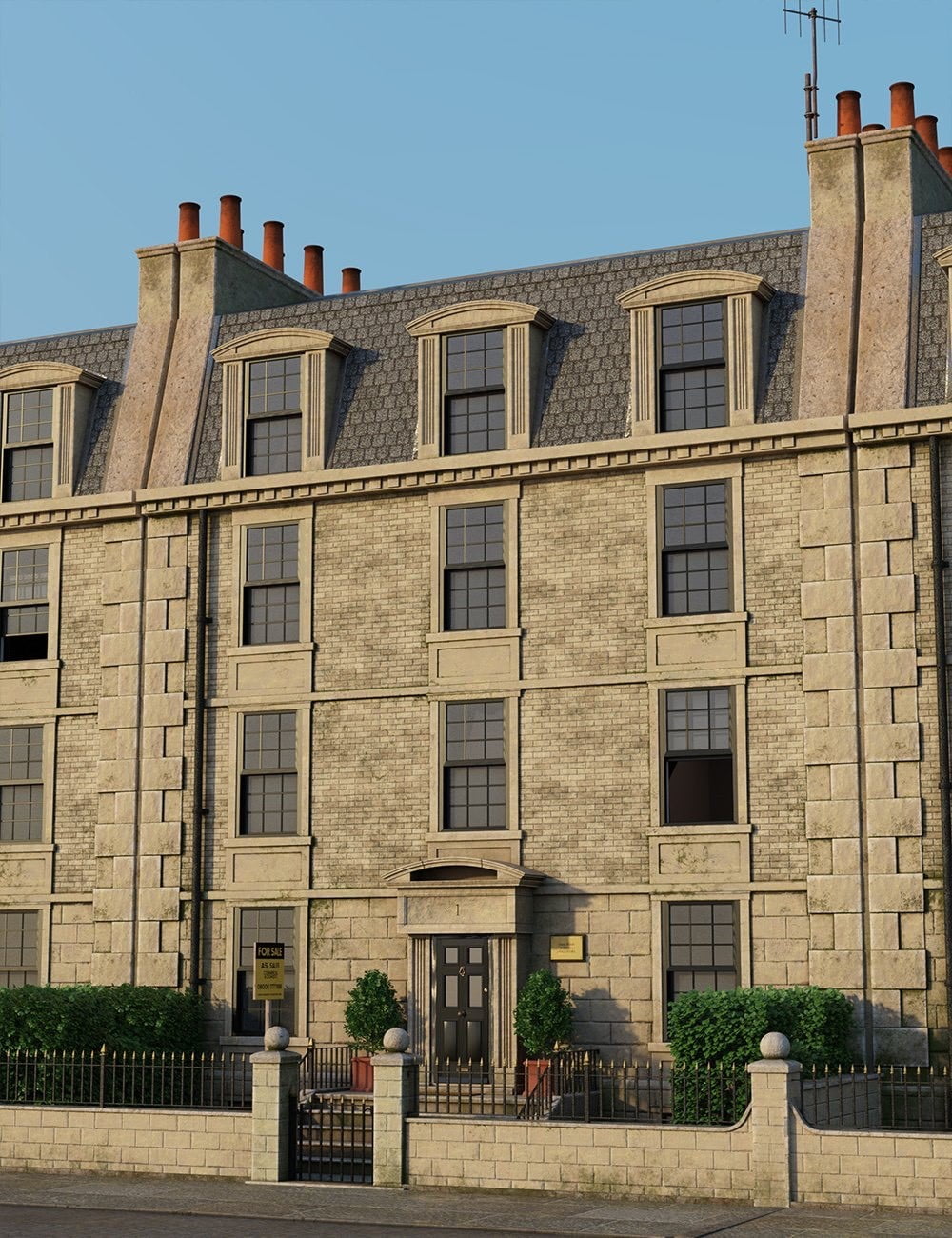 ---
Welcome to the lovely Grovebrook House!
A highly detailed townhouse that is equally suited in a modern or historical scene, the Grovebrook house comes with door, gate and windows all set to open and close.
The front wall and gate can be adjusted when turning the house 45 degrees so that is will fit in a corner plot. There is a For Sale sign with 9 textures, 2 topiary bushes, a garden border plot, door mat, house number signage with 9 numbers, metal house sign with 2 textures, 2 dwarf trees and planters, a simple interior set up with options for random lighting for night scenes and 4 colors options for a simple curtain plane.
The Grovebrook House is ideal for your rowhouse, townhouse, European, urban and city-living scenes.
Note: Optimised for DAZ Studio and Iray.
---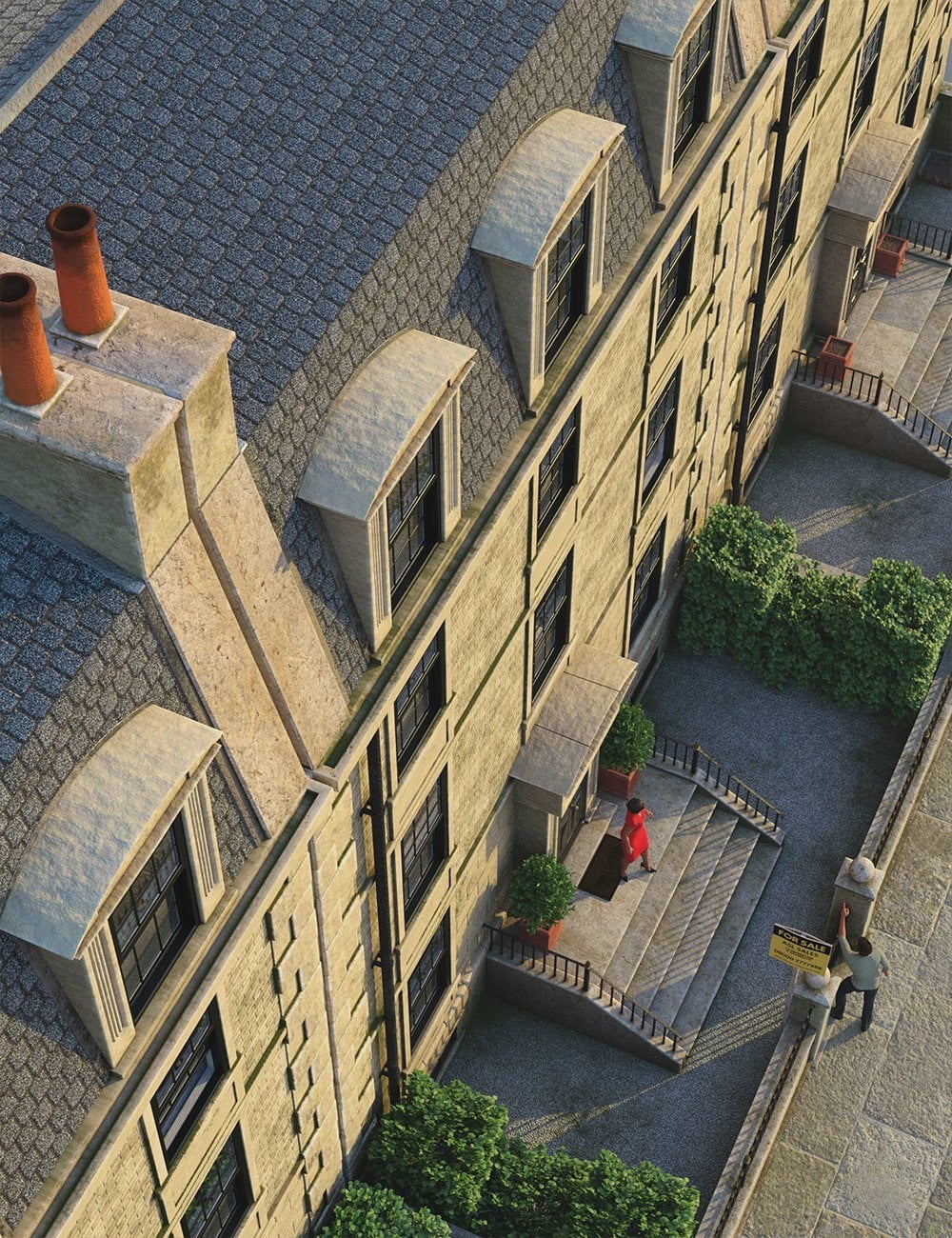 Download from QtyFiles Service
---