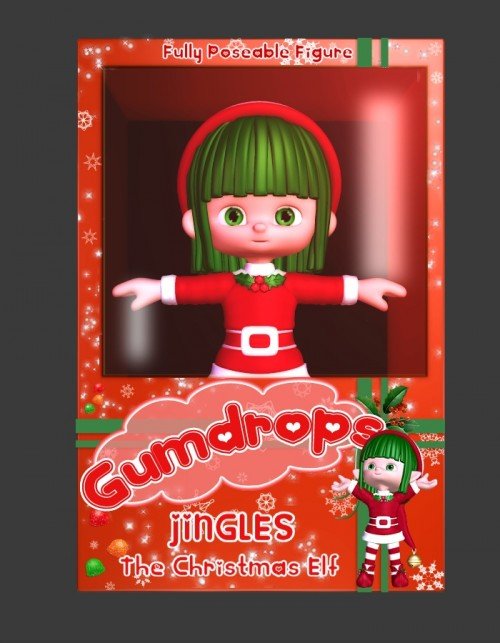 Just in time for the Christmas holidays, meet the little Christmas Elf from the North Pole, Jingles. This sprightly little girl is in charge of the most important duty in all of the North Pole, or so she was told.
She?s to sit out by the mail box and wait for incoming letters for all the good little boys and girls and quick as a blink run each one to Santa! Personally! As fast as her little legs can go. Of course this could be a rouse from the other Elves to get the hyper little chocolate and coffee slamming littlest elf out from under foot so they can get work done, but at least she?s being useful, right? Gumdrops is a totally different concept in figure design. They do not require a base figure! What parts of the base figure are needed is included in the clothing?s figure! No previous purchase required. One price for the costume and figure pieces you need, all in one poseable piece with a conforming hair you can swap with future Gumdrops.
Each Gumdrop comes with a full compliment of facial morphs that will be shared by every Gumdrop?s to come and a texture map that will also be shared across the bodies of each figure. So if you have a favorite morph or a facial pose for one Gumdrop, you can use it on any of them!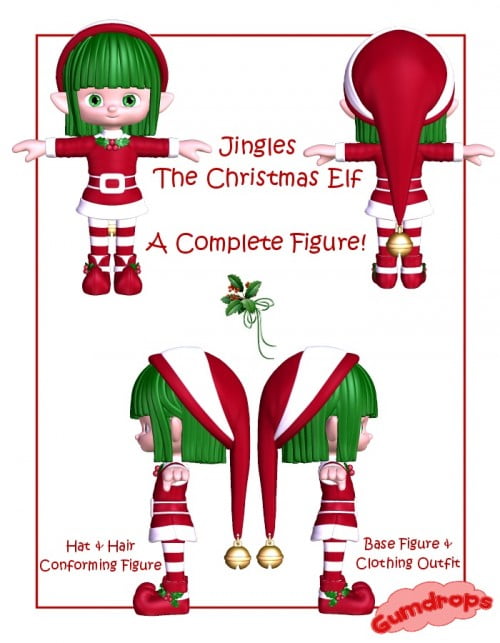 ---