Gumdrops: Tiberius Snipper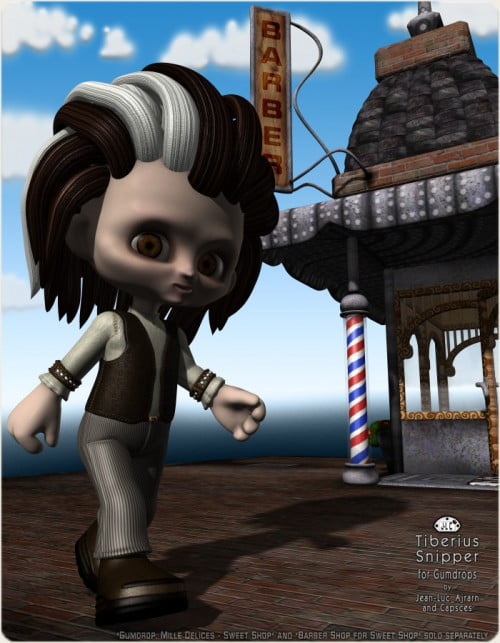 With "Gumdrops: Tiberius Snipper"'s custom character, elaborate clothes and amazing morphing hair, take your Gumdrops to a new level of realism and cuteness.
Tiberius Snipper comes loaded with options and more choices than you can wave a gumstick at, and the LongHair morphing prop can also be used on your other favorite Gumdrops.
Get it now, and enjoy its great versatility and fun!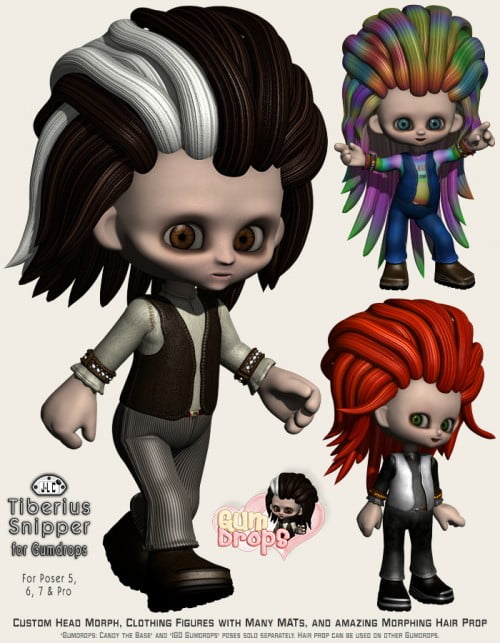 ---