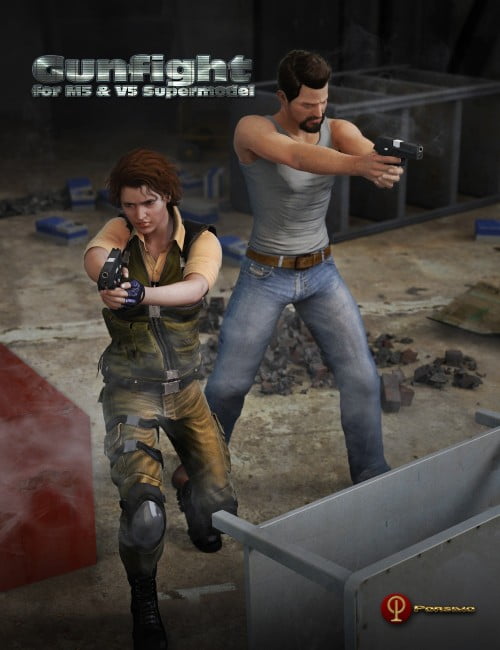 A collection of dynamic poses for Michael 5 and Victoria 5 Supermodel to create action packed gunfight scenes!
Make your characters run through a hail of bullets, shoot left and right, take cover and in the end, put down the bad guys! With these poses it's easy!
These poses are designed for use with Michael 5 and Victoria 5 Super Model, use with other shapes may require adjustment.
This product includes:
1 DSON Core Installer
1 Poser Core Installer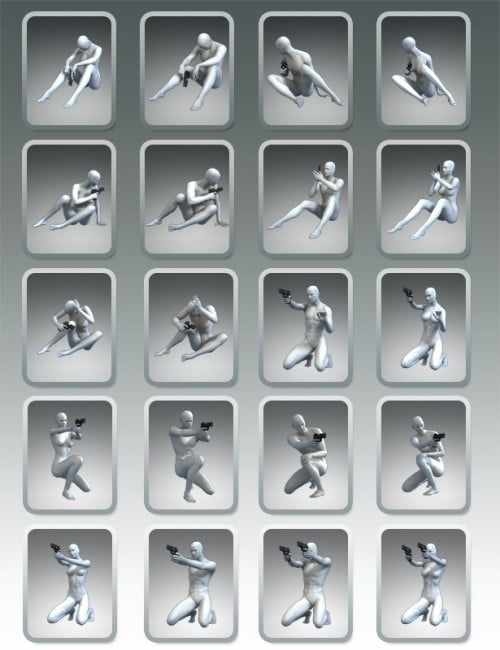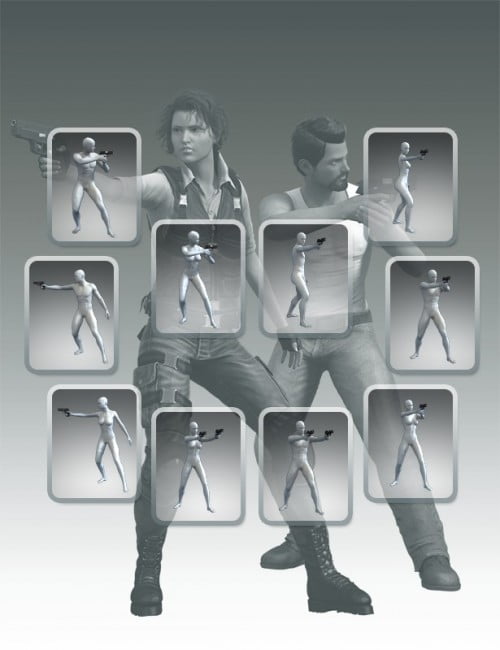 ---