Hair Conversion System 2014 (core)
* Not suitable for use with Poser Debut or DAZ Studio.
Hair Conversion System 2014 is a Professional Toolbox for converting Hair designed for Aiko, Victoria and Michael to other figures!
It supports the conversion of Figure (.cr2) and Prop (.pp2) Hair that is native to Aiko 3, Victoria (1, 2, 3 and 4) and Michael (1, 2, 3 and 4). Each Add-On module allows Hair to be converted to a Single Figure, or in some cases, a Family of Figures (Cookie and Chip, Miki 3 and 4).
It contains a framework of Python Scripts and Other Tools that are used right inside of Poser! These are combined with purchasable Add-Ons that will allow you to Convert Hundreds (if not Thousands) of commercial and free Hair products to YOUR favorite figures.
This New Version of the System has been rebuilt from the ground up in order to provide enhanced performance, stability and ease of use. It remains a very familiar system to those who use and love HCS 2012. It is backwards compatible with the 2012 version and includes a very quick Update Add-Ons utility that will copy your existing 2012 Add-Ons to the 2014 locations.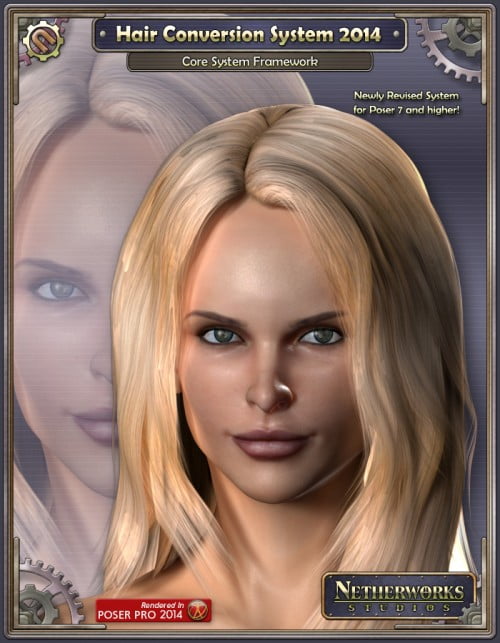 ---