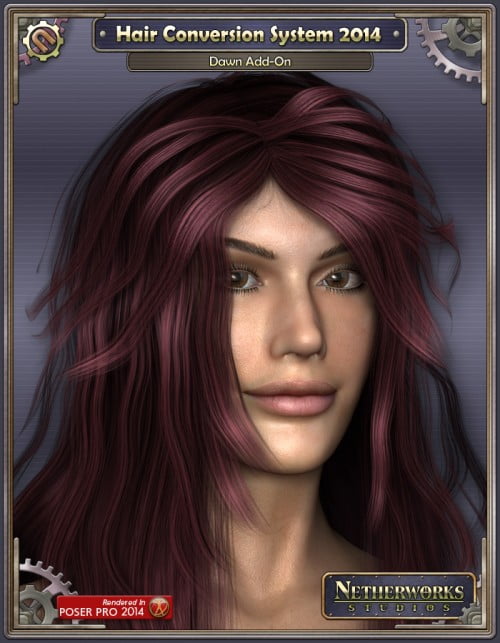 This Add-On package for HiveWire 3D's Dawn requires the Hair Conversion System 2014 product, available FREE from Runtime DNA's Store.
Suitable for use with Poser 9 and higher, including the Pro versions. Not for use with Poser Debut or DAZ Studio.
Full-Conversions of Figure Hair (cr2) are not suitable for use in DAZ Studio.
Hair Conversion System 2014 versus the Fitting Room
This Add-On, along with the FREE companion core system, is designed to produce superior results in a fraction of the time, with a low learning curve. If you need to re-group an object (an uncommon occurrence), the Fitting Room may be a better choice. As always, use the best tool for the job!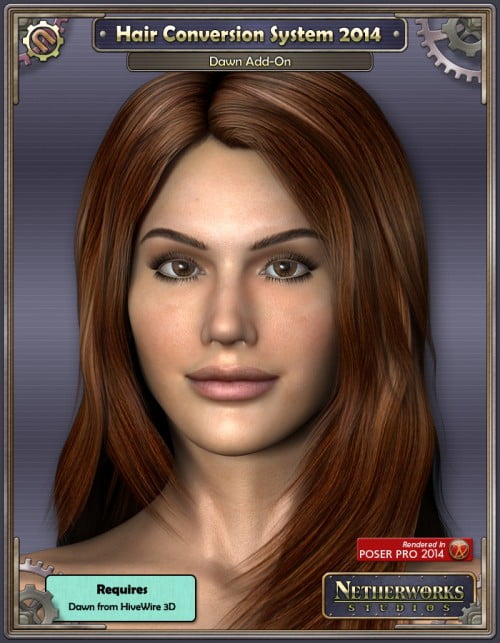 ---