Helix Alpha Outfit for Genesis 8 Female(s)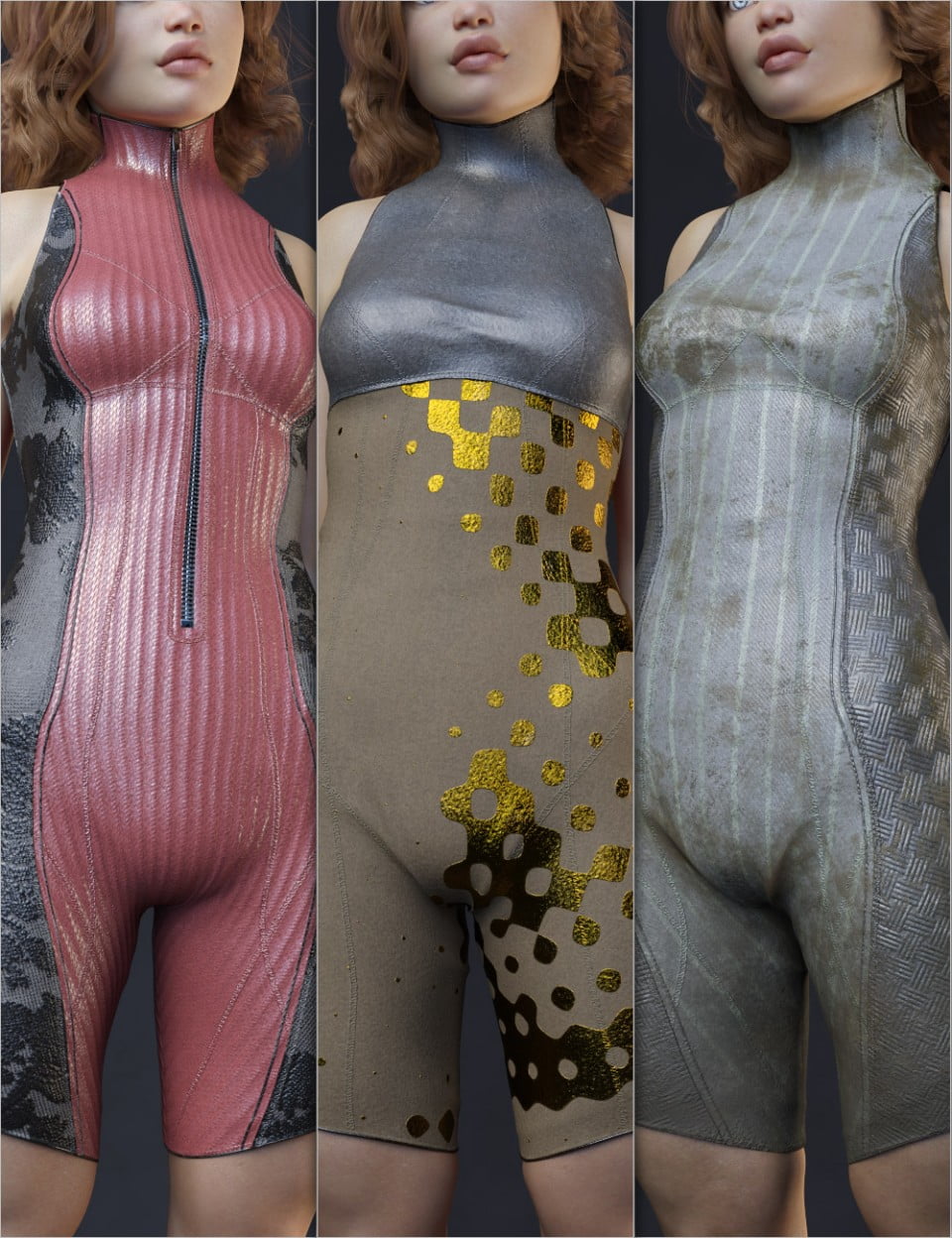 Helix explained
With the Helix mini-series, we have decided for a different approach: Instead of creating a base product and some themed add-ons, we made all the themes (Alpha, Tau and Charm) complete and independent, so that people can just buy whatever they like, rather than needing to purchase a basic package to enjoy the add-ons they love. This also allowed us to explore more freely and in-depth for each theme/style and therefore offer you more features, making Helix an incredibly flexible and customizable set.
Helix Alpha
is an essential, versatile set. It includes a half-thigh long suit with high neck and no sleeves and a pair of simple shoes.
The very special thing about Helix Alpha is that we included a huge amount of features and customization:
— 2 styles
— 12 Full sub-styles and 17 variants based on them
— "Add Effects" applicable to ANY style, that make use of Daz Studio LIE feature (Laytered Image Editor)
— Geografted zippers that work on ANY style
— LIE-based Dirts that apply on ANY style and style combo
— HD morphs for the suit (folds) and for G8 (thighs)
— Walk-through videos that show all the features in depth and tutorials for more unusual features
Helix Alpha is the ultimate mix & match and kit-bashing kit since it can compliment many other outfits and through the impressive customization options can just fit perfectly with whatever else you want your character to wear.
Even the shoes are a little mix and match kit on their own and can fit basically any other outfit since they are very low cut and have tons of texturing options.
With Helix is only a matter of chosing what you like and prefer and from one simple set you can have hundreds of different styles through a few clicks!
Helix textures are state-of-the-art, close-up ready, PBR glossy-metallic based (Base Color, Metallic, Glossy, Roughness, Normal, Height when needed) and will always look great. The LIE dirts and Add Effects are also all PBR so you have 360° of realism for your images.
Helix Alpha is a great everyday set, but can easily flex into futuristic and sci-fi, sport-related settings (is also perfect as a surf wetsuit) or more elegant and posh styles. Its versatility is huge and its style can easily be adapted to whatever you need. Put a badge on the chest on one of the red/green or blue simple styles and you have a modern-looking and comfy Star trek suit!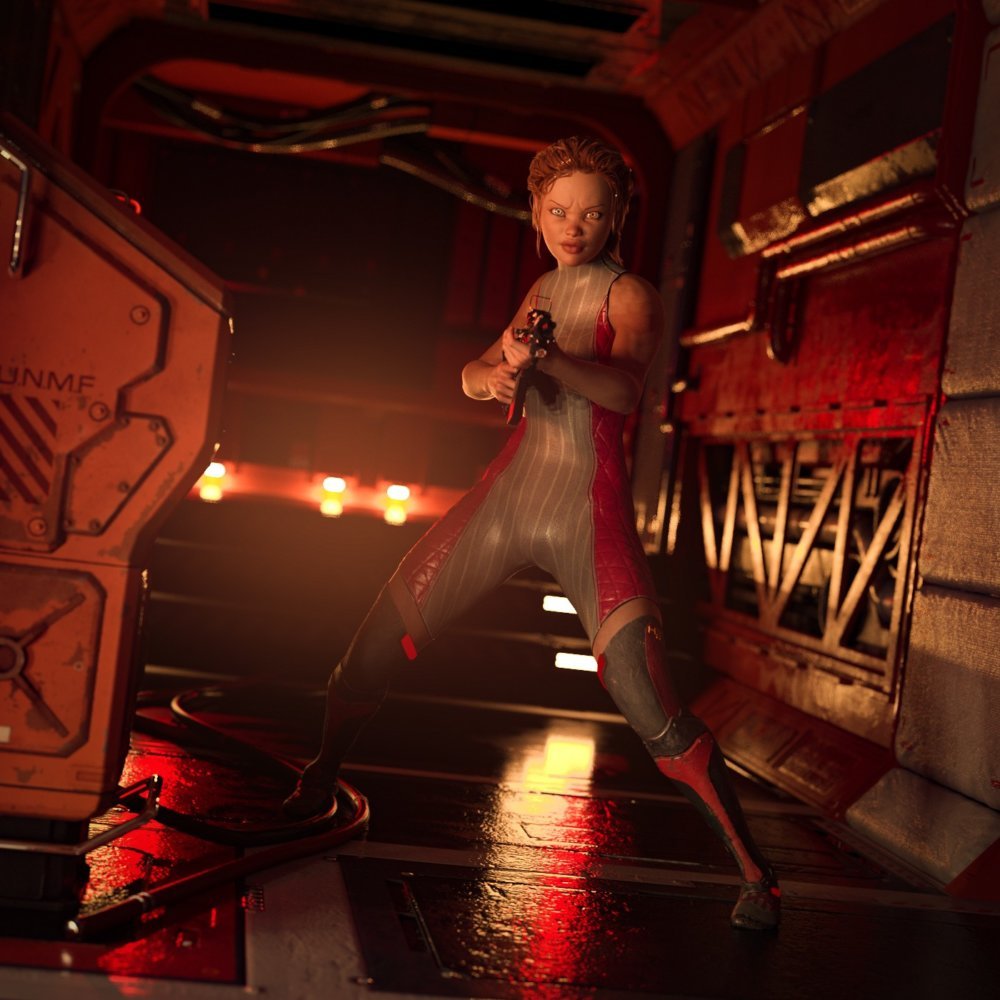 GRATEFUL MEMBERS



---