HF Mynions for Genesis 8 Male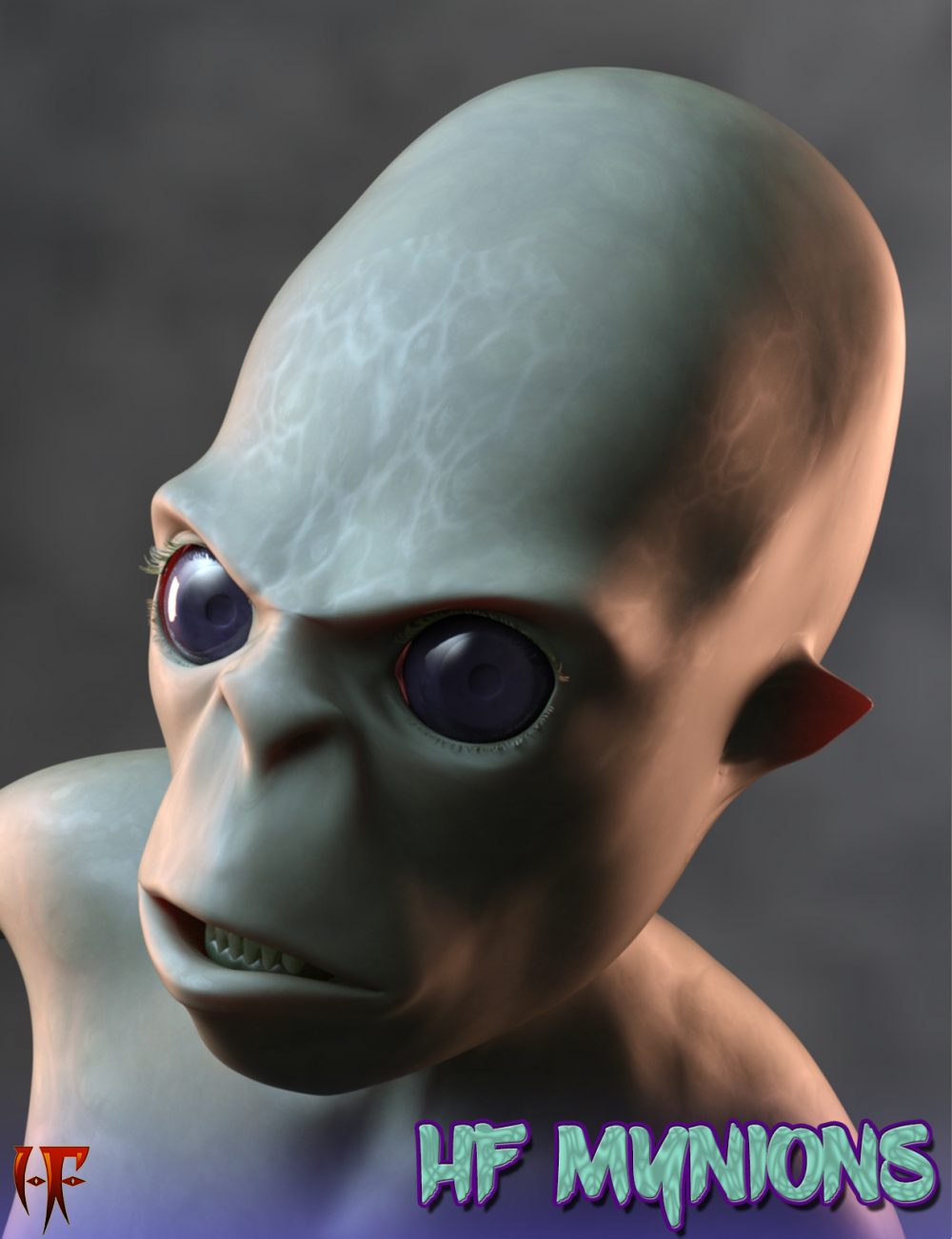 ---
Mynions are swarm creatures who enjoy obeying the whims of their master. Naturally, they are underground dwellers who like damp, dark places.
Mynions' body and head morphs are independent of other morphing packages and can be used without additional products.
The character comes with a large set of morphs (37 for the body and 35 for the head) to offer several options for customization.
Mynions also come with 3 skin tones and 3 hues for the fingernails and the toenails, and 4 eye colors.
Note: the character is visible in Iray only.
HF Mynions(.DUF)
HF71 Renderosity Page (DSA)
Shaping Presets:
Head Morph (INJ/REM)
Body Morph (INJ/REM)
Fangs (INJ/REM)
Fingernails (INJ/REM)
Toenails (INJ/REM)
6 Belly Morphs (INJ/REM)
7 Cranium Morphs (INJ/REM)
6 Feet Morphs (INJ/REM)
5 Hand Morphs (INJ/REM)
2 Head Shapes (INJ/REM)
2 Posture Shapes (INJ/REM)
4 Body Proportion Shapes (INJ/REM)
1 Ribcage Morph (INJ/REM)
Material Options:
Base MAT
Full MAT
4 Eyes MAT (Blue, Green, Red, Yellow)
3 Skin Hues (Dark, Light, Mid)
3 Fingernails MATs (Dark, Light, Mid)
3 Toenails MATs (Dark, Light, Mid)
Textures Include:
40 Textures: Base Color, Bump, Roughness, Normal, (2048 x 4096 px)
---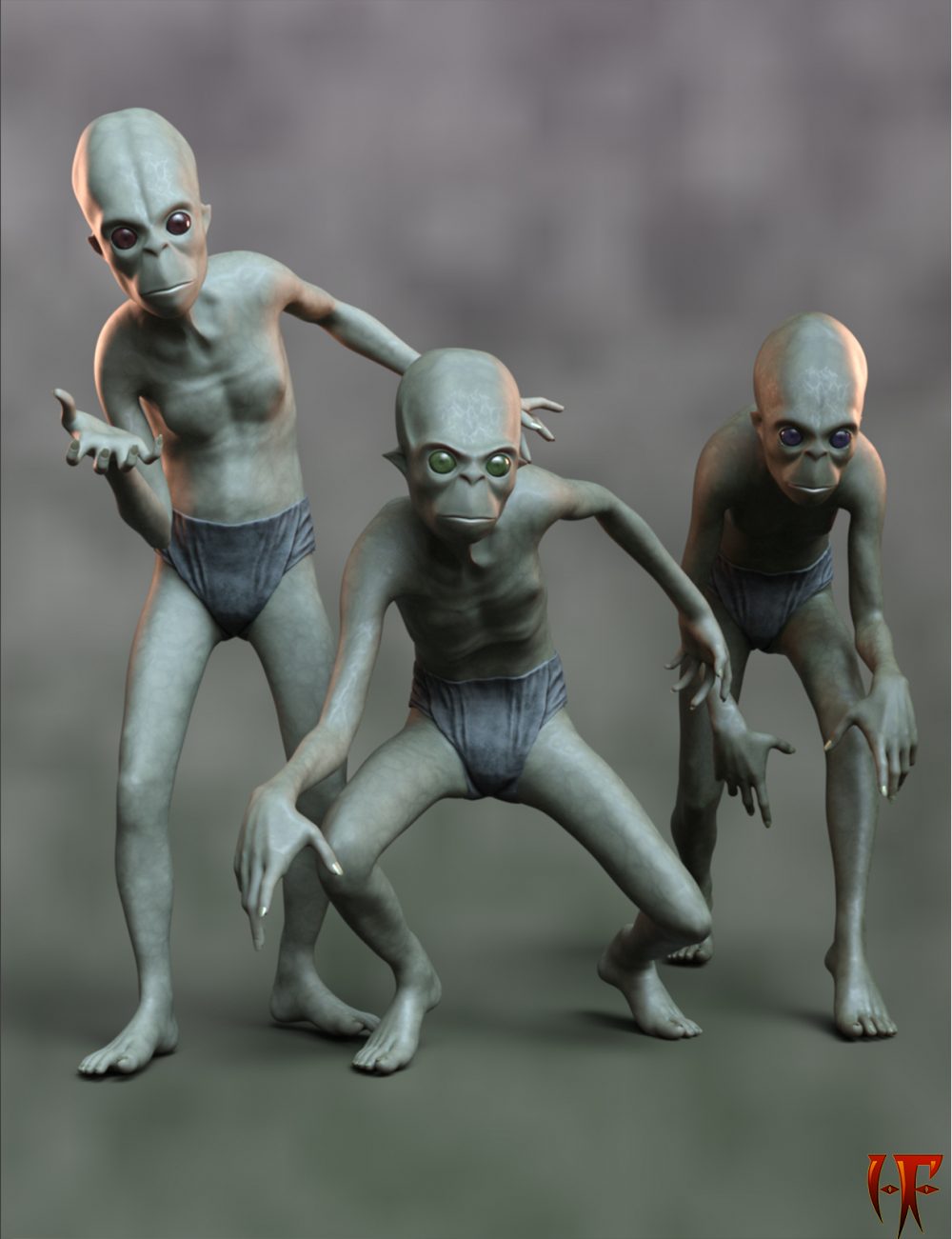 Download from QtyFiles Service
---