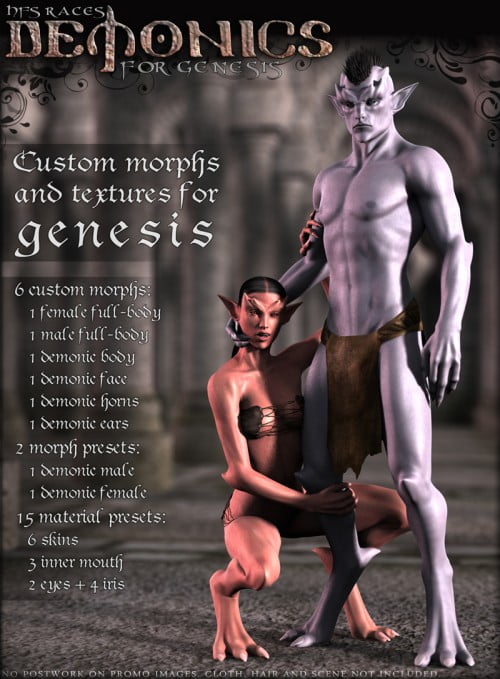 All the morphs are carefully sculpted in zbrush. All textures (diffuse, specular, bump and displacement map) are made in zbrush and photoshop.
Unleash the evil hidden inside genesis!
Usage Tips or Limitations: This products may share some texture files with other of my products. If during the installation you find some jpg files with same name of files from other hfs products, you can replace with the newer ones, there's no problem.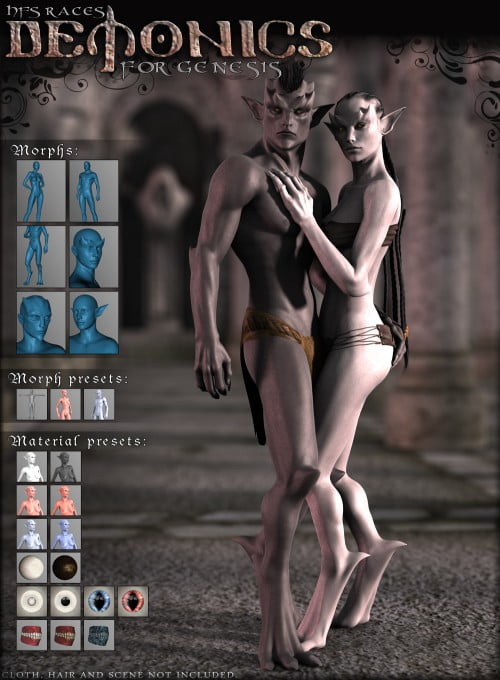 ---