HFS Summer Holidays for G2F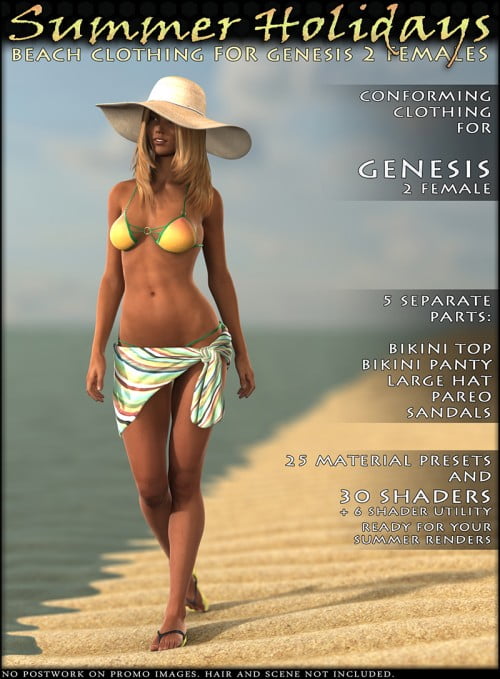 All parts comes with morph support for all the main Genesis 2 Female figures, as well as a lot of HFS morphs!
All part are carefully UV-mapped and are covered by two texture template, which are included (in the relative "HFS_SH_Templates.zip" file),
This will be helpfull if you want to explore your own texturing ideas.
————————————–
System Requirements: PC/MAC, DAZ Studio 4.6 or upper
————————————–
Needed Files: Genesis 2 Female
————————————–
Installation Instructions:
Merge the "Content" folders contained in the product .zip files with the "Content" folder on your computer.
Beware that the "Content" folder indicates your base DS content folder (it may be called in other ways, like "My Library").
Look below at the file list for the complete file paths!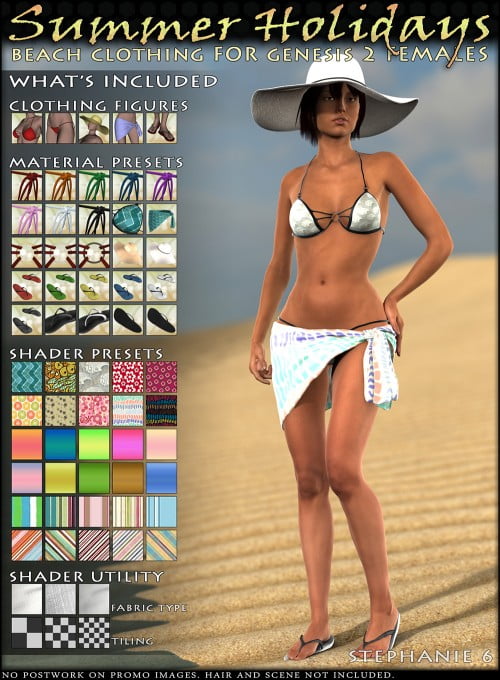 ---