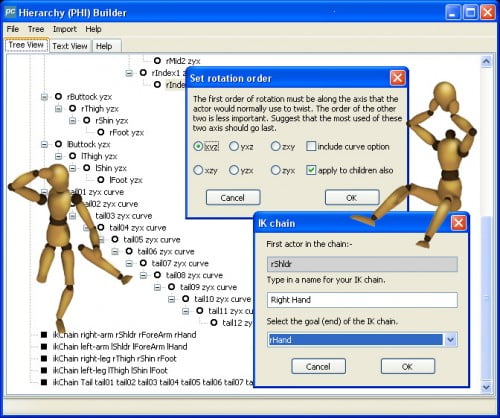 A stand alone utility to aid in the creation of Poser hierarchy (PHI) files.
No nonsense GUI
Clear Instructions
Includes example files
PC only.
The Hierarchy (PHI) Builder greatly simplifies the writing of Poser hierarchy files. Used in conjunction with an OBJ file containing group information you can quickly and easily create Poser figures without the need to add bones in the Setup Room.
---