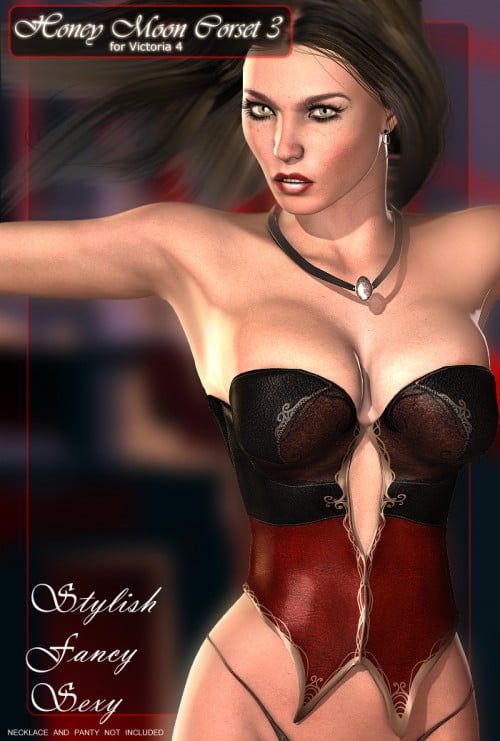 Style and sexyness!
High resolution textures and quality custom morph just for her.
INJ and REM the body morph to V4.
JCM for pose enchancements.
DS Files
You don't need V4 Morphs in order to use this product.
Conforming Corset for both Daz Studio and Poser
INJ/REM Custom Morph for V4
1 Texture
DS Material
UV Template
This product includes a custom shape that is mandatory to use. The corset does not work on Default V4 Torso Shape.
Hips, arms, legs are untouched so you can use other clothing for mix and match.
This product is not compatible with ANY of V4 Morphs.
This product has JCM's so it is mandatory to load V4 first on a clean scene. INJ the custom morph to V4 and then load and conform the clothing.
It is not necessary to magnetize the clothing.
Rendering with Smooth Polygons off is recommended. This feature tends to distort the mesh.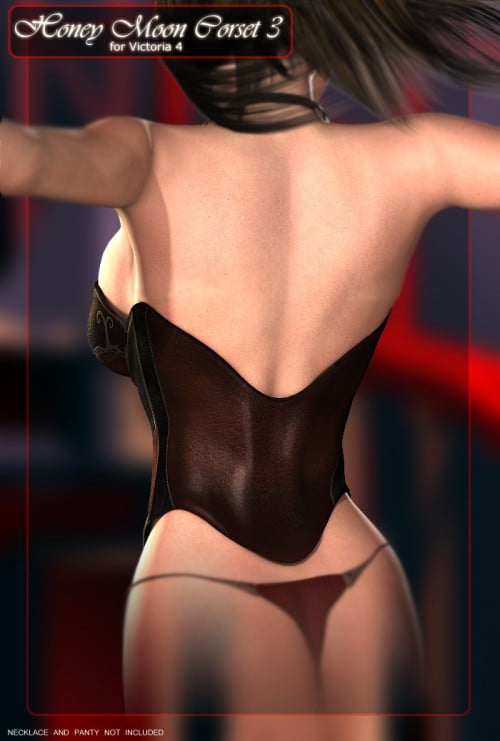 ---