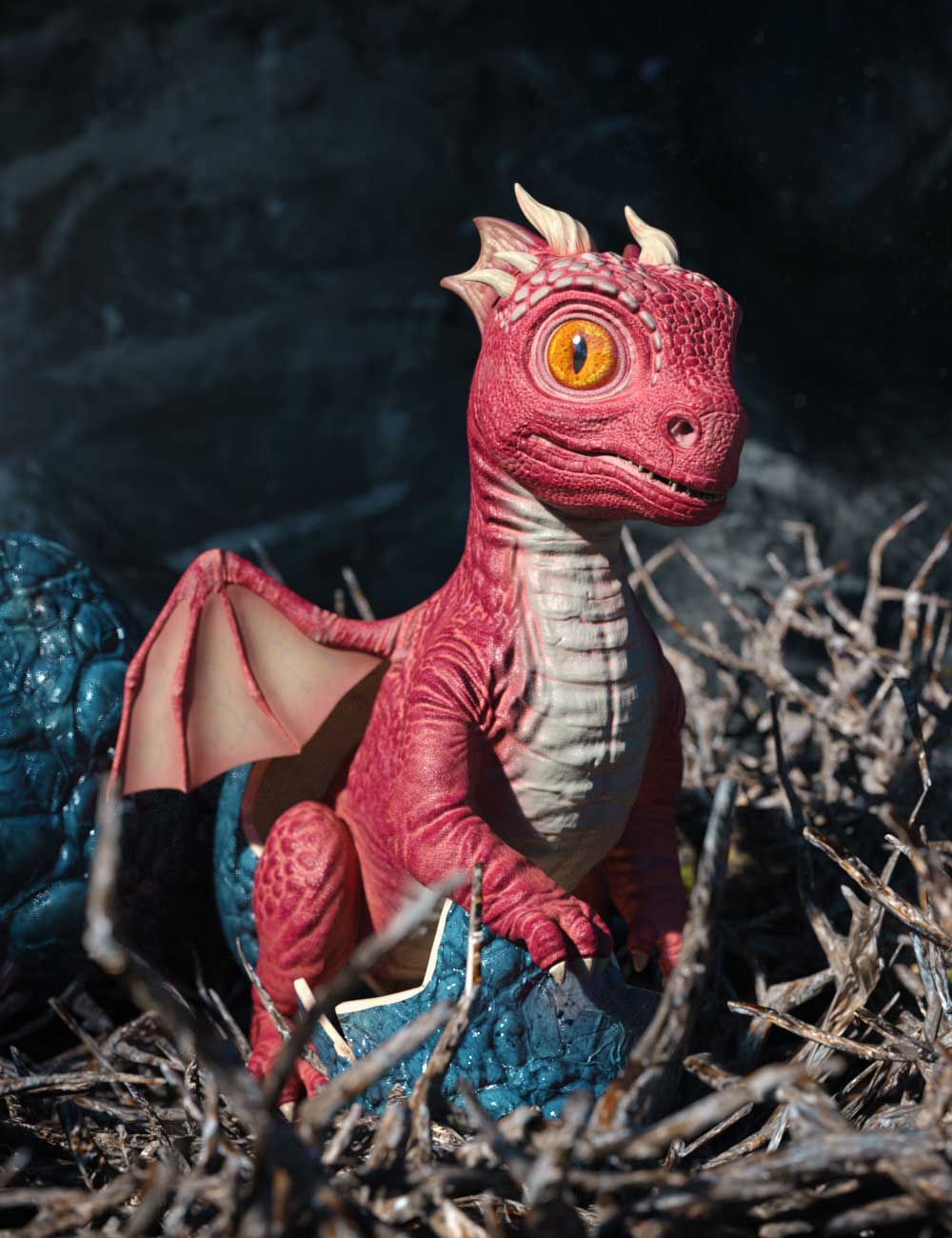 Humo the Dragon may look cute, but he can breathe deadly fire just like the big boys. He is the perfect companion for all your fantasy characters and renders.
Included are 3 skin materials, 6 poses, and various expressions and morphs, as well as fire and smoke VDBs.
Bring Humo the Dragon along on your next adventure!
Humo the Dragon: (.DUF)
Humo the Dragon:
Wings Bigger
Eyes Open Wide-Narrow
Eyes Size
Head Smaller
Jaw Narrow
Snout Length
Snout Narrow
Angry
Excited
Happy
Sad
Surprised
Breath Fire
Eyes Closed
Eyes Front-Back
Eyes Up-Down
Foot L Grasp
Foot L Toes Together
Foot R Grasp
Foot R Toes Together
Hand L Grasp
Hand L Fingers Together
Hand R Grasp
Hand R Fingers Together
Head Up-Down
Tail Side-Side
Tail Up-Down
Wing L Folded
Wing R Folded
Wings Folded
Wings Up-Down
Smart Props:
HTD Fire Mesh
HDT Fire Set
HTD Fire Volume
HTD Smoke Nostrils
HTD Smoke
HTD Lights
Materials:
Humo The Dragon Blue
Humo The Dragon Green
Humo The Dragon Red
HTD Fire Mesh
HTD Fire Set
HTD Fire Volume
HTD Smoke 1
HTD Smoke 2
Poses:
Flying
Flying 2
Running
Sitting Up
Sitting Up 2
Sleeping
Textures Include:
49 Color, Roughness, Scattering, Height, Normal, and VDBs Maps (1024 x 1024 to 4096 x 4096)
Daz Studio Iray Material Presets (.DUF)
---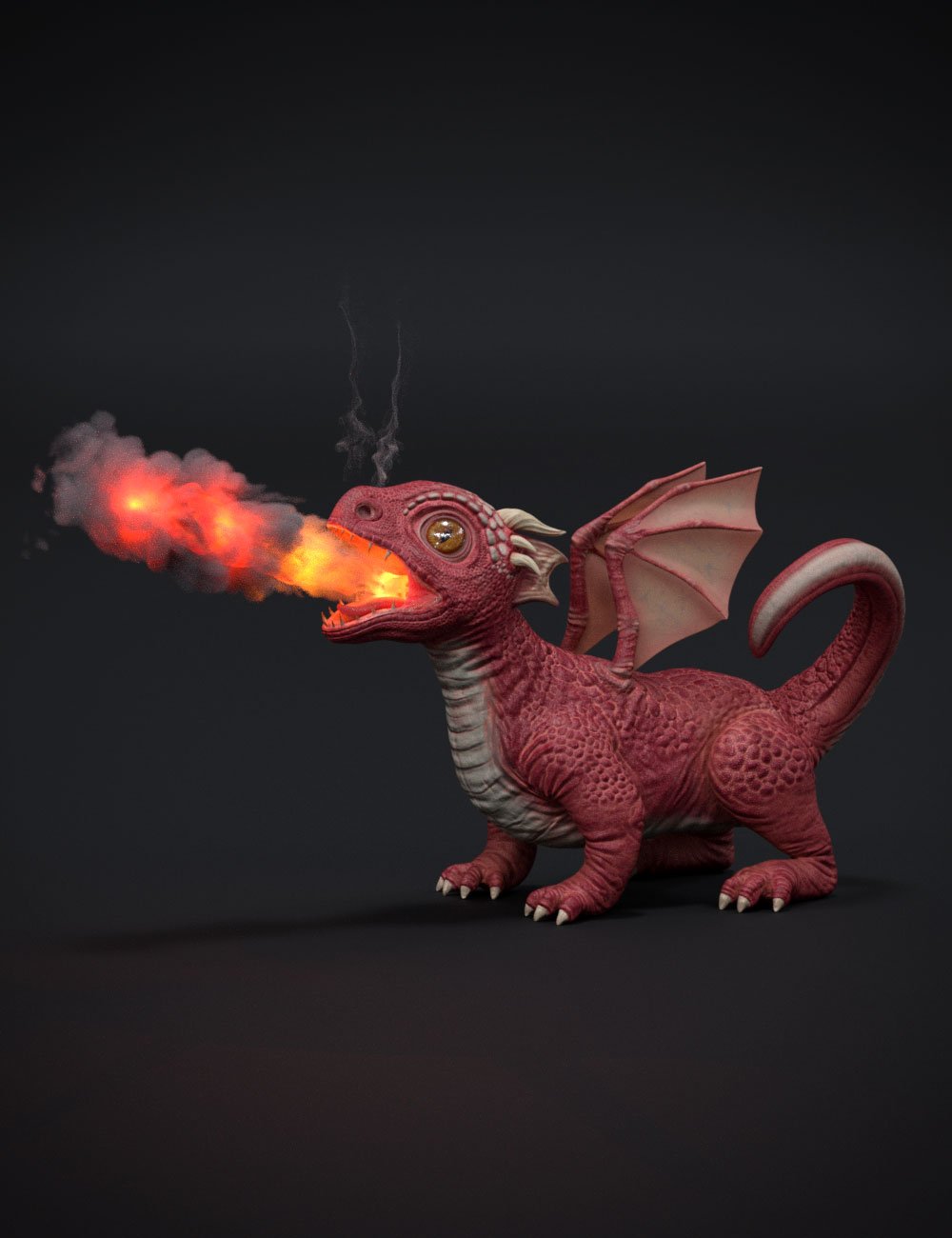 Download from QtyFiles Service
---