i13 Ethereal Wonder Pose Collection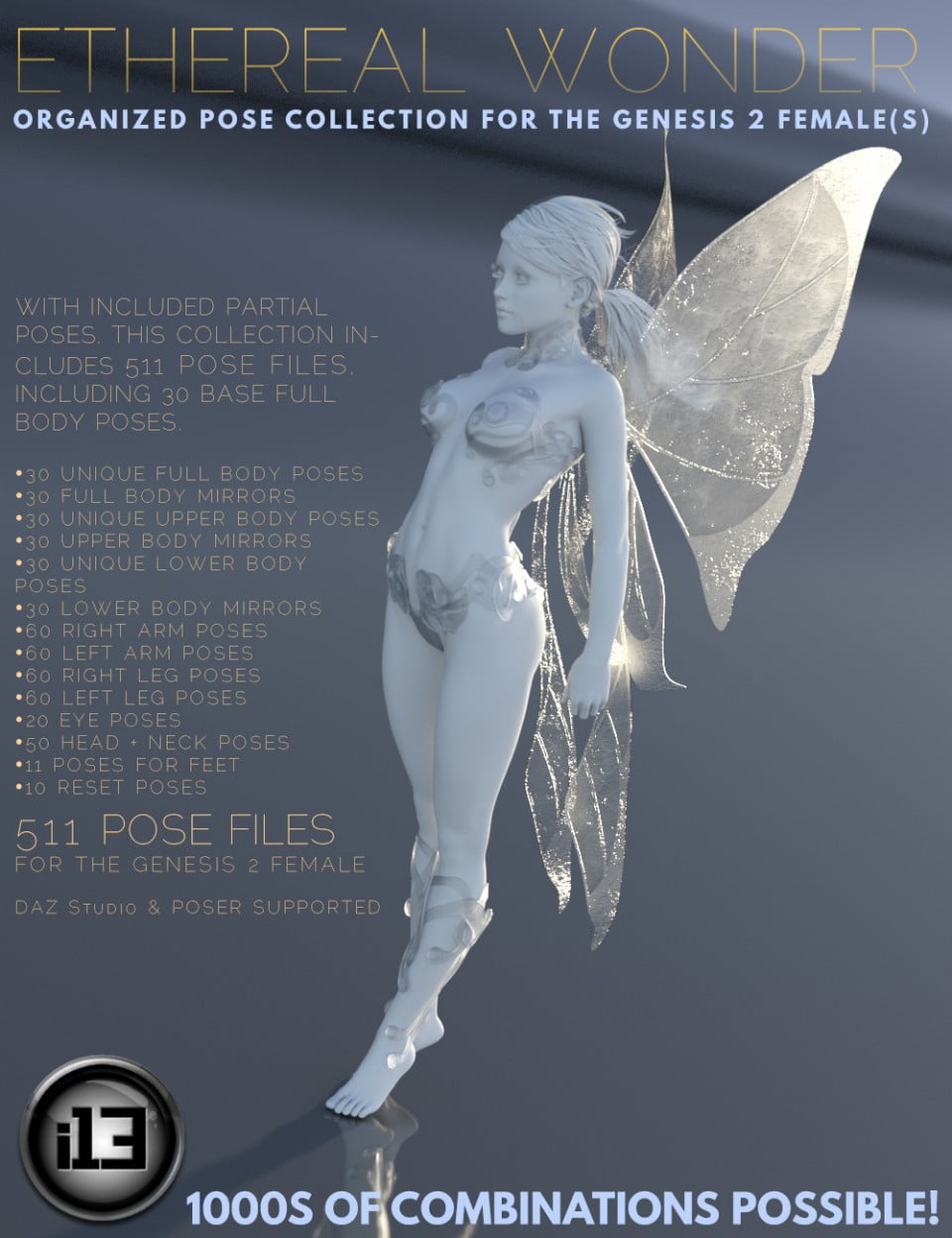 Experience the magic and wonder you've been waiting for with this unique organized pose collection for the Genesis 2 Female(s)!
Each pose made with the most care to create delicate emotion, mystery, and as always the most natural look and feel!
With this collection you get 511 poses total, with 30 unique base poses and 481 partial pose files labeled and neatly organized into folders for your browsing convenience.
Get Ethereal Wonder today and experience it's 1000s of possibilities!
What's Included and Features
i13 Ethereal Wonder Pose Collection: (.DUF and .PZ2)
30 Unique Full Body Poses
30 Full Body Mirrors
30 Upper Body Poses
30 Upper Body Mirrors
30 Lower body poses
30 Lower body mirrors
60 Right Leg Poses
60 Left Leg Poses
60 Right Arm Poses
60 Left Arm Poses
50 Poses for Head and Neck
20 Eyes Poses
11 Poses for Feet
10 Reset Poses
Notes
This product includes:
1 DSON Core Installer
1 Poser Companion Files Installer
GRATEFUL MEMBERS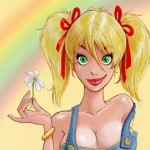 ---