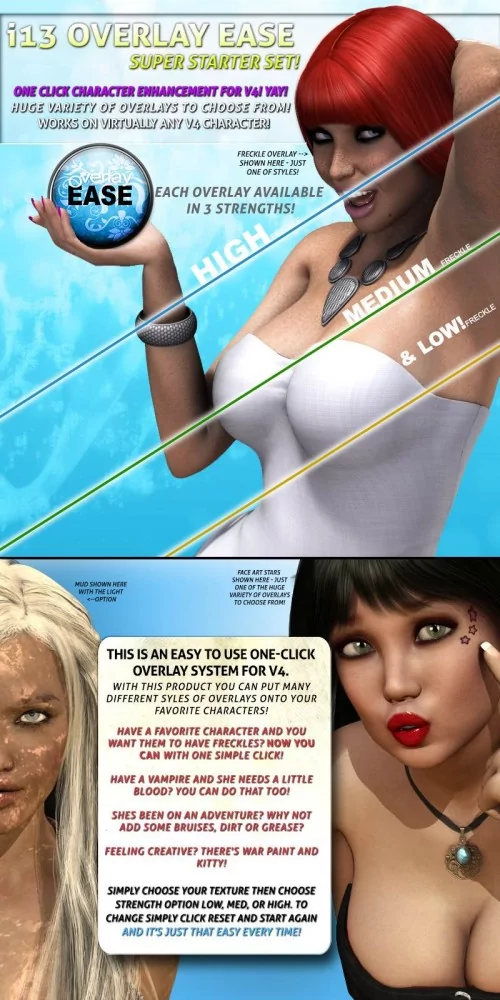 This is an easy to use one-click overlay system for v4.
With this product you can put many different styles of overlays onto your favorite characters!
Have a favorite character and you want them to have freckles?
Now you can with one simple click!
Have a vampire and she needs a little blood? You can do that too!
Shes been on an adventure? Why not add some bruises, dirt or grease?
Feeling creative? There's war paint and kitty!
Simply choose your texture then choose strength option low, med, or high.
To change simply click reset and start again and it's just that easy every time.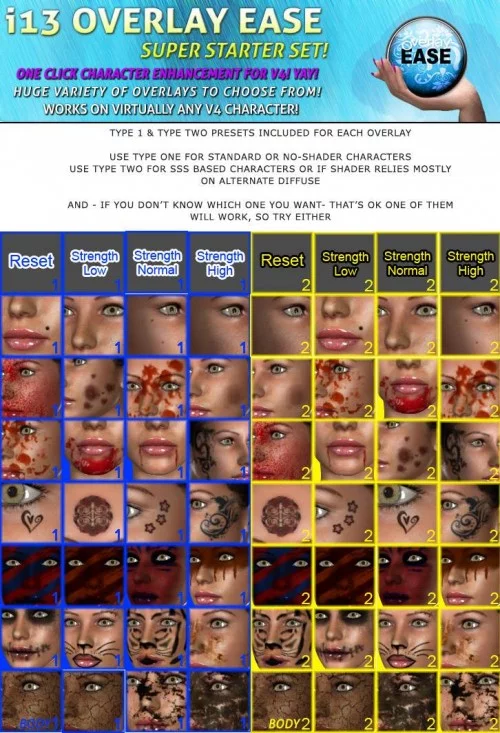 Download from QtyFiles Service
---