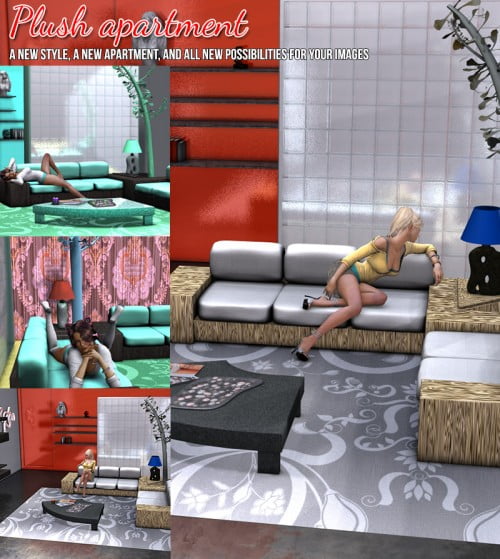 Welcome to the i13 Plush Apartment Room!
What you get:
COMPLETE PRELOADS!
4 Different sets in different color schemes!
+28 Props available as separate items!
POSES!
15 poses for V4 (15 anywhere + 15 goto)
CAMERAS!
16 camera presets for a perfect look everytime!
MATERIALS!
50+ poser materials for you to use on anything, even sets you already own!
——————————–
System Requirements:
PC and MAC compatible
Poser 6+
Not tested in Daz Studio, materials may need adjustment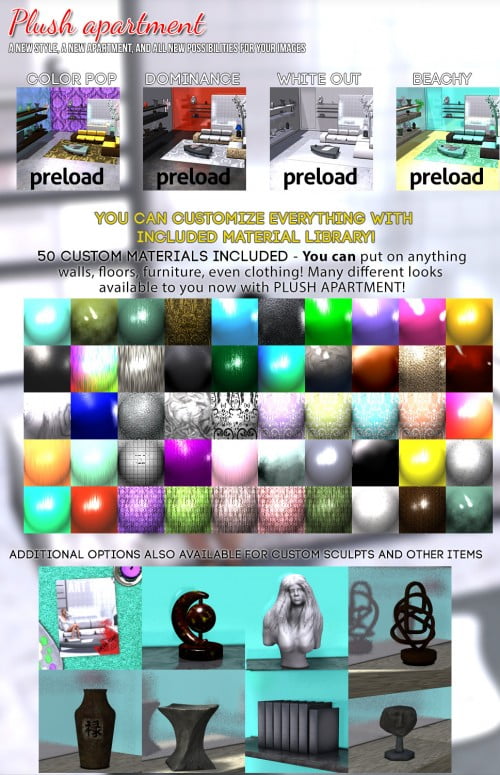 ---