JASA Carson for Genesis 8 and 8.1 Female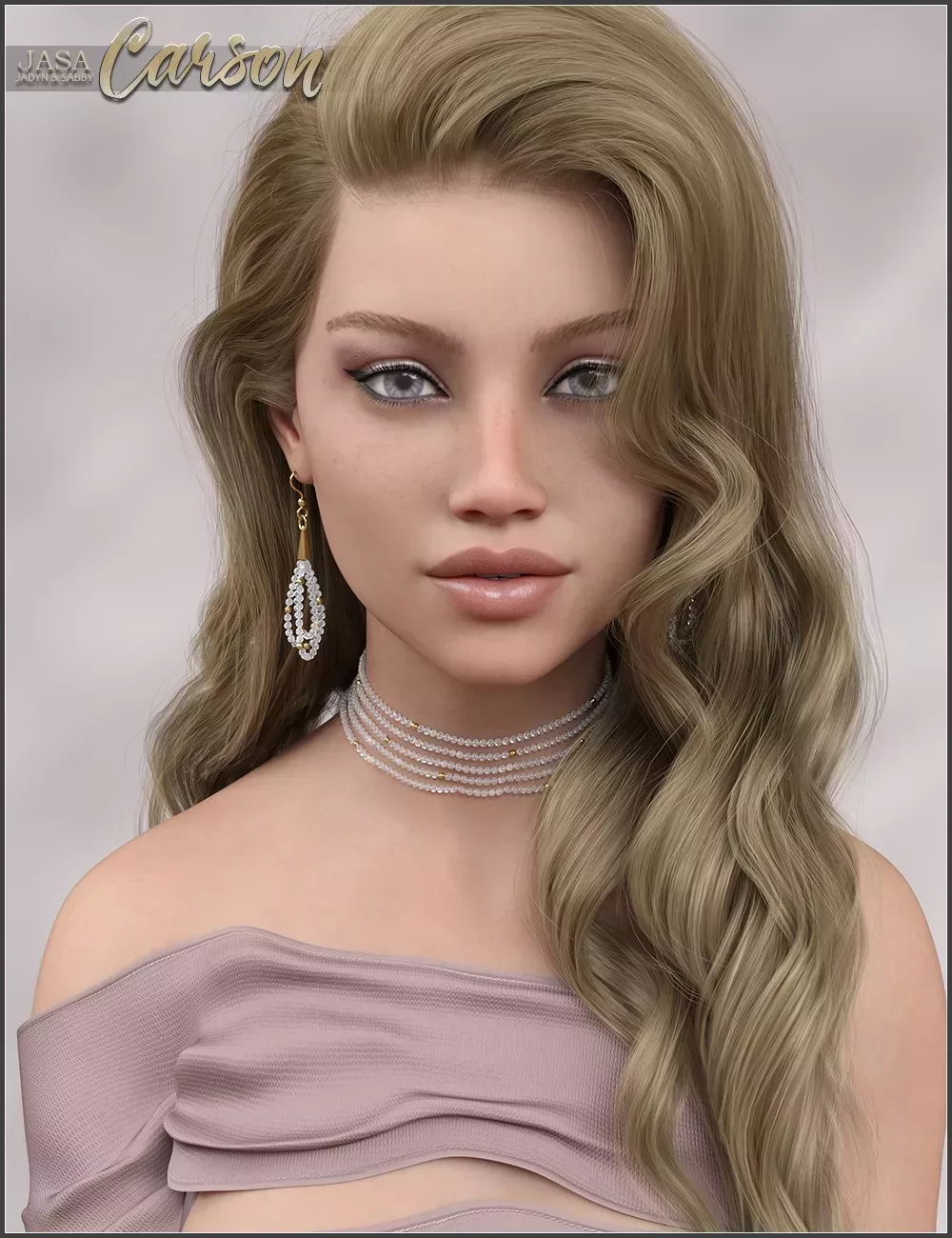 Carson is a stunning new woman for your runtime! Absolutely gorgeous, she will fit perfectly in whatever scene you put her in. Carson's face, body, and makeups are designed to bring your renders to life.
Her morph was created in Daz Studio and fine-tuned in ZBrush.
As always, Carson's skin was created using a combination of photos, hand painting, and resources.
Morph Options:
• Carson Head Apply & Rem
• Carson Body Morph & Rem
• Carson Apply All Morph & Rem
Carson Skin Options:
• Full Body Texture** with bump, spec, normals
• 10 Eye Colours
• 1 Eye Darken Preset (darkens the sclera and iris)
• 1 Eye Brighten Preset (brightens the iris)
• 4 Eyelash Options
• 10 Lip Colours (soft nudes and brights)
• 1 Lip Glitter
• 1 Lip HiGloss
• 1 Lip Lighten LIE
• 10 Everyday Eye Shadows (matte and shimmer)
• 4 Eyeliner LIEs
• 2 Freckles LIEs
• 1 Blush LIE
• 1 Softer Makeup LIE
• 2 Genesis 8 Eyelash Options
• 1 Genesis 8.1 Eyelash Option
• 1 Fibermesh Brow Option
• 10 Fibermesh Brow Colours
• 10 Nail Colour Options with light/dark variations
Also included:
• Warm & Cool Skintone Options
• 3 Skintone Options
• 3 Specular Options
• Normal Maps On/Off
• Breast Options
(Note: Carson 8.1 requires Daz 4.15 or higher)
---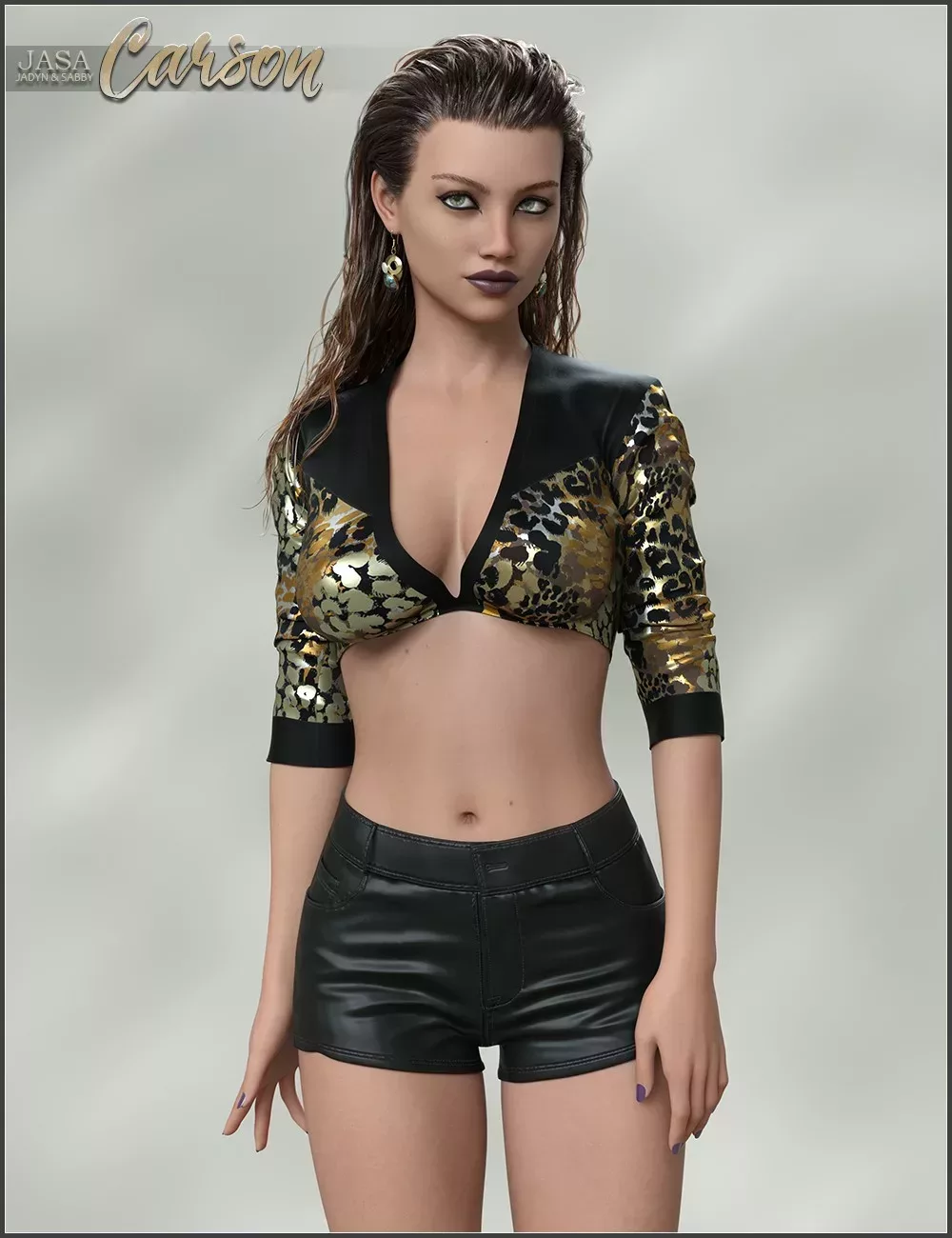 Download from QtyFiles Service
---