Jepe's BeddingZ for Michael 8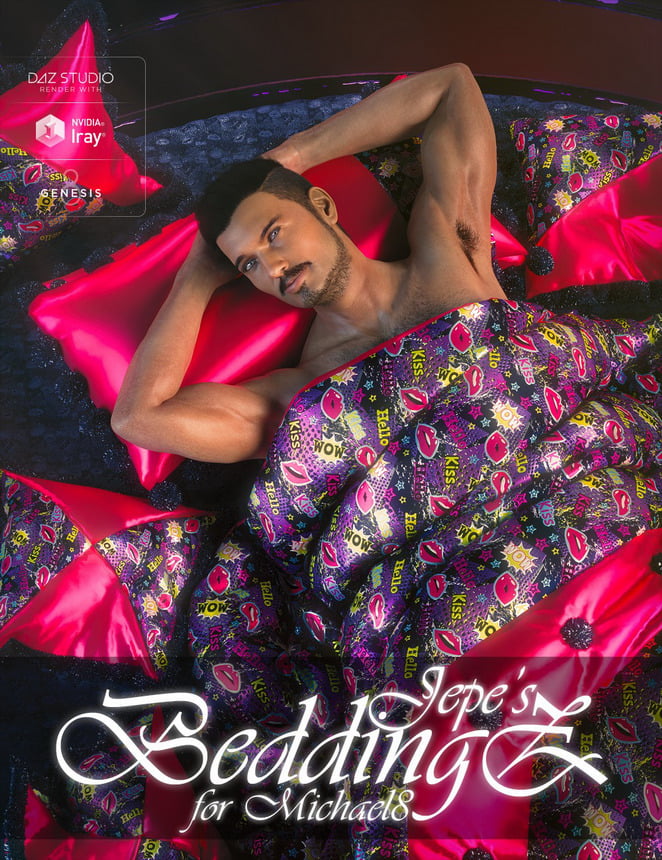 ---
Jepe's BeddingZ for Michael 8
Jepe's BeddingZ for Michael 8 is a complete Iray bedding package containing a morphing bed prop set, 3 morphing bedding sets and 15 carefully handcrafted, manly artistic poses for Michael 8.
The bed prop set contains a bed base and a mattress sheet prop with 3 folding morphs. Every bedding set includes two sets of paired pillows and a cover, set 3 also includes a Dakimakura. Bed morphs and bedding morphs are located in the group node now – one dial (in Parameters Tab – Actor/Morphs) and the mattress changes its shape, one dial, and cover and all pillows move to the right place for the Michael 8 poses. There are two different cover drapes for each Michael 8 pose.
You can choose between 30 hierarchical material presets for the bed containing presets for wood, glass, and marble (with and without the light on boards) and 15 different mattresses materials. 15 hierarchical material presets for each of the bedding sets make them match to the mattress colors. For Bedding Set3 you can also choose between 5 manga inspired female and 5 manga inspired male textures for the Dakimakura.
Individual styling is possible via the included 60 different and amazing Iray shader presets including wonderful colored and patterned textures friendly provided by Crender. 3 single addon pillows are there to fill the scene for composition balance if necessary with 15 matching Material Presets each.
---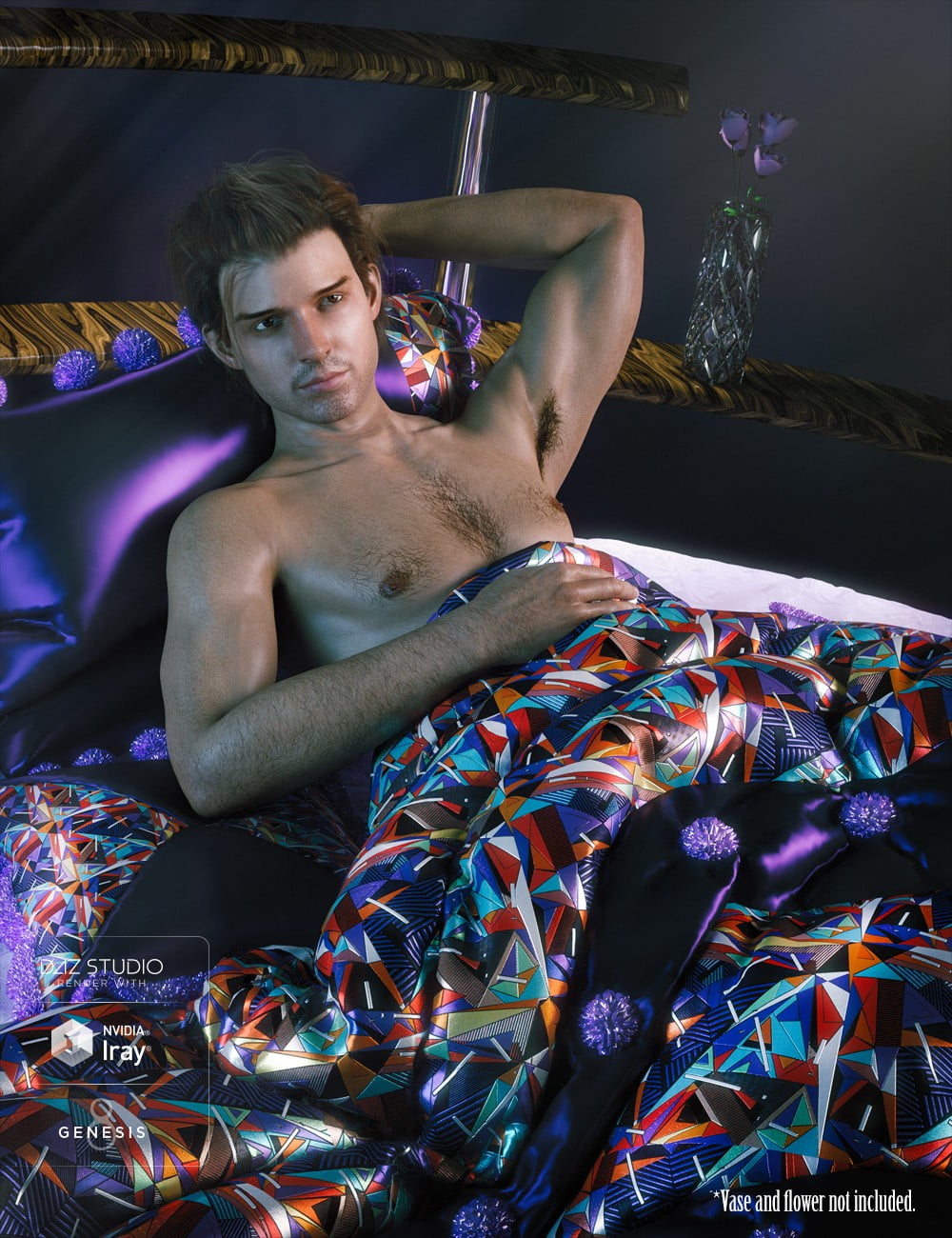 Download from QtyFiles Service
---