Julian for Genesis 8.1 Male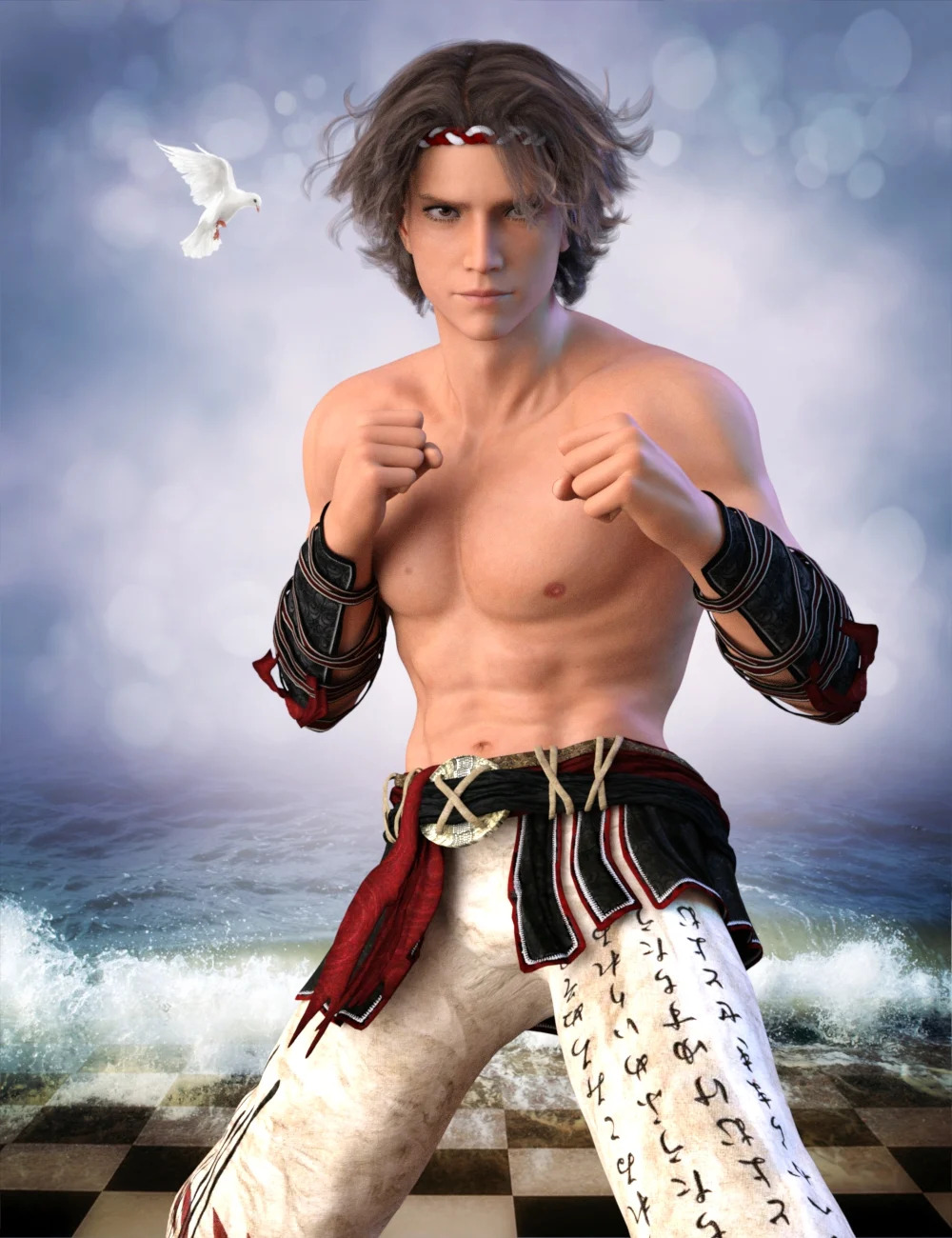 ---
Julian for Genesis 8.1 Male
Julian for Genesis 8.1 Male is a young and beautiful medical student. His father is Swedish and his mother is Japanese. He is interested in Japanese karate, Chinese clothing, and sometimes enjoys makeup. Julian comes with many make-ups, including 5 Skin Colors, 5 Lips, 10 Eye Colors, and 20 Makeup Options. Julian's eyebrows are fiber mesh brows.
He has two body types: Julian A and Julian B.
Julian A is slender and less muscular but can be dressed smartly, while Julian B has a more defined, muscular body that may wrinkle or stretch clothing when dressed. Therefore, it is recommended to use Julian A when dressed and Julian B when not dressed.
---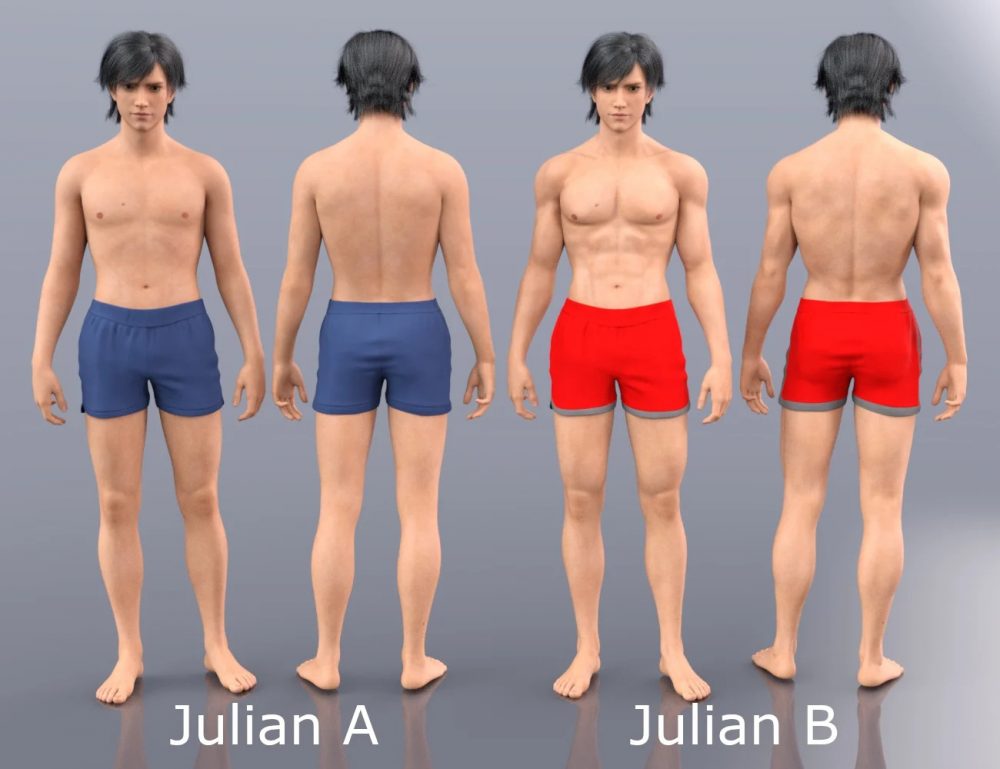 ---