Juliette Espionage Elegance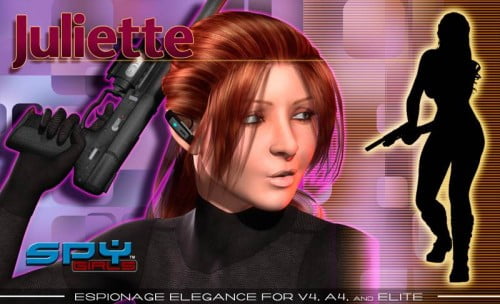 Inspired by the Spy Girls images series by Arcas, Juliette captures the essence of the sophisticated, sharp, athletic and alluring female operatives of adventure fiction. Loaded with options, she can be a classic judo chopping agent pf the 60's or a high tech secret operative of the 21st century.
Of course, underlying it all, Juliette is a beautiful female character who can fill almost any role you choose, from the boldly daring to the quietly casual. her generous curves and unique features will make her an unforgettable character. Juliette is ready for any mission you send her way.
Textures by Phoenix1966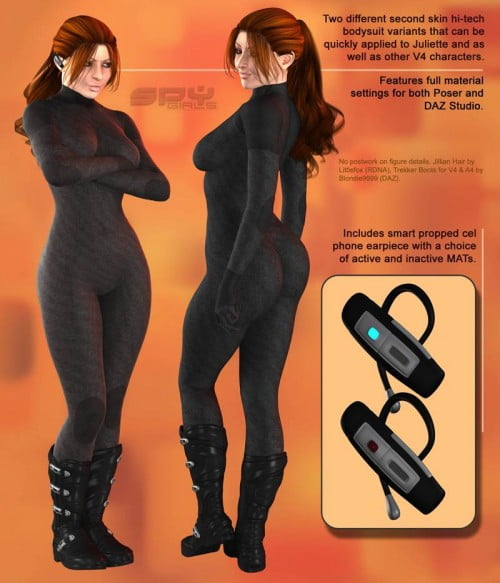 ---