JW Expressive Faces Expressions for Genesis 9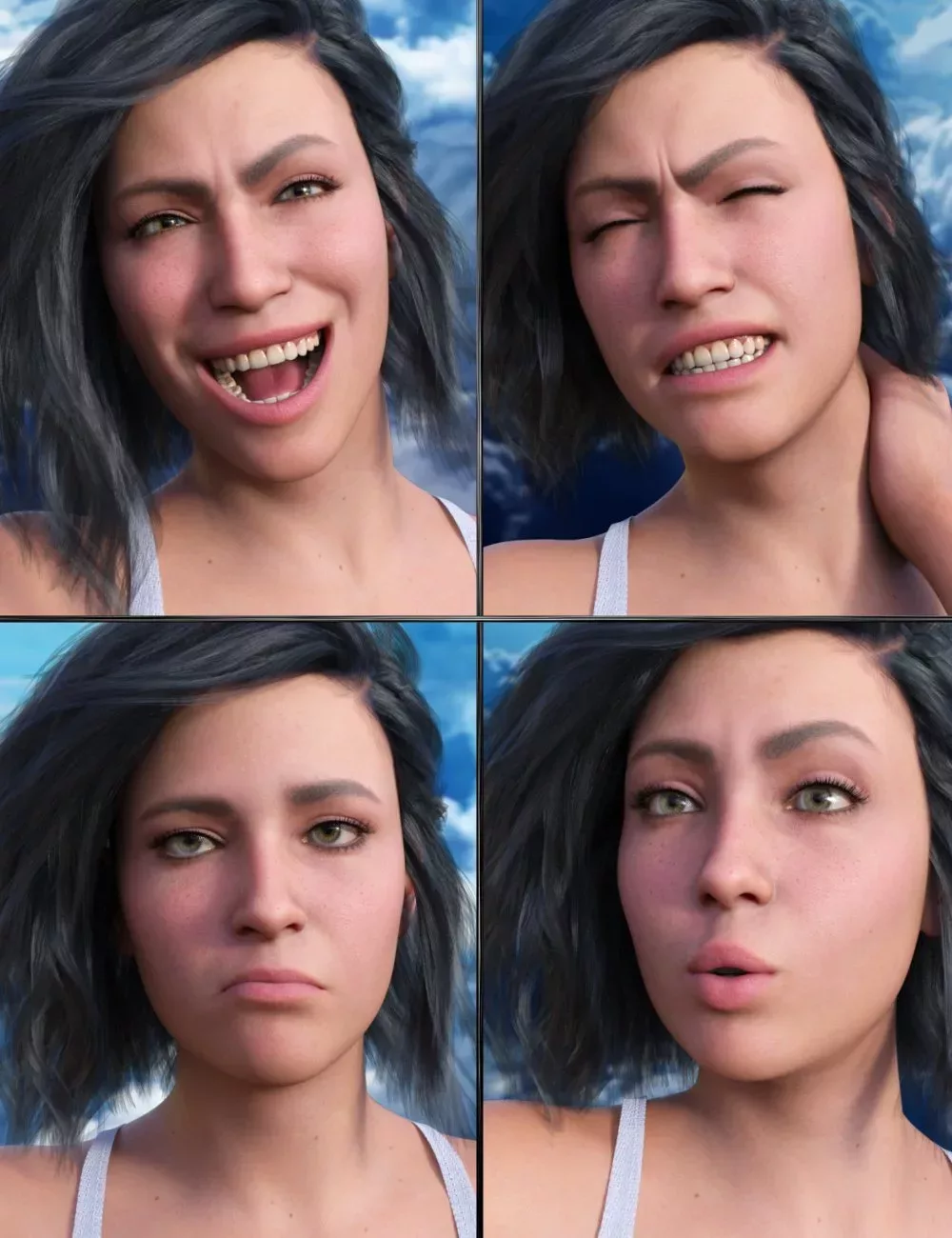 Every single moment you need to express something, now you can!
Expressive Faces contains 42 new and exclusive expressions for Genesis 9. In this pack, you will find a huge variety of detailed expressions to use in thousands of scenes.
42 Morph dials are included so that you can choose the intensity of the expressions or mix them to create new ones quickly.
JW Expressive Faces Expressions for Genesis 9: (.DUF)
Presets:
Unlock Brows
Almost Crying
Angry Closed Eyes
Angry
Annoyed
Big Smile
Bored
Charitable
Confrontational
Crazy Eyes Crossed
Crazy Show Teeth
Crying A
Crying B
Crying Hard
Discuss
Disgusted Closed Eyes
Disgusted
Doubtful
Doubt
Flirty Closed Eye
Flirty
Frustrated
Furious Mouth Open
Furious
Happy
Laugh Closed Eyes
Laugh
Pain
Relaxed
Sad
Screaming in Pain
Screaming
Serious
Sleeping
Smile Show Teeth
Smile
Soft Smile
Surprised
Talking Angry
Talking Happy
Talking Worried
Tongue Out
Upset
Zero
Morph Dials:
Almost Crying
Angry Closed Eyes
Angry
Annoyed
Big Smile
Bored
Charitable
Confrontational
Crazy Eyes Crossed
Crazy Show Teeth
Crying A
Crying B
Crying Hard
Discuss
Disgusted Closed Eyes
Disgusted
Doubtful
Doubt
Flirty Closed Eye
Flirty
Frustrated
Furious Mouth Open
Furious
Happy
Laugh Closed Eyes
Laugh
Pain
Relaxed
Sad
Screaming in Pain
Screaming
Serious
Sleeping
Smile Show Teeth
Smile
Soft Smile
Surprised
Talking Angry
Talking Happy
Talking Worried
Tongue Out
Upset
---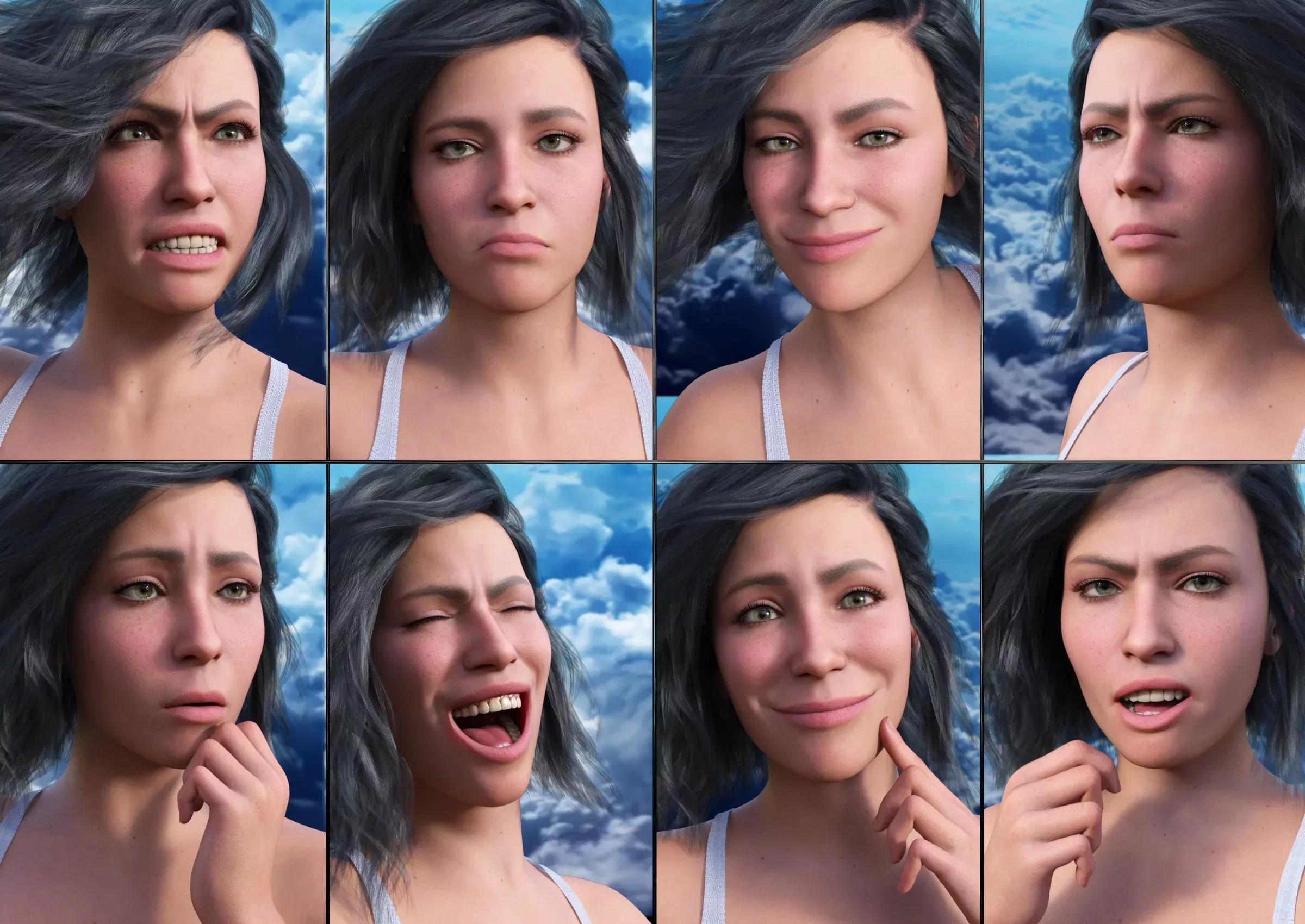 Download from QtyFiles Service
---