K-Dance Poses Vol 2 for Genesis 8 Female
---
Get ready for pop rock an amazing dance moves with K-Dance Poses Vol 2 for Genesis 8 Female.
This set includes more dynamic poses, including lower postures, for a total of 29 poses.
Each pose is a realistic reflection of the consideration of gravity due to the movement of the center of the body, and the angle of the waist and pelvis is properly adjusted, and the poses of the hands and feet are also carefully developed.
Get K-Dance Poses for Genesis 8 Female Vol 2 for your K-Pop, pop star, and live performance renders!
K-Dance Poses Vol 2 for Genesis 8 Female
29 Poses + 1 zero pose For Genesis 8 Female(s)
---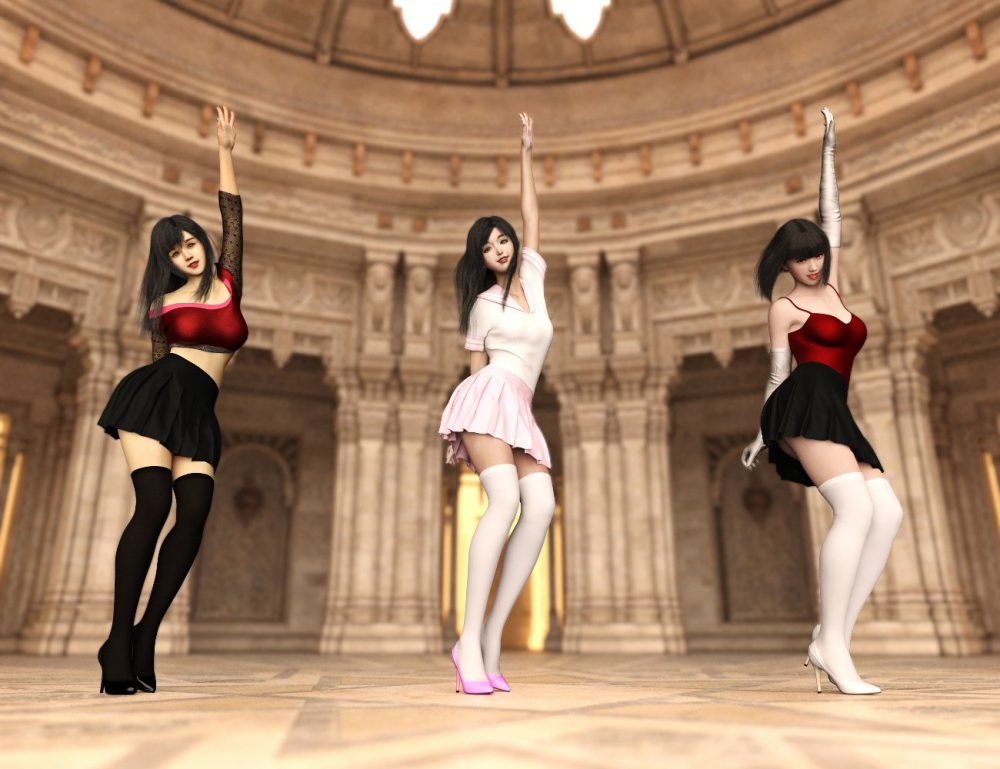 Download from QtyFiles Service
---