Lance is a high quality character for M4/H4.
With his two body morphs, he can be anything: from a battle tested soldier to a handsome goth, or to a sexy bishounen. Lance is your man.
You can choose from several face and body textures as well as eye colours, and are free to combine them to get just the look you want.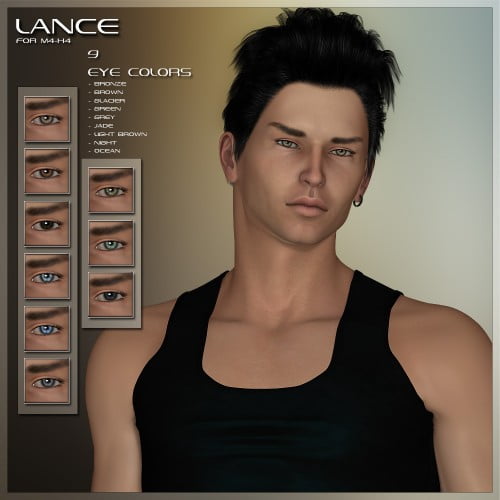 ---