LI PonyRing and Tail for Genesis 9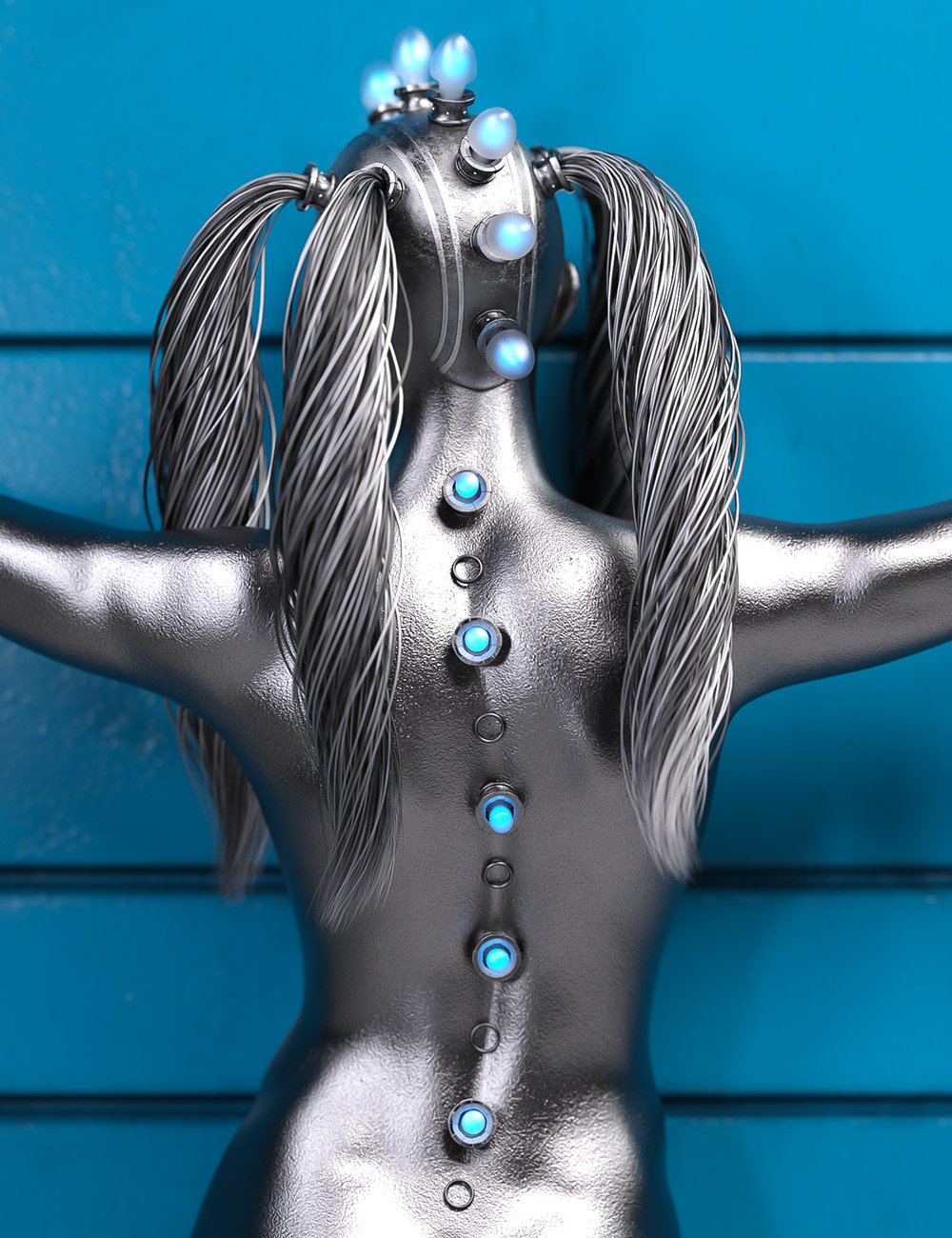 ---
Introducing the LI PonyRing and Tail for Genesis 9, the latest must-have accessory for your sci-fi characters by Laticis Imagery.
What began as a simple test to rig a ponytail has evolved into a comprehensive kitbash product with a multitude of options for your Genesis 9 figures. This set provides you with unique and customizable wearable items that you can use to create distinct and individualized looks for your characters.
There are even some bonus materials for a statues look for Genesis 9.
The LI PonyRing and Tail kitbash includes 2 pre-provided systems to create that sci-fi and fantasy plugs look.
Kitbash 01 consists of an array of head rings and tail bone rings and bands, tails, and a helmet.
Kitbash 02 consists of an array of head and spine rings and bands, plugin lights, and a helmet.
These systems provide you with a range of options to choose from, enabling you to create your desired look.
The LI PonyRing and Tail set comprises a simple ringlet, detailed band, insertable lights, and a poseable and morphable tail, all utilizing rigid follow nodes in a hierarchical fashion. The tail is also designed to work in combination with other hair products, allowing you to create a variety of looks.
While the rigid follow nodes provide a stable base for the wearable items, manual tweaking and adjustments are required to ensure that the set fits perfectly on your customized characters. Once you've made the necessary adjustments, you can save them as wearable presets for future use. This feature also allows for customizable presets to be created for any figure once you can create you own rigid nodes.
The tail features plenty of morphs to create a set of unique looks, as well as a range of control dials for movement.
The Active Pose Tool is your best friend when it comes to working with the tail.
Everything has morphs except the band.
I gave the rings morphs just in case you wanted to get creative and use them as wedding rings.
Add a touch of unique flair to your sci-fi renders with the LI PonyRing and Tail and let your imagination run wild with endless customizable options.
Wearable Items for Genesis 9: (.DUF)
LI PonyRing – ! 00 Zero Point Node
LI PonyRing – ! 01 Ring Parented:
LI PonyRing – Bevelled Edges
LI PonyRing – Centre Bulge
LI PonyRing – Centre Flatten
LI PonyRing – ! 02 Band Parented
LI PonyRing – ! 03 Tail Fitted
LI PonyRing – Helmet:
LI PonyRing – Helmet Longer Point Front
LI PonyRing – Helmet Longer Point Sides
LI PonyRing – Helmet Panels Inflate All
LI PonyRing – Helmet Panels Inflate Centre
LI PonyRing – Helmet Panels Inflate Left
LI PonyRing – Helmet Panels Inflate Right
LI PonyRing – Helmet Scale
LI PonyRing – Helmet Stripes Height
LI PonyRing – Helmet Stripes Inflate Inner
LI PonyRing – Helmet Stripes Inflate Outer
LI PonyRing – Light Parented:
LI PonyRing – Light Bulbous
LI PonyRing – Light Bullet
LI PonyRing – Light Spike
LI PonyRing – Parented Combo
LI PonyRing – Place All Named Rigid Nulls
LI PonyRing – Tail:
LI PonyRing – Tail Expanded
LI PonyRing – Tail Messyness
LI PonyRing – Tail Puffy
LI PonyRing – Tail Seperated Strands
LI PonyRing – Tail Shorter or Longer
LI PonyRing – Tail Smooth Ends
LI PonyRing – Tail Squeeze
LI PonyRing – Tail Tapered Roots
LI PonyRing – Tail Tapered
LI PonyRing – Tail Thicker or Thinner
LI PonyRing – Tail Un-twisted
LI PonyRing – Tail Volume
PonyRing Tail – Bell Curve Front and Back
PonyRing Tail – Bell Curve Left and Right
PonyRing Tail – Curling Front and Back
PonyRing Tail – Curling Left and Right
PonyRing Tail – Flick End Front and Back
PonyRing Tail – Flick End Left and Right
PonyRing Tail – S Curve Heavy Front and Back
PonyRing Tail – S Curve Heavy Left and Right
PonyRing Tail – S Curve Light Front and Back
PonyRing Tail – S Curve Light Left and Right
PonyRing Tail – S Curve Medium Front and Back
PonyRing Tail – S Curve Medium Left and Right
PonyRing Tail – Swing Down and Up
PonyRing Tail – Swing Left and Right
PonyRing Tail – Swivel at Roots
PonyRing Tail – Twist Me
PonyRing Tail – Twist Tail Bone
PonyRing Tail – Wave Front and Back
PonyRing Tail – Wave Left and Right
PonyRing Tail – X Giant Tuft
PonyRing Tail – X Giant
PonyRing Tail – X Ginormous
KB01 Wearable Presets:
All Rings and Bands – Head and Tail
All Rings and Bands – Head Only
All Rings – Head and Tail
All Rings – Head Only
All Rings, Bands and Helmet – Base Shape – Heads and Tail
All Rings, Bands and Helmet – Base Shape – Heads Only
All Rings, Bands and Tail – Tail Only
All Rings, Bands and Tail – Tail Only Scaled
All Rings, Bands and Tails – Head and Tail
All Rings, Bands and Tails – Head and Tail Scaled
All Rings, Bands and Tails – Head Only
All Rings, Bands and Tails – Head Only Scaled
All Rings, Bands, Tails and Helmet – Base Shape – Heads and Tail
All Rings, Bands, Tails and Helmet – Base Shape – Heads Only
Tail Only
KB01 H.Materials:
09 ALL and Helmet Materials
09 ALL and Tails Materials
09 Bands Materials
09 Helmet Materials
09 Rings Materials
09 Tails Materials
KB01 Poses:
Hierarchical Pose 00 – Restore All to Default Head Position
Hierarchical Pose 00 – Restore All to Default Helmet Position
Hierarchical Pose 01 – Restore Rings ALL to Default Position
Hierarchical Pose 01 – Restore Rings ALL to Helmet Default Position
Hierarchical Pose 01 – Restore Rings Head Only to Default Position
Hierarchical Pose 01 – Restore Rings Head Only to Helmet Default Position
Hierarchical Pose 02 – Restore All Bands Only to Default Base Point
Restore Helmet to Default
Click Any Item – Defaults Hierarchy to Base Null
Click Any Tail – Defaults to X Ginormous Keeps Pose
Click Any Tail – Defaults to Zero Pose and Genesis Scale
Click Any Tail – Defaults to Zero Pose and Scale
Click Any Tail – Zero Morphs
Hierarchical Pose 00 – ALL Zeroed to Default Scale
Hierarchical Pose 00 – ALL Zeroed to X Ginormous Scale
Hierarchical Pose 00 – Zero ALL Tails to Default Scale
Hierarchical Pose 01 – Zero ALL Head Tails to Default
Hierarchical Pose 01 – Zero ALL Head Tails to X Ginormous
Hierarchical Pose 01 – Zero ALL Tails to X Ginormous Scale
Hierarchical Pose 03 – Tail Bone Zero Null Scaled to suit X Ginormous
Hierarchical Pose 03 – Tail Bone Zero to Base Scale
Hierarchical Pose 03 – Tail Bone Zero to X Ginormous Scale
KB02 Wearable Presets:
All Rings and Bands – Head and Spine for Genesis 9
All Rings and Bands – Head Only for Genesis 9
All Rings and Bands – Spine Only for Genesis 9
All Rings – Head and Spine for Genesis 9
All Rings – Head Only for Genesis 9
All Rings – Spine Only for Genesis 9
All Rings, Bands and Lights – Head and Spine for Genesis 9
All Rings, Bands and Lights – Head Only for Genesis 9
All Rings, Bands and Lights – Spine Only for Genesis 9
All Rings, Bands, Lights and Helmet – Head and Spine for Genesis 9
All Rings, Bands, Lights and Helmet – Head Only for Genesis 9
KB02 H.Materials:
09 ALL and Helmet Materials
09 ALL and Lights Materials
09 Bands Materials
09 Helmet Materials
09 Lights Materials
09 Rings Materials
KB02 Poses:
Hierarchical Pose 00 – Restore All to Default Head Position
Hierarchical Pose 00 – Restore All to Default Helmet Position
Hierarchical Pose 01 – Restore Rings ALL to Default Position
Hierarchical Pose 01 – Restore Rings ALL to Helmet Default Position
Hierarchical Pose 01 – Restore Rings Head Only to Default Position
Hierarchical Pose 01 – Restore Rings Head Only to Helmet Default Position
Hierarchical Pose 01 – Restore Rings Spine Only to Default Position
Hierarchical Pose 02 – Restore ALL Head Items to Helmet Position
Hierarchical Pose 03 – Restore All Bands Only to Default Base Point
Restore Helmet to Default
Materials:
09 Bands Materials
08 Genesis 9 Materials
09 Helmet Materials
23 Lights Materials
17 Rings Materials
26 Tails Materials
27 Tails Mat Builder:
Tail Strand – ! Add Base Builder Material
Tail Strand – ! Plain White
Tail Strand – Add All Identifiers including Maps
Tail Strand – Add Identifier 01
Tail Strand – Add Identifier 02
Tail Strand – Add Identifier 03
Tail Strand – Add Identifier 04
Tail Strand – Add Identifier All
Tail Strand Opacity – Add Map 00 Smooth
Tail Strand Opacity – Add Map 00 Thick
Tail Strand Opacity – Add Map 00 Thin Default
Tail Strand Opacity – Add Map 00 Tips
Tail Strand Opacity – Remove Maps
Tail Strand Overlay – Add Blend 00
Tail Strand Overlay – Add Blend 01
Tail Strand Overlay – Add Blend 02
Tail Strand Overlay – Add Blend 03
Tail Strand Overlay – Remove from All Strands
Tail Strand Overlay – Remove from Strand 01
Tail Strand Overlay – Remove from Strand 02
Tail Strand Overlay – Remove from Strand 03
Tail Strand Overlay – Remove from Strand 04
Tail Strand Overlay Identifier 01
Tail Strand Overlay Identifier 02
Tail Strand Overlay Identifier 03
Tail Strand Overlay Identifier 04
Tail Strand Overlay Identifier All
Reset Poses (Additional)
Wearable Character Presets:
Preset 01 – The Golden Queen H.Materials
Preset 01 – The Golden Queen Wearables
Preset 02 – The Steel Queen H.Materials
Preset 02 – The Steel Queen Wearables
Wearable Preset Tail Items:
Tail Bone – Base Shape
Tail Unit Back Centre
Tail Unit Back Higher
Tail Unit Back Left
Tail Unit Back Lower
Tail Unit Back Right
Tail Unit Side Left
Tail Unit Side Right
Tail Unit Top Back
Tail Unit Top Centre
Tail Unit Top Forward
Tails Unit MoHawk Strip
Tails Unit PigTails Back
Tails Unit PigTails Side
Textures Include:
96 Texture, Albedo, Bump, Diffuse, Metallic, Normal, Opacity, Roughness and Specularity Maps (50 x 250 to 4096 x 4096)
Daz Studio Iray Material Presets (.DUF)
---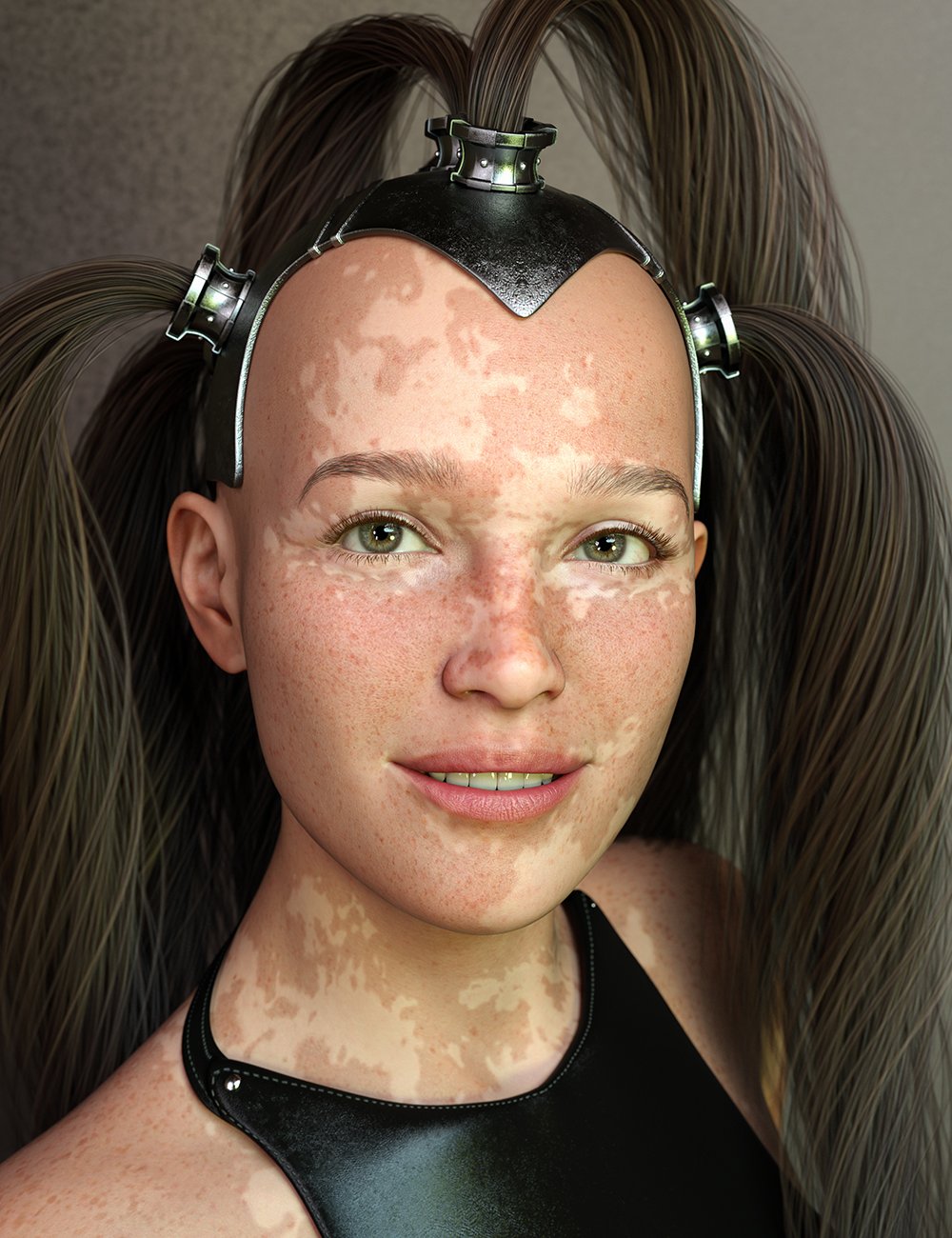 Download from QtyFiles Service
---