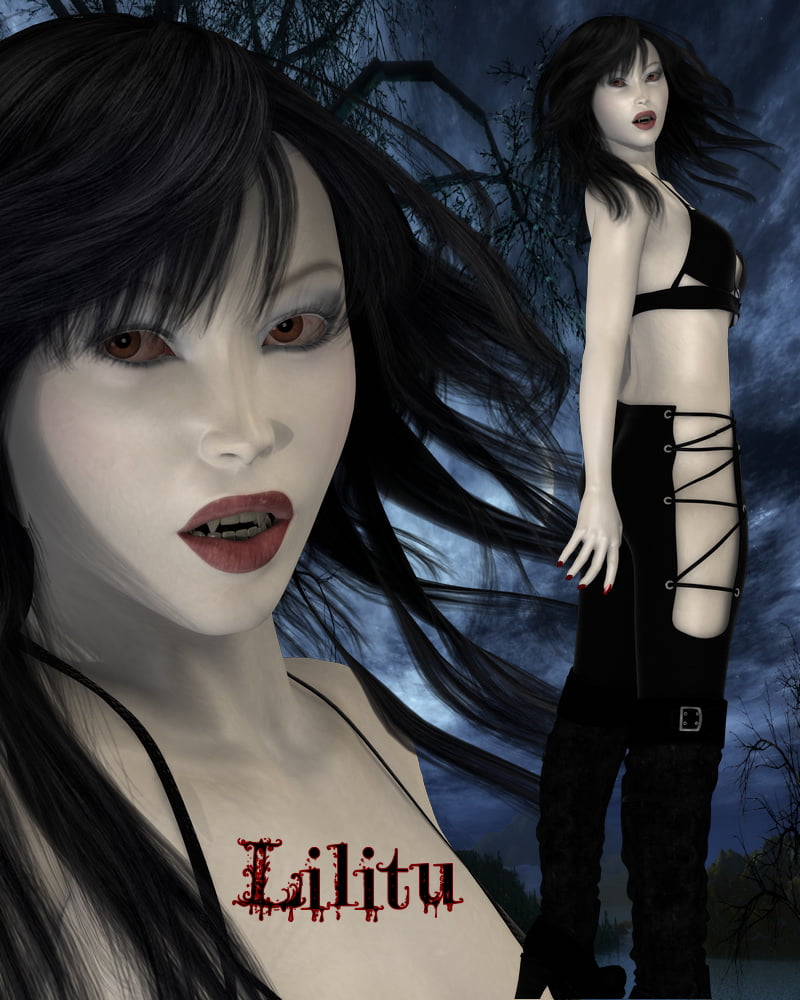 Lilitu: Sumerian meaning "Of Night"
She stalks you in the night. Impossibly graceful, she beckons you.You know you should run, but the allure of her inhuman beauty is irresistable.
Give your runtime a little "bite". Lilitu comes with a custom head morph, a seperate custom vampire teeth morph, and her body is made using the Daz Morphs++ so fitting clothing couldn't be easier. Her pale skin and unique eyes make her as suitable for your beautiful Gothic renders as they do for your otherwordly vampire fantasies.
Product Requirements: Product Requirements: Poser 6.0 or higher OR Daz Studio; V4.2 plus the V4.2 Morph++ package, Poseworks PwSurface (optional), Omnifreaker Human Surface Shader (optional). These items can be obtained at DAZ3D
---