Lin Bundle for Genesis 8 Female(s)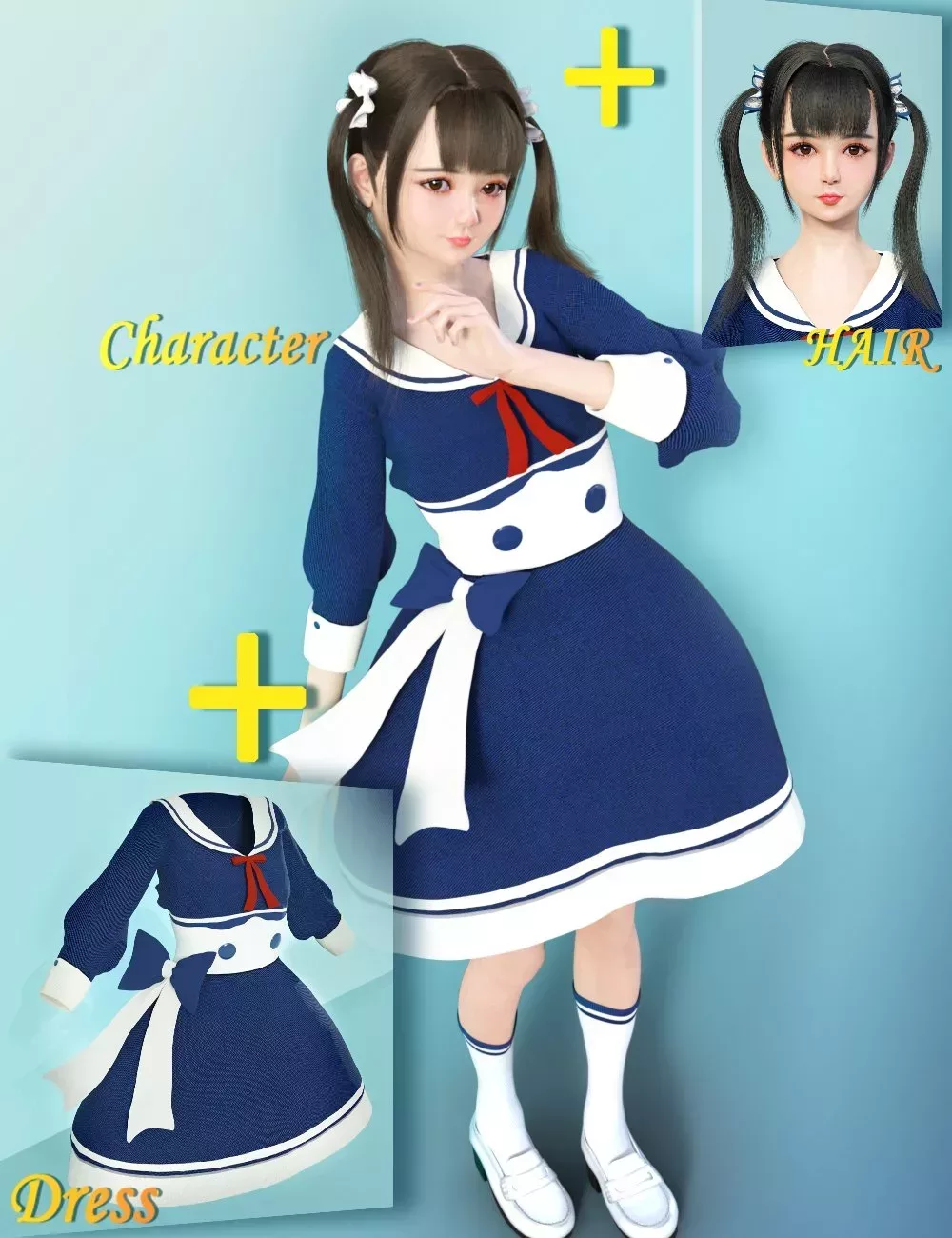 Lin is adorable and ready to render, especially with the Lin Bundle!
If you think 3D Anime characters aren't cute and adorable enough, Lin changes all that. This Japanese girl who often goes to her father's sweet shop to help out, and although she often cries, she always makes sure to stand up for others when they are bullied.
This bundle contains the character Lin, dForce hair, dForce dress and accessories (2 bows, 1 pair of shoes, 1 pair of socks).
Character: The features and body shape of Lin are carefully designed to be authentic and cute in the Asian anime game style.
dForce Lin Hair: This is made by PS Hairs ( Pre-Sim Hairs), and unlike other dForce Hairs, Lin Hair simulates each hair strand, greatly reducing the possibility of large movements to poke-through the body.
dForce Dresses and Accessories: Wave Dress not only do they come with cute and practical pattern presets, but they also come with a variety of practical Adjustments Morphs.
The Lin Bundle for Genesis 8 Female(s) is a must-have for your new authentic anime girly girl.
This Bundle Includes:
Lin dForce Clothing and Accessories for Genesis 8 Female(s)
Lin Character for Genesis 8 Female
Lin dForce Hair for Genesis 8 Female(s)
---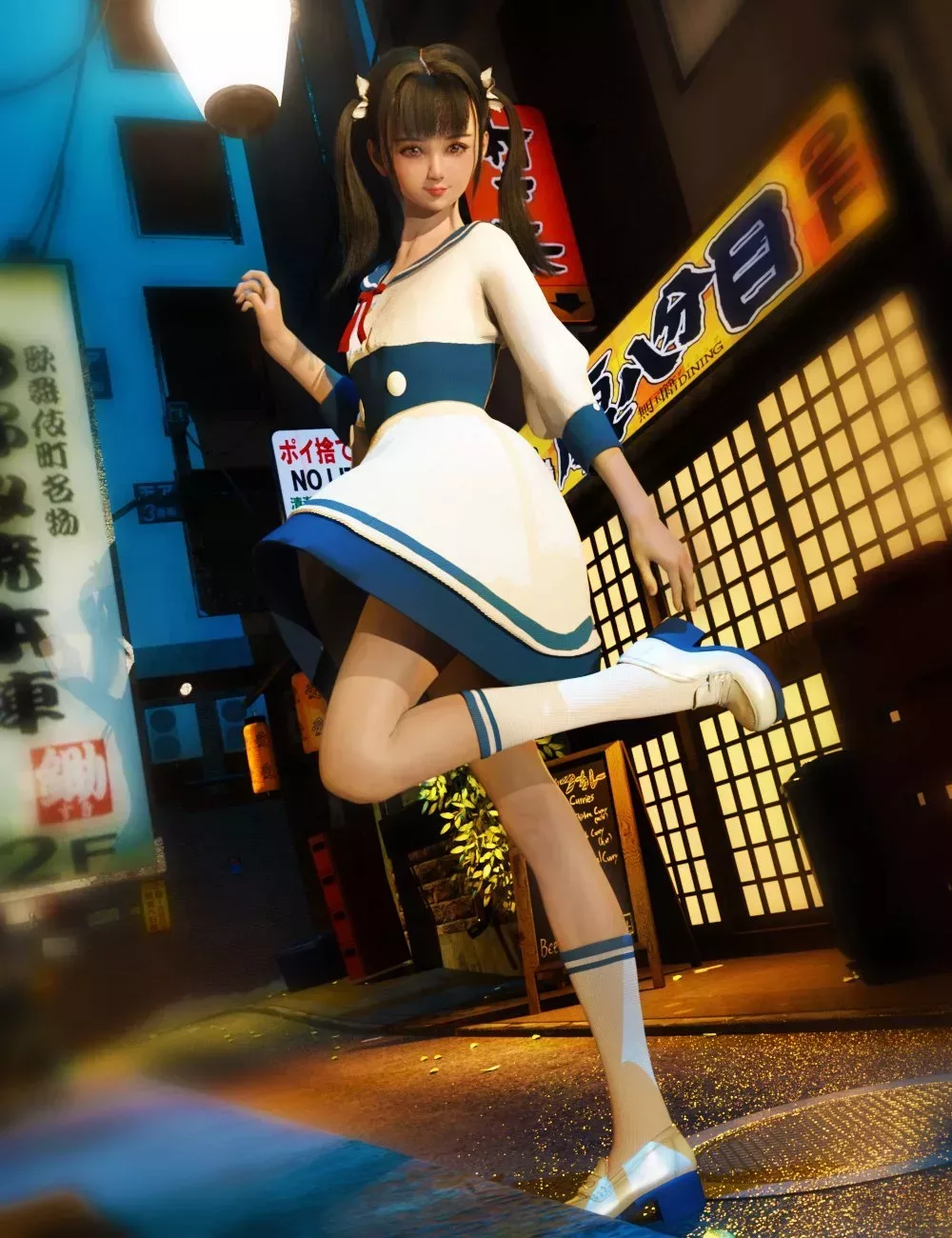 Download from QtyFiles Service
---