LisaMarie for Victoria 4.2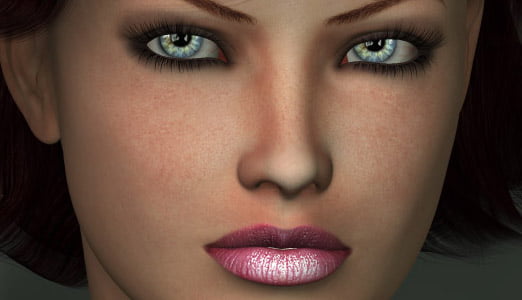 LisaMarie has eyes that can steal your soul. Beautiful and with a penetrating gaze. She is independent and strong and sexy as hell. Hot damned, she is one hell of a woman.
A great set of 10 (ten) make up mats plus 4 bonus Fantasy mats plus 4 great eye color mats makes LisaMarie a tremendous package for the price and perhaps one of you favorite models on your Runtime folder.
System Requirements:
Victoria 4.2++ Daz3D ( www.daz3d.com )
Windows 98, 2000, ME, XP or Vista
e-Frontier Poser 5, 6 and 7 ONLY – This product may work on Poser 4 or Poser PP, however it has not being tested.
Package designed for Windows and Mac applications
---