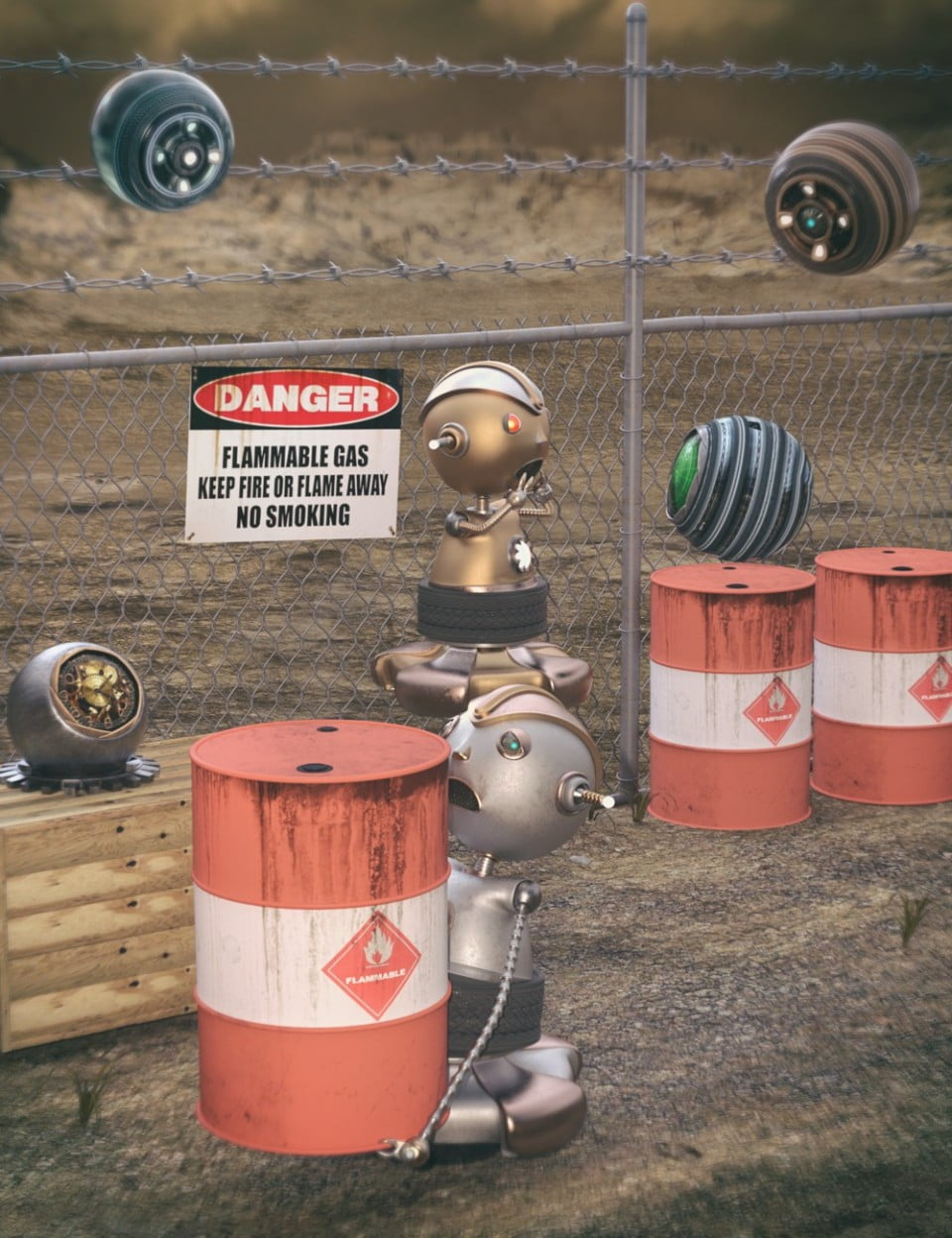 Humans always need help. Hard work or even little chores, these Little Helpers can do anything. The hover droids can be a huge help if you have to lift heavy objects or just grab something. Working never was this easy.
The Little Helper Robot (Hover Droid) is fully poseable. Eyelids can change, so if they want eyelashes, they can get it. They can express feeling with moving eyelids or their mouth. Ears are sizeable, poseable. Arms can be longer to reach everything. Even if they are hover droids, they have a roller ball so they can roll on the floor if want to spare energy or they are too old to use their power.
And to top it off, it is full with surface zones, so can be easily set up with different shaders. To make it more easy, there are different surface selections to set parts together.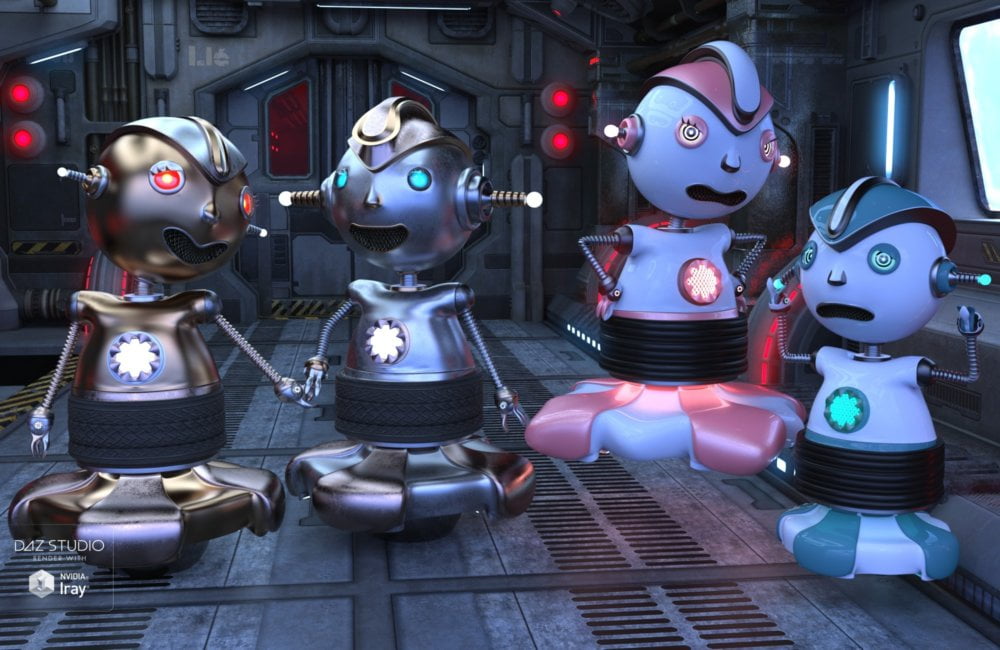 ---