Liu Yan HD for Victoria 6 and Mei Lin 6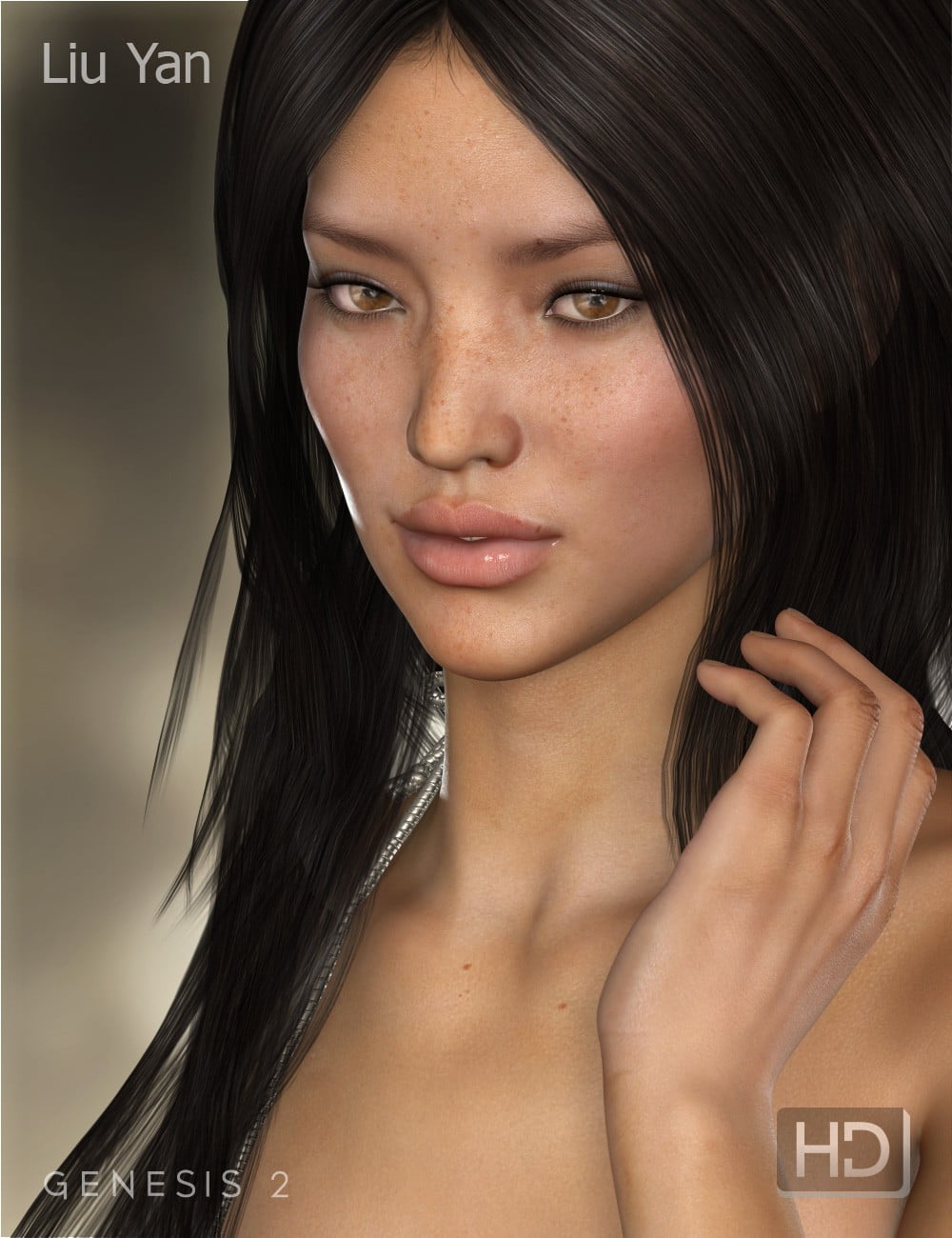 Looking for superb realism and and a beautiful Asian face?
Liu Yan is a remake of the popular Summer Edition Liu character. Her skin has been completely re-textured to fit Victoria 6 perfectly. She comes along with a custom HD morph for V6's body and face, as well as a bonus HD morph for Mei Lin.
Four make-up an four eye color options are included.
Long hours of work went into the morphs to create a truly unique character. The skin was crafted from high-res photos, no resources were used.
Many artists sometimes find themselves limited by partially biased rendering engines. They often take away a lot of the realism one would expect from working with DAZ 3D-created characters and figures.
We've taken it up a notch – with our new brand called "Artist's Choice Edition".
These extraordinary skin shaders, developed specifically for Liu Yan by Raiya, were carefully created in close collaboration with the original character artist to bringLiu Yan to life in OctaneRender for DAZ Studio and Poser. In a way – which would have otherwise not been possible.
Whilst using the full potential of an unbiased rendering engine like OctaneRender, this skin shader leaves nothing to be desired – light-based sub surface scattering, physically correct specular and roughness effects and all of that rendered in the blink of an eye with Otoy's lightning fast GPU-based OctaneRender.
This set contains 29 carefully created materials, all based on custom SSS maps
Required Products:
Mei Lin 6
---