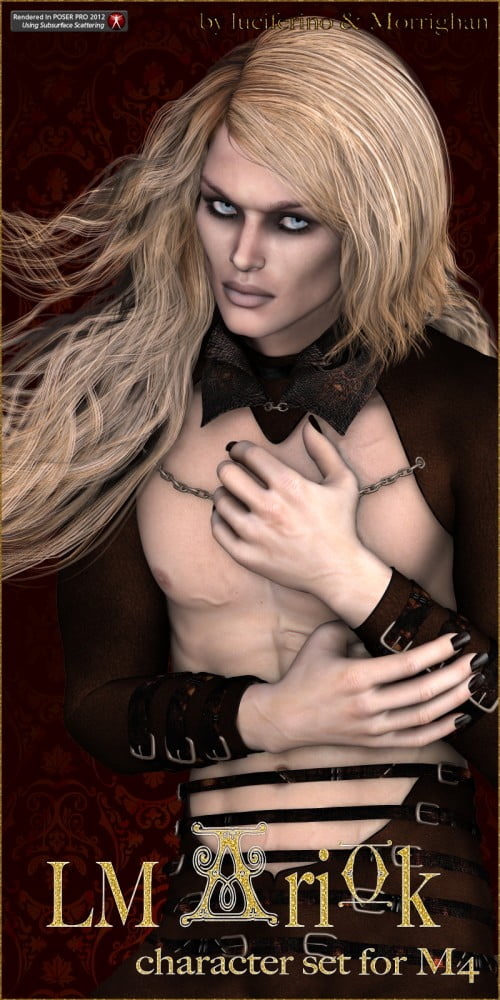 LM Ariok for M4 is an amazing character for M4.
Ariok can be all that you want, a boy next door, a gothic character, a devilish man, a sensual and sexy guy, or simply a wonderful man.
With all the options you can create your perfect character for any kind of render, use your fantasy and enjoy with this new boy from luciferino and Morrighan.
In the package you will find:
1 Ariok Total INJ and REM
1 Ariok Body INJ and REM
1 Ariok Head INJ and REM
1 Ariok Ears INJ and REM
1 Ariok Nails INJ and REM
1 Ariok Genital INJ an REM
1 Ariok Pupil Slit INJ and REM
1 Ariok Teeth INJ and REM
1 Ariok TOT MAT
3 Ariok BODY MAT
1 Ariok Genital Mat
6 Ariok Make up ( 1 to restore to default)
6 Ariok Devilish Make up ( 1 to restore to default)
3 Ariok Nail Mat ( 1 to restore to default)
16 Ariok Eyes MAT
1 Ariok TOT MAT SSS
3 Ariok BODY MAT SSS
1 Ariok Genital Mat SSS
6 Ariok Make up SSS ( 1 to restore to default)
6 Ariok Devilish Make up SSS ( 1 to restore to default)
3 Ariok Nail Mat SSS ( 1 to restore to default)
16 Ariok Eyes MAT SSS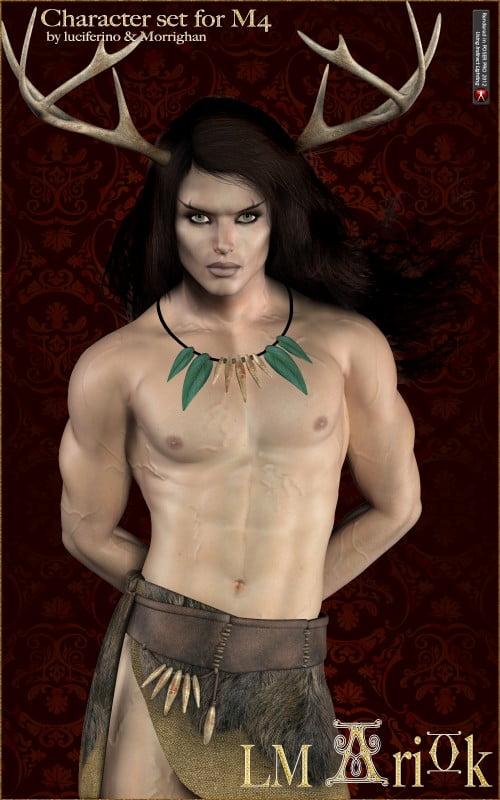 ---