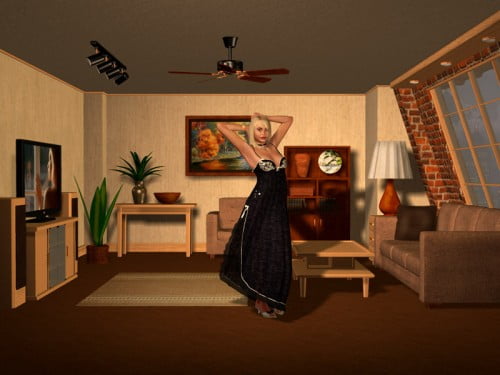 The Loft Living Room is a group of 27 props simulating a large loft-styled living room complete with furniture pieces.
The set features a matching sofa?and chair along with many other accent pieces. A complete home entertainment?center compliments the other furniture pieces. The set also features a versatile?and detailed room with a separate front wall prop to facilitate easy scene setup.
Spacious and easy to use, the Loft Living Room comes with everything you need to?create unique living room renders. Use the furniture props with the included?room or with any other room/house props – the simple style of the pieces allow?the furniture to fit in with many different environments.
The Loft Living Room also comes with 2 lighting presets. One uses an infinite?light for the main (key) light and the other uses a spot light for the same.
The Loft Living Room comes with the following 27 furniture and room props in
PP2 format:
Room Props:
!Base
!Entry Door
!Frontwall
Furniture Props:
Area Rug
Books
Bowl
Coffee Table
Cabinet
Chair
DVD Player
Dish Stand
E-Stand
Floor Planter
LCD_TV
Paddle Fan
Potted Plant
Pillow
Receiver
Speaker Cabinet
Stand Table
Shelf
Sofa
Table Lamp
Track Lights
Vase
Wooden Box
Wall Art
Everything comes as Poser Ready props that can be loaded from the sidebar menu?or for even easier use – just load one of the included PZ3 files which have all?of the props loaded with a default lighting and camera scheme.
All of the prop's elements are completely modular and can be used separately or?with other sets for maximum use and enjoyment.
The Loft Living Room comes with high resolution textures that look great from a?distance or at extreme close up renders.
The Loft Living Room props have been tested to work in Poser V5 and higher. They?should work in earlier versions of Poser and/or Daz Studio but they are not?supported running in versions of Poser lower than Poser 5.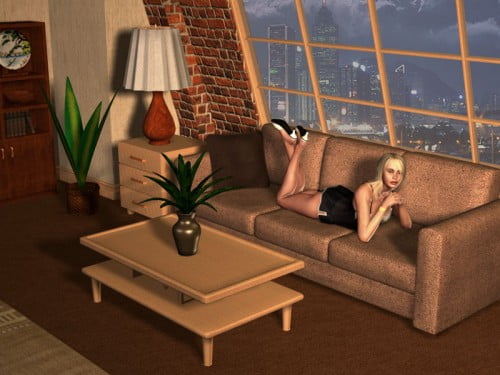 ---