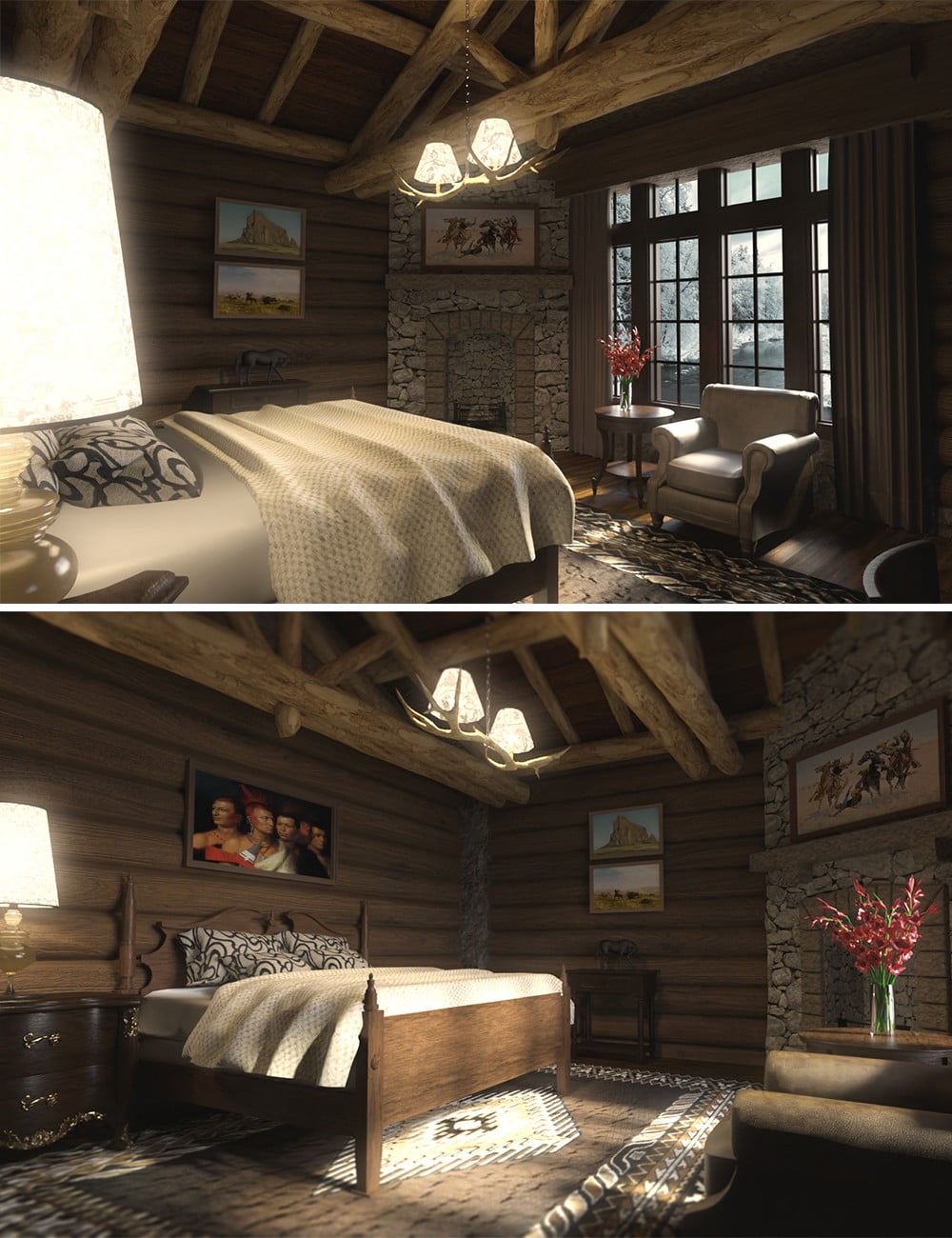 ---
⟣ Log House Bedroom ⟢
A simple life is the best one!
The Log House Bedroom comes with just enough props to make your character cozy — an antler chandelier, understated bed, fireplace, pictures, rug,m side table, a vanity, and a beautiful window so your character can see the beautiful scenery around.
Log House Bedroom is perfect for your country, forest, ranch or farmhouse scene, and makes a great old-fashioned render or a great modern render without the noise and bustle of the big city.
---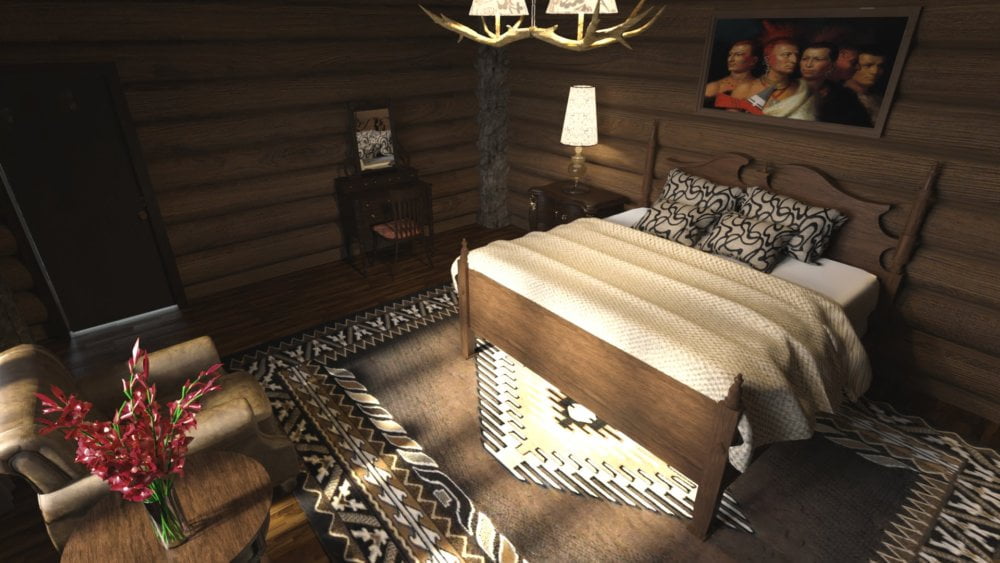 ---