Long Braids Hair for Genesis 9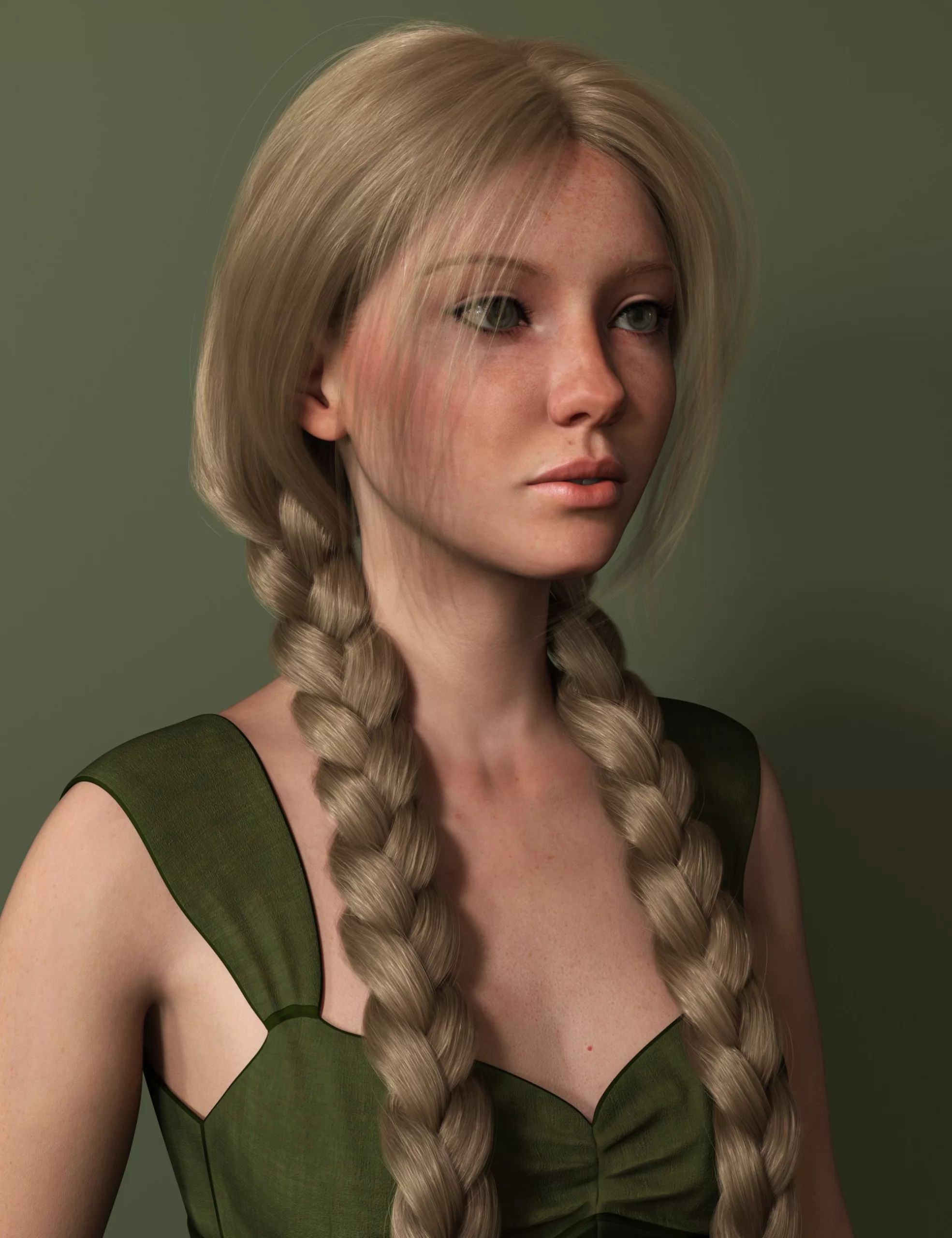 Get ready for cute styling with Long Braids Hair for Genesis 9, a hairstyle with two long braids.
The 3D mesh is made of lots of strands of different sizes for real-world volume and dynamic looks. The custom hair shader adds a special touch of realism to your renders, with its light-reactive features such as subsurface scattering and realistic glossiness. Additionally, the shader has been built to be recolored with easy blending options. Mix two hair colors with gradients, strands, and other creative alpha masks and set the strength of the alpha masks for thousands of unique looks without hassle or scripting. All options are available as one-click material presets.
Both tails are fully rigged with 16 bones each for smooth movement, coming with lots of dials that help you spin them around. Additionally, this hair is packed with 20 BLOW dials for instant wind effects that can range from 0 to 100 % value.
All options are optimized for Daz Studio Iray.
Long Braids Hair for Genesis 9
Adjust-BreastsLowerL
Adjust-BreastsLowerR
Adjust-BreastsOutL
Adjust-BreastsOutR
Adjust-BreastsUpL
Adjust-BreastsUpR
Adjust-CapEnlarge
Adjust-CheekL
Adjust-CheekR
Adjust-Chest
Adjust-CollarL-X
Adjust-CollarL-Y
Adjust-CollarL-Z
Adjust-CollarR-X
Adjust-CollarR-Y
Adjust-CollarR-Z
Adjust-CollarsBack
Adjust-ForeheadDepth
Adjust-ForeheadHeight
Adjust-ForeheadWidth
Adjust-FrontOut
Adjust-FrontUp
Adjust-HeadL
Adjust-HeadR
Adjust-HeadSize
Adjust-HeadSizeX
Adjust-HeadSizeZ
Adjust-HeadTop
Adjust-HeadTopSize
Adjust-JawL
Adjust-JawR
Adjust-NeckX
Adjust-NeckZ
BLOW-Dial01
BLOW-Dial02
BLOW-Dial03
BLOW-Dial04
BLOW-Dial05
BLOW-Dial06
BLOW-Dial07
BLOW-Dial08
BLOW-Dial09
BLOW-Dial10
BLOW-Dial11
BLOW-Dial12
BLOW-Dial13
BLOW-Dial14
BLOW-Dial15
BLOW-Dial16
BLOW-Dial17
BLOW-Dial18
BLOW-Dial19
BLOW-Dial20
Bangs-GatheredL
Bangs-GatheredR
Bangs-LongerL
Bangs-LongerR
Bangs-ShorterL
Bangs-ShorterR
Behind-ShoulderL-A
Behind-ShoulderL
Behind-ShoulderR-A
Behind-ShoulderR
Braids-Ends-Smaller
Braids-Irregular-L
Braids-Irregular-R
Braids-Longer-L
Braids-Longer-R
Braids-Shorter-L
Braids-Shorter-R
Braids-Tapered-L
Braids-Tapered-R
HIDE-BangsL
HIDE-BangsR
Left-Move-Back
Left-Move-Front
Left-Move-Left
Left-Straighten
Left-Swing-1-2-Bend
Left-Swing-1-2-Side-Side
Left-Swing-1-2-Twist
Left-Swing-1-4-Bend
Left-Swing-1-4-Side-Side
Left-Swing-1-4-Twist
Left-Swing-3-4-Bend
Left-Swing-3-4-Side-Side
Left-Swing-3-4-Twist
Left-Swing-FullBraid-Bend
Left-Swing-FullBraid-Side-Side
Left-Swing-FullBraid-Twist
Right-Move-Back
Right-Move-Front
Right-Move-Right
Right-Straighten
Right-Swing-1-2-Bend
Right-Swing-1-2-Side-Side
Right-Swing-1-2-Twist
Right-Swing-1-4-Bend
Right-Swing-1-4-Side-Side
Right-Swing-1-4-Twist
Right-Swing-3-4-Bend
Right-Swing-3-4-Side-Side
Right-Swing-3-4-Twist
Right-Swing-FullBraid-Bend
Right-Swing-FullBraid-Side-Side
Right-Swing-FullBraid-Twist
Fits:
Feminine
Masculine
Victoria 9
RY Riley
Hair Textures
50 Base Haircolors
50 Blending Colors
15 Blending Overlay Alpha Styles
04 Blending Strength Styles
02 Specularity Strength Options
Textures Include
34 Texture and Transparency Maps (1024 x 1024 to 4096 x 4096)
Daz Studio Iray Material Presets (.DUF)
---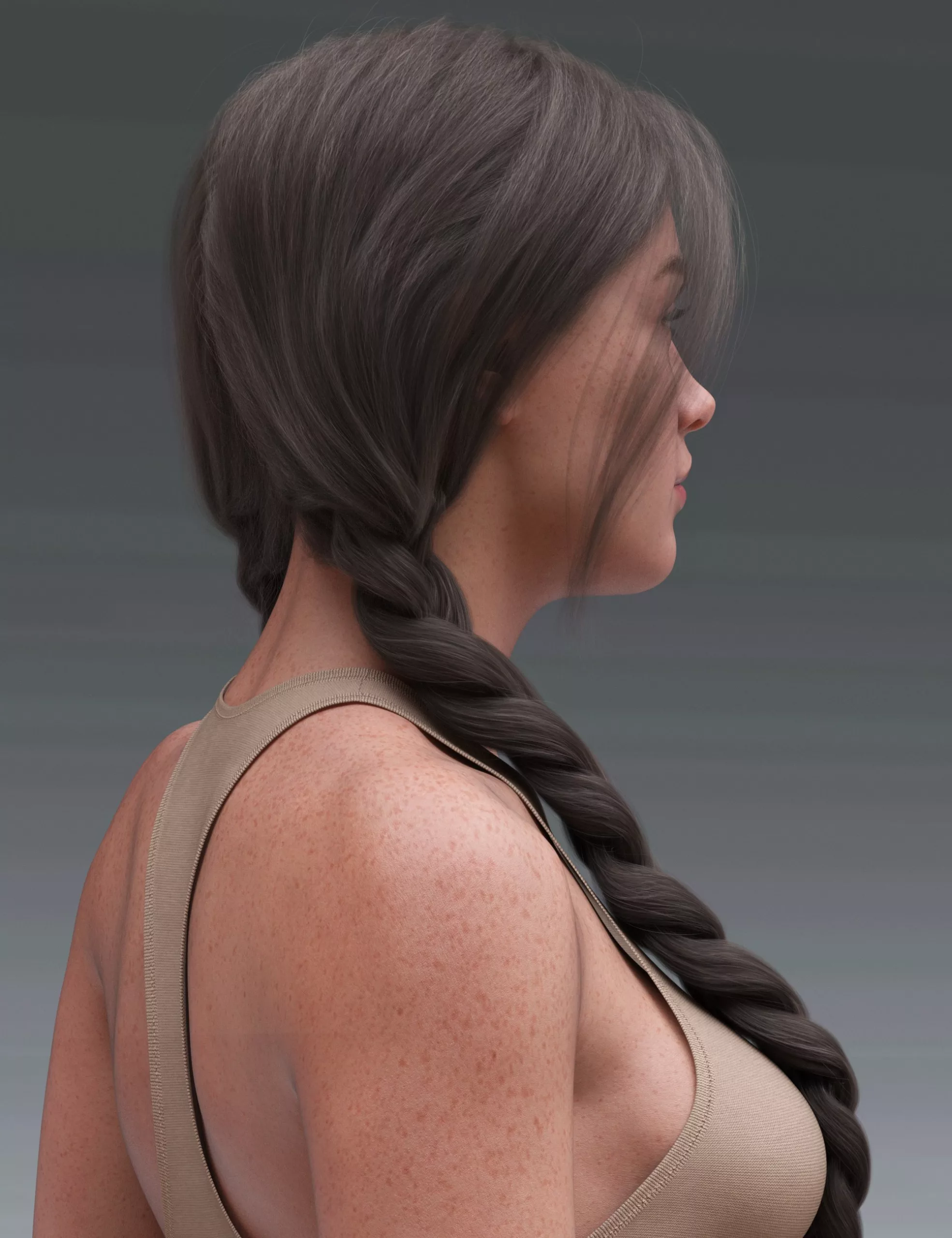 Download from QtyFiles Service
---