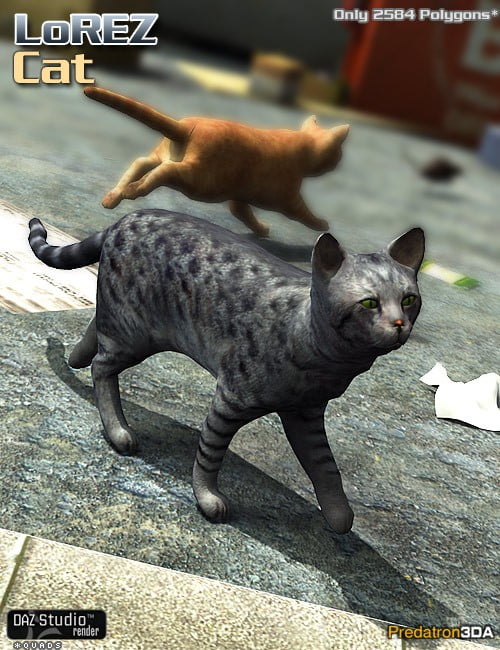 This low resolution cat figure will be a great addition to your scenes. It is very easy on resources coming in at only 2584 polygons, so it's possible to have many cats in one scene, or use one cat and know it's easy to load and render along with your higher resolution figures..
Included are a number of morphs to effect the mouth, tongue, eyes and ears, as well as several to shape the body and turn the cat into a small kitten. The tail is set up with EasyPose dials.
There are eight great cat textures plus eight separate eye texture options. There are fourteen poses and one tail pose.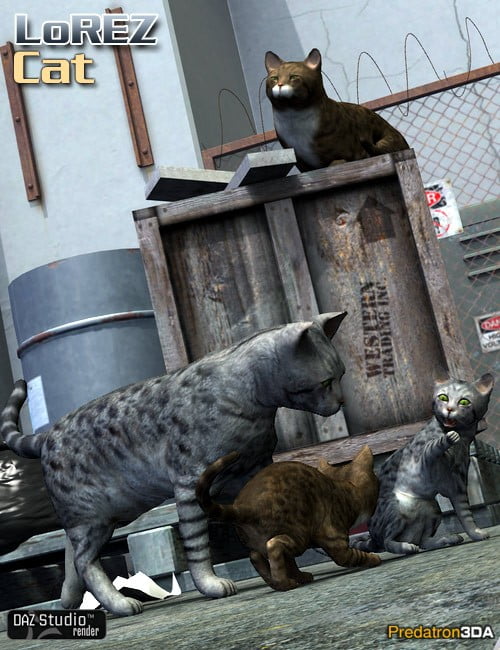 Download from QtyFiles Service
---