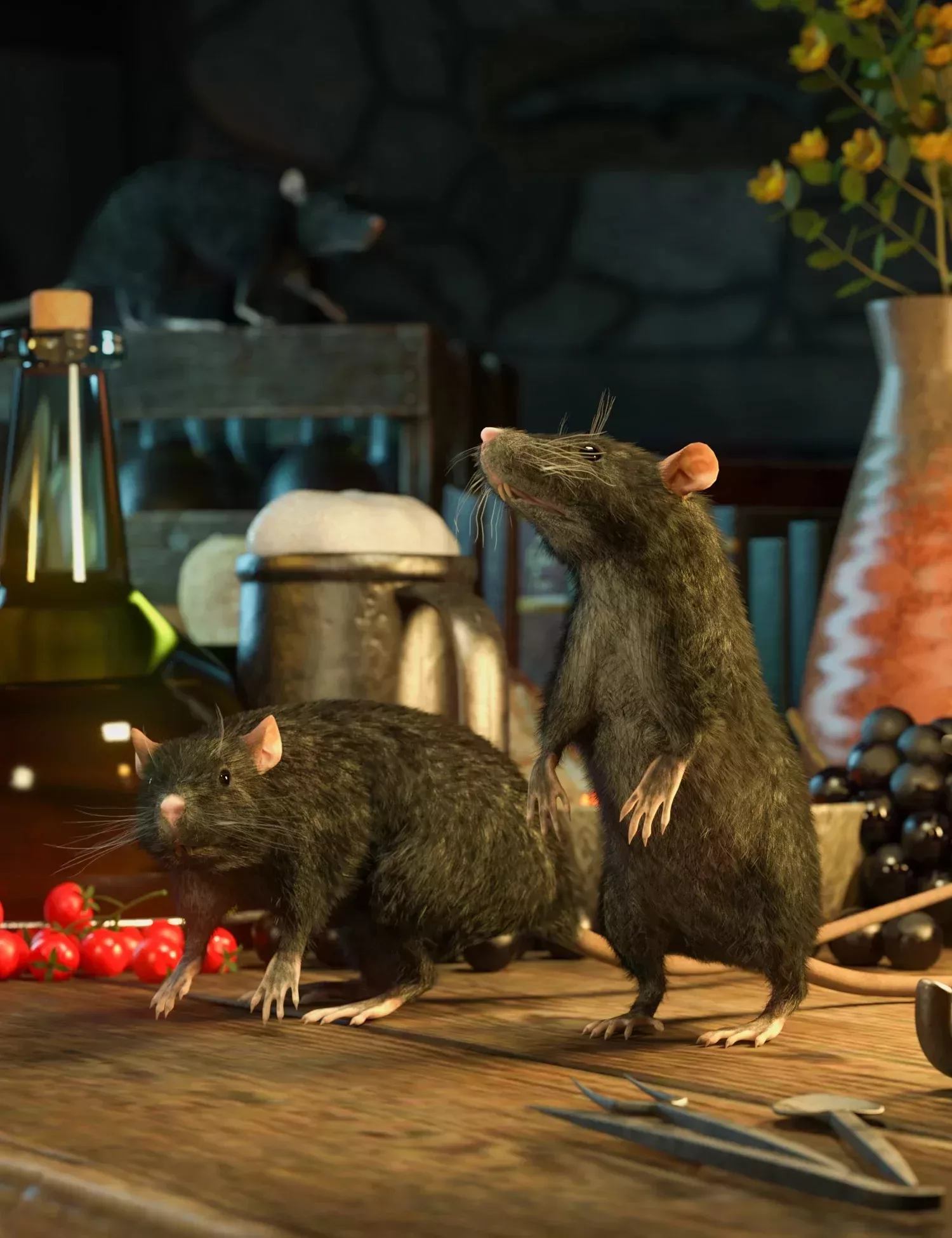 Infest your scenes with a horde of squalid rats!
Now upgraded with dForce Hair and fully optimized for DAZ Studio and Iray compatibility.
This dirty rat boasts a mere 2134 polygons when at its based resolution and is also set up with sub-division.
It is fully rigged for effortless dynamic posing and is extremely versatile as a medium-to-background element.
Choose from a selection of ten distinct textures to suit your preference.
Manipulate the mouth to create an open effect, and even adjust the movable whiskers for added realism.
With a dozen pre-set poses and two restoration poses included, your creative possibilities are boundless.
LoREZ Rat 2: (.DUF)
LoREZ Rat 2 Set
dForce Rat Hair
Rat Whiskers
LoREZ Rat 2:
Mouth_Open
EarsBack
EarsBend
EarsTwist
Whiskers_Fwd-Back
Whiskers_Twist
Whiskers_Up-Down
Mouth_Open
EarsBack
EarsBend
EarsTwist
Whiskers_Fwd-Back
Whiskers_Twist
Whiskers_Up-Down
Grasp
IndexBend
MiddleBend
PinkyBend
RingBend
Spread
BendAll
SBend
SideSideAll
SpiralBend
SpiralSide
SSide
TwistAll
Poses (.DUF)
Restore
Send to Centre
Eating From Floor
Dead Rev
Dead
Looking Left
Looking Right
Running Rev
Running
Stand Look Right
Standing On Hind Legs Alt
Standing On Hind Legs
Walking Rev
Walking
Material Options:
Hair Black Light
Hair Black White
Hair Black
Hair Brown Light
Hair Brown White
Hair Brown
Hair Grey Light
Hair Grey White
Hair Grey
Hair White
Textures Include:
16 Textures, Base Color, Normal, Roughness, Transparency (1024 x 1024 to 2048 x 2048)
Texture Templates available through the Product Library
Daz Studio Iray Material Presets (.DUF)
Notes
This product includes:
1 DSON Core Installer
---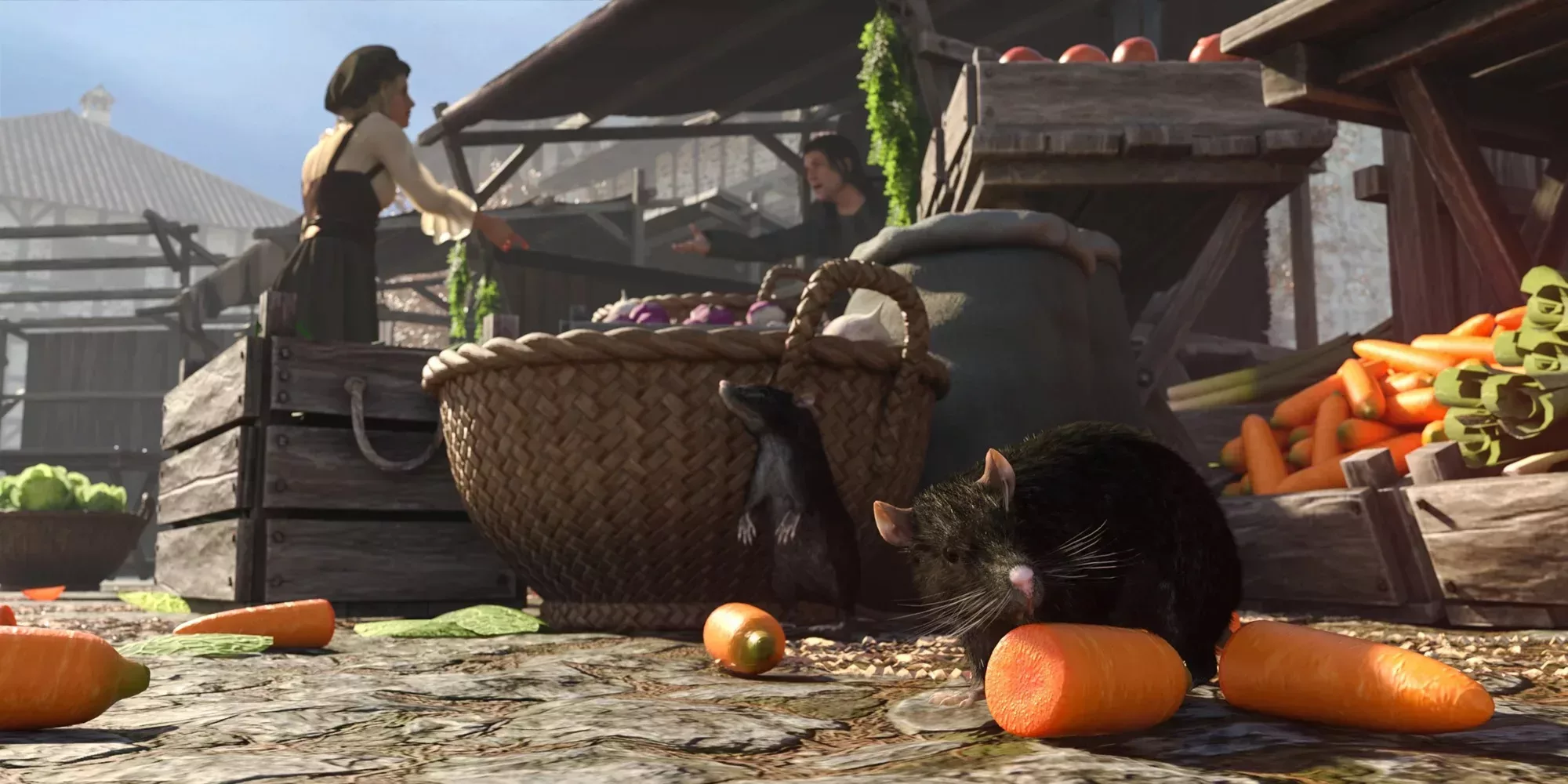 Download from QtyFiles Service
---