The Lovely Devil with You ! contains 29 Figures, 21 Props, 43 MAT poses, 2 Hand poses, 1 Hide Pose and textures. Clothings have various FBMs, PBMs and JCMs.
This product includes 3 types of Conforming-figures for V4/A4. (11 Super-Conforming-Clothings, 11 Standard-Conforming-Clothings, 7 Standard-Conforming-Common-Clothings)
Super-Conforming-Clothings automatically fit to V4 without your dial adjustments.
(When you use them, an IMPORTANT RULE is only ONE. Please load each clothing into your scene AFTER SELECTING V4 in your scene.)
You can enjoy both the automatic operation and the manual operation with this product.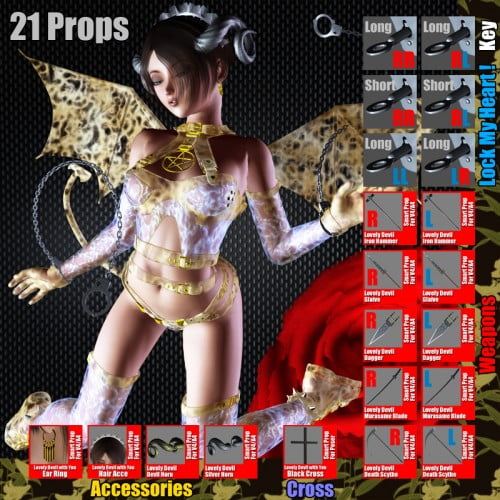 ---