Low Poly 'Sci-Fi Map' by DEXSOFT-GAMES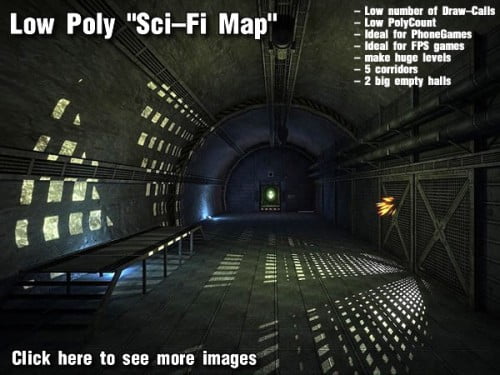 This pack contains 7 corridors, a door frame and 2 doors to create very low-poly sci-fi maps. All corridors uses same door elements so you can assemble new level very fast, combinig all parts. A map created from these parts has been used by Trinigy on an iPad to present a technology demo. Additional textures for normal, height, spec and emission maps are included (up to 1024).
* Ideal for PhoneGames!
* Ideal for FPS games!
* 5 Corridors!
* 2 Big empty halls!
* Over 100 textures!
* Very low number of draw calls (50-90 across entire level)!
* Very lowpoly: Complete map have some 20K triangles!
* Compatibile with our previous SCI-FI packs!
* Complete map available only in Unity Format!
You can more extend your levels with use of our other excellent property packs.
Available 3d model formats:
? unityPackage (Unity3D)
? lwo (Lightwave)
? obj (Wavefront)
? ms3d (Milkshape)
? FBX (Autodesk, 3DGameStudio)
? x (DirectX)
? DAE (Collada)
? DBO (DarkBasic)
? b3d (Blitz Basic)
? u3d (Ultimate Unwrap)
? c4d (Cinema4D)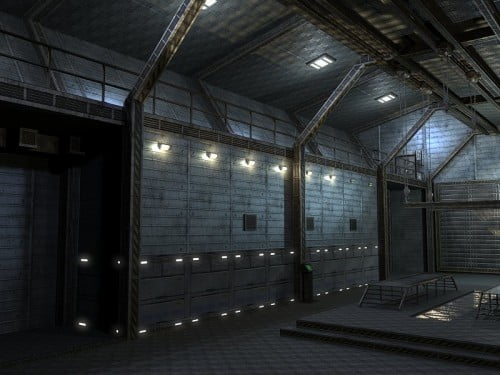 Download from QtyFiles Service
---