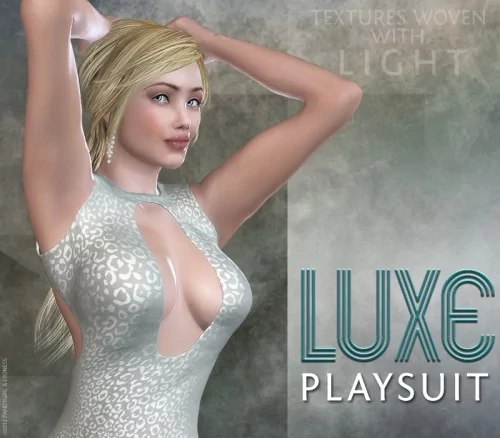 Luxe Playsuit is a VERSATILE conforming one piece with textures that iridescence in the light.
This PROVOCATIVE outfit has cutouts in the front and back to show off some of Vickie's most alluring parts.
Perfect for club scenes, throw a pair of shoes on Vickie and she's ready to dance the night away. Add a skirt to the Luxe Playsuit for a whole new look that takes her into the office as a SEXY secretary. Throw on a pair of jeans and Vickie's ready for DATE NIGHT. After all, you never know if the night ends up in the hot tub! Vickie is prepared.
The patterns on the Luxe Playsuit are effected by light. It makes them SHINE.
There are six UNIQUE patterns for the Luxe Playsuit. Each pattern comes in 6 colors for a total of 36 mats! Textures are Poser Materials and therefore not Daz compatible. In Daz Studio, solid colors and texture from the bumpmap will appear but, there will be no shiny patterns.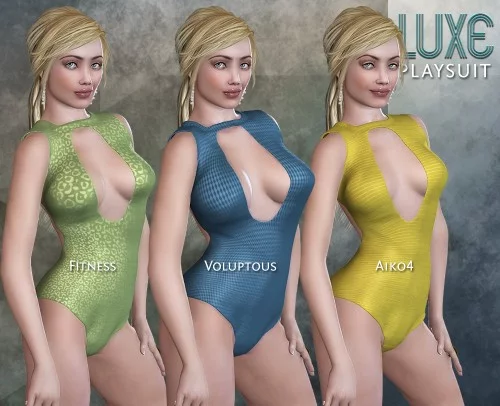 Download from QtyFiles Service
www.renderosity.com/mod/bcs/luxe-playsuit-v4-a4/94761
---