Lyla Tunic for Genesis 8.0 and 8.1 Females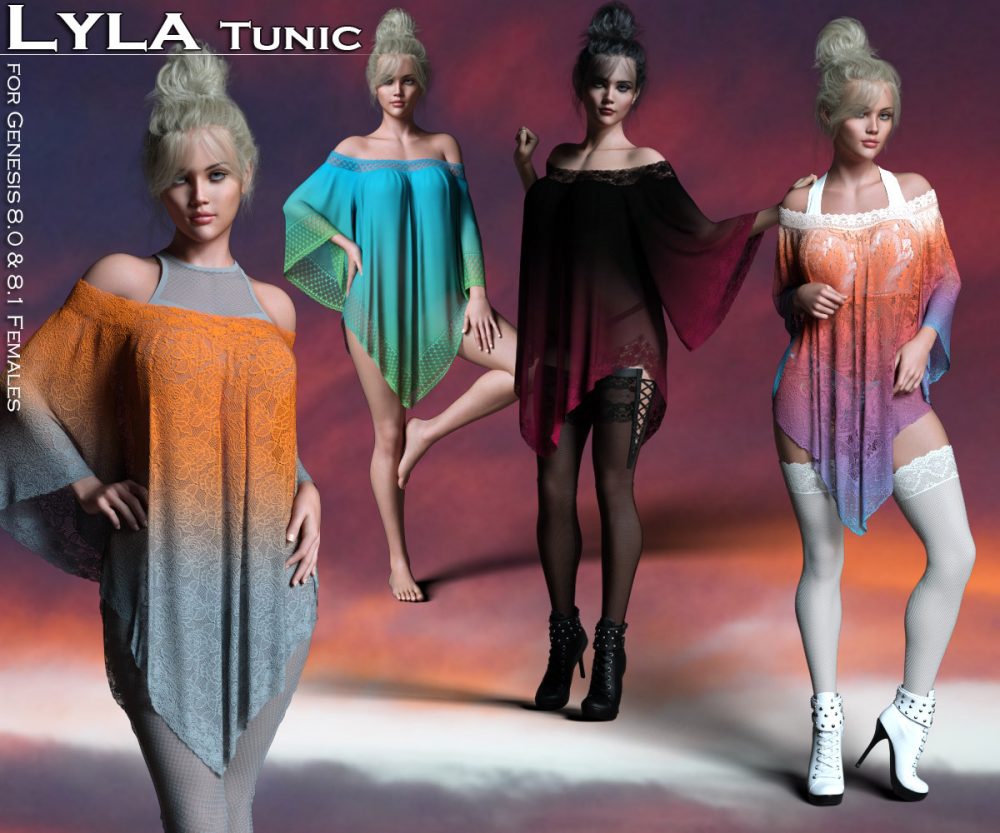 ---
Lyla Tunic for Genesis 8.0 and 8.1 Females
The Lyla Tunic for Genesis 8/8.1 Females is an sexy off-shoulder tunic that is very versatile … it can be used as a tunic, a mini dress, or simply as a casual piece of lingerie and loungewear. Textures for the tunic include opaque, ombre style colors with lace trim, and each one also includes a more revealing lace texture.
THIS PACKAGE INCLUDES:
– Lyla Tunic
– 12 opaque ombre style colors
– 12 lace ombre style colors
– 3 draping options
The Lyla Tunic is dForce enabled and will not work well without simulation.
The default drape settings for the off-shoulder neckline will not, in most all poses, slip down much further. I have included 2 additional drape settings to loosen it a bit, and also 2 shoulder down morphs to experience with in different poses and drape settings, depending on your desired result.
Many popular body morphs for Genesis 8 and 8.1 are included, and have been optimized to improve it's appearance, but other body morphs will work with the auto follow technology. The tunic also includes custom adjustment morphs as well.
All material presets are optimized for the Iray Render Engine.
---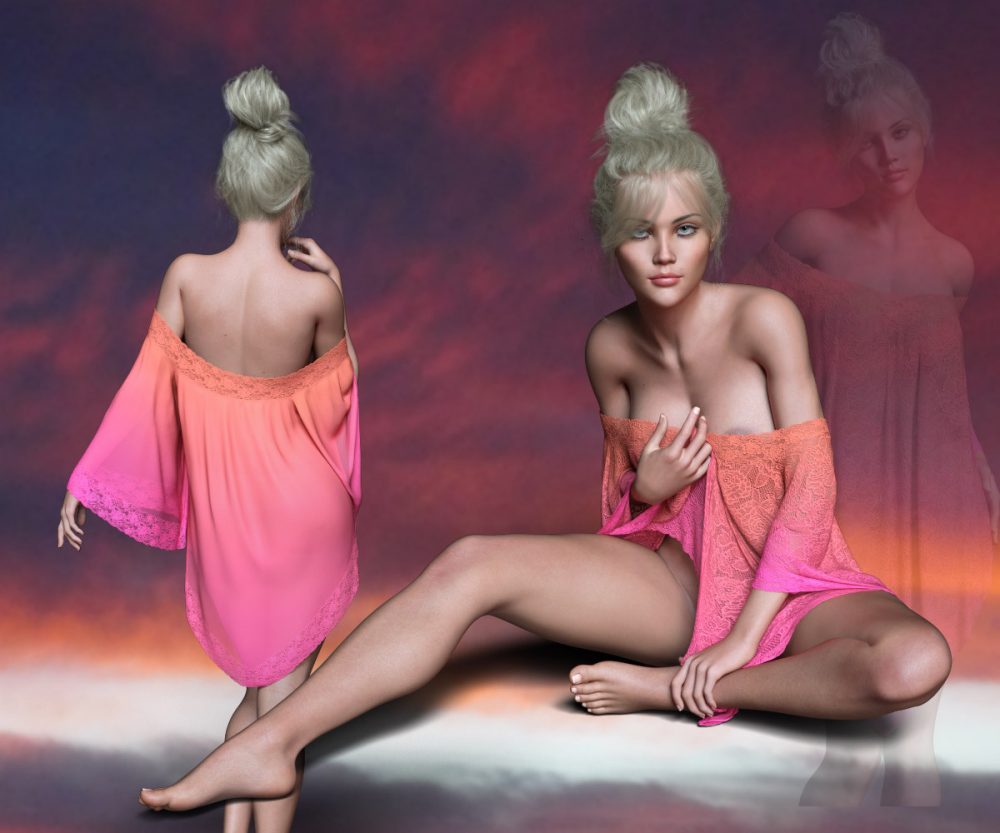 ---