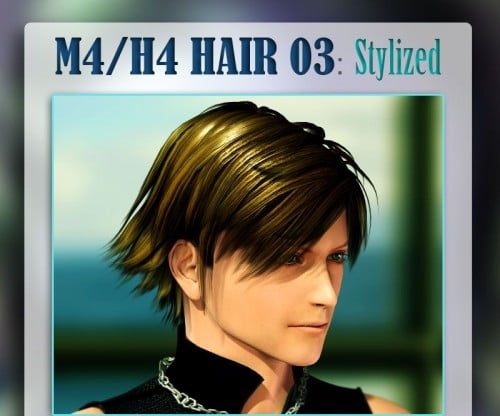 ***All promotional content was rendered in Poser Pro***
Hair 03 Stylized is the new hair available for Michael 4 and also includes a fit morph for Hiro 4. Style? Yes, he deserves this awesome hairstyle that fits every fantasy/sci-fi/anime-like/ scene. This mesh was created carefully to meet the perfect proportion and perfect look. The textures are 4096×4096 and includes color, specular, normal/bump, and alpha (transparency).
Includes:
M4H4 Hair 03 (Default setup is M4)
11 color textures
Fits H4 Tip **You can make it fit other characters using the trans x y z and scale x y z.
15 morph targets
Features:
High resolution Mesh
High resolution textures and high quality 4096×406
Carefully configured material shaders for the best rendering results.
Daz Studio limited compability with the material shaders.
Carefully made morphs from movement and style.
Morph List:
Hiro4
Front Longer
Front Right
Front Left
Front Front
Front Expand
Front Up
Back Longer
Back Right
Back Left
Back Back
Back Expand
All Longer
All Longer 2
Colors: From Realistic to Fantasy colors
Blond, Blond Light, Brown, Brown Light, Red, Red Light,
Gray, Black, Green, Blue, Purple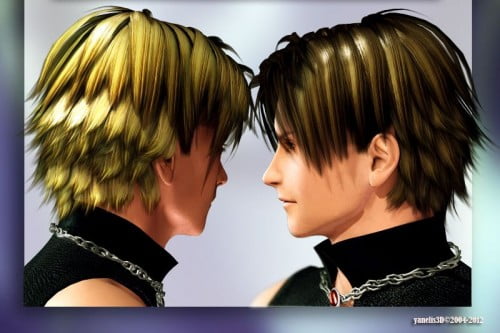 ---