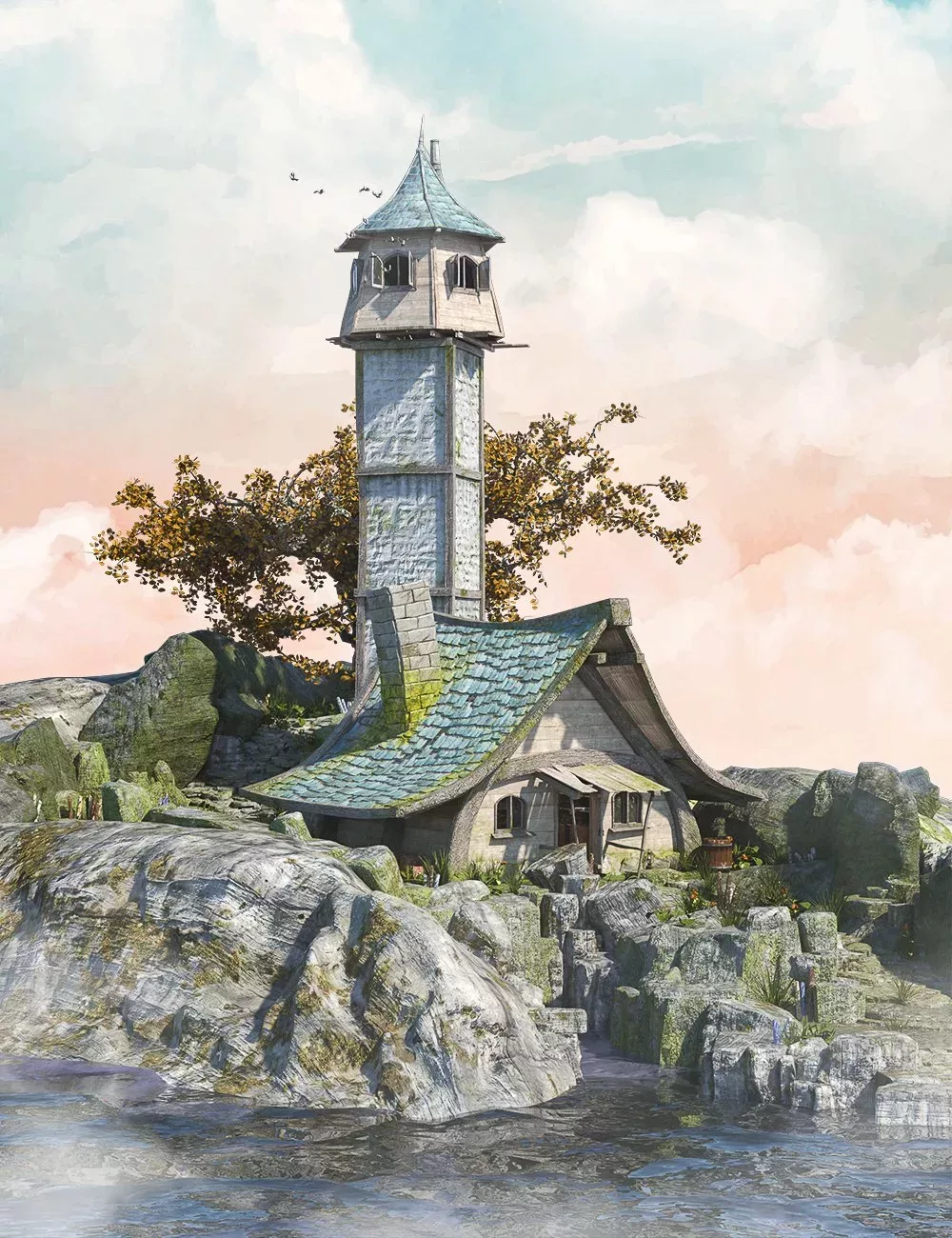 Take a journey to Wizard Island and enjoy the magic of this unique place.
This enchanting set includes a wizard house integrated with a massive tower with stairs, a magic tree, props, and terrain. A stone staircase, surrounded by rocks and crystals, leads to the complex of buildings. The central point of the island is the tower, which looks like a magical lighthouse.
All of the doors and windows can be opened and closed. By reducing the opacity of the walls/roof in the Surface tab, you have better access to the interior.
Get inspired and create your own incredible Wizard Island!
Note: Promo images contain elements from M8 Wizard Island Equipment.
M8 Wizard Island: (.DUF)
Scene Subsets:
M8 Wizard Island
M8 WI House Group
M8 WI Island Group
M8 WI Plants Group
M8 WI Tower Group
Zero Props:
M8 WI Crystal A
M8 WI Crystal B
M8 WI Crystal C
M8 WI Crystals
M8 WI House Door
M8 WI House Window A
M8 WI House Window B
M8 WI House
M8 WI Main Rock
M8 WI Plant Flower 01
M8 WI Plant Flower 02
M8 WI Plant Flower 03
M8 WI Plant Grass
M8 WI Plant Leaf 01
M8 WI Plant Leaf 02
M8 WI Plant Leaf 03
M8 WI Plant Magic Tree
M8 WI Tower Door
M8 WI Tower House Window A
M8 WI Tower House Window B
M8 WI Tower House
M8 WI Tower
M8 WI Water
Materials:
M8 WI Crystal A Bronzite
M8 WI Crystal A Citrine
M8 WI Crystal A Clear
M8 WI Crystal B Clear
M8 WI Crystal B Diamond
M8 WI Crystal B Moonstone
M8 WI Crystal C Clear
M8 WI Crystal C Diamond
M8 WI Crystal C Moonstone
Cameras:
10 Cameras
Render Settings:
M8 WI Environment Node
M8 WI Render Settings
Textures Include:
244 Texture, Base Color, Height, Normal, Opacity, and Roughness Maps (512 x 512 to 4096 x 4096)
Daz Studio Iray Material Presets (.DUF)
---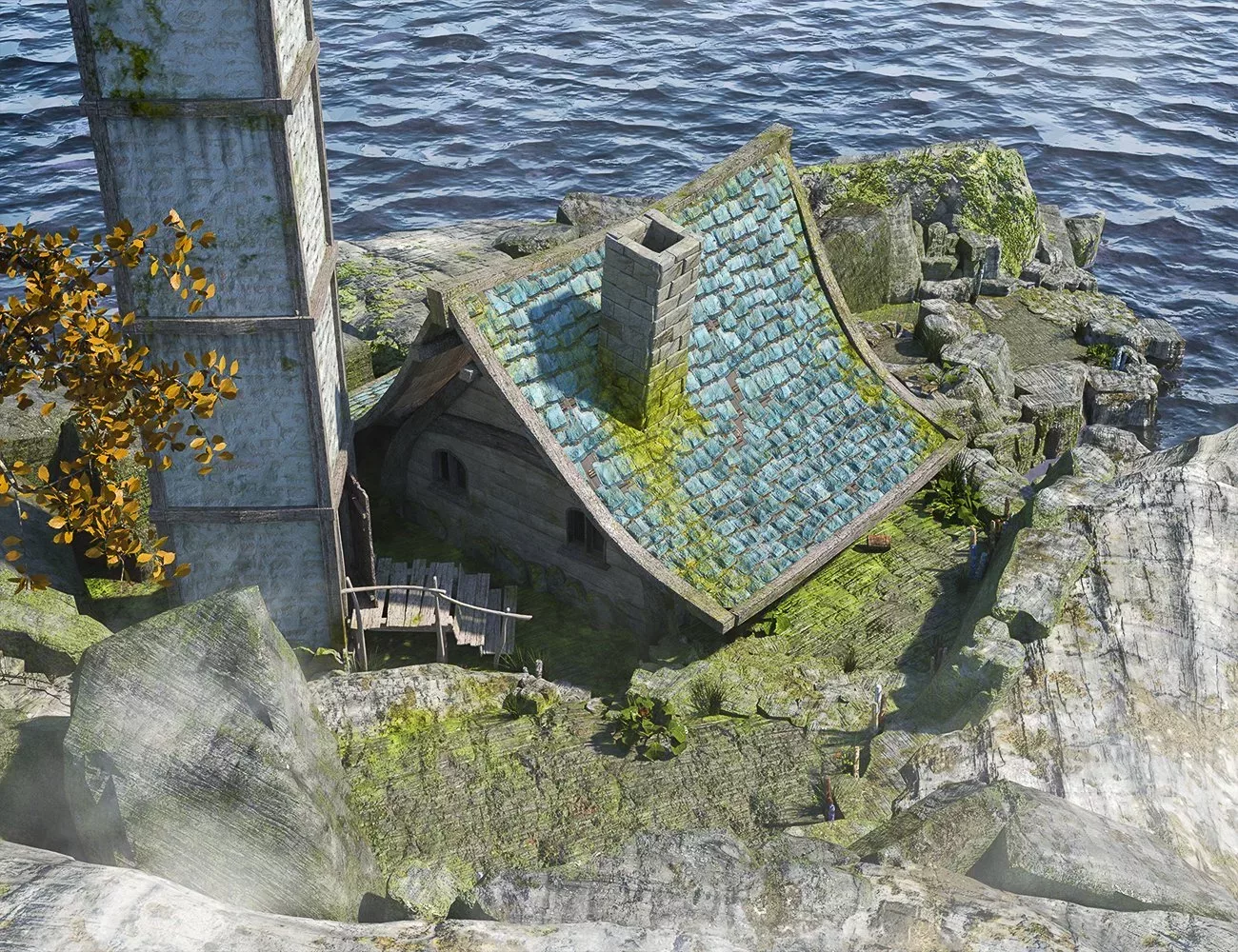 Download from QtyFiles Service
---