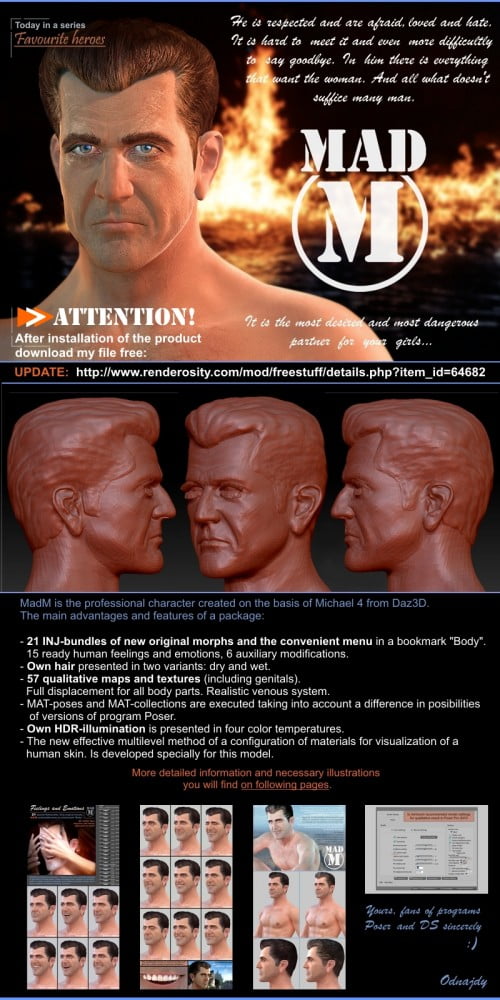 Thanks to merrygranny for the file.
MadM is the professional character created on the basis of Michael 4 from Daz3D.
The main advantages and features of a package:
– 21 INJ-bundles of new original morphs and the convenient menu in a bookmark "Body".
15 ready human feelings and emotions, 6 auxiliary modifications.
– Own hair presented in two variants: dry and wet.
– 57 qualitative maps and textures (including genitals). Full displacement for all body parts. Realistic venous system.
– MAT-poses and MAT-collections are executed taking into account a difference in posibilities of versions of program Poser.
The variant of a damp skin and useful nuances are added for release Poser Pro 2010.
– Own HDR-illumination is presented in four color temperatures.
– The new effective multilevel method of a configuration of materials for visualization of a human skin. Is developed specially for this model.
(update included)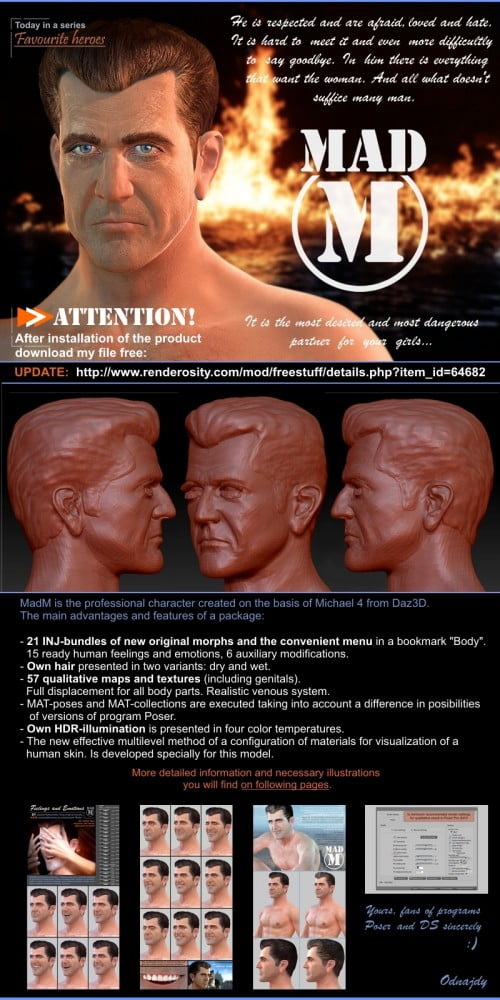 ---