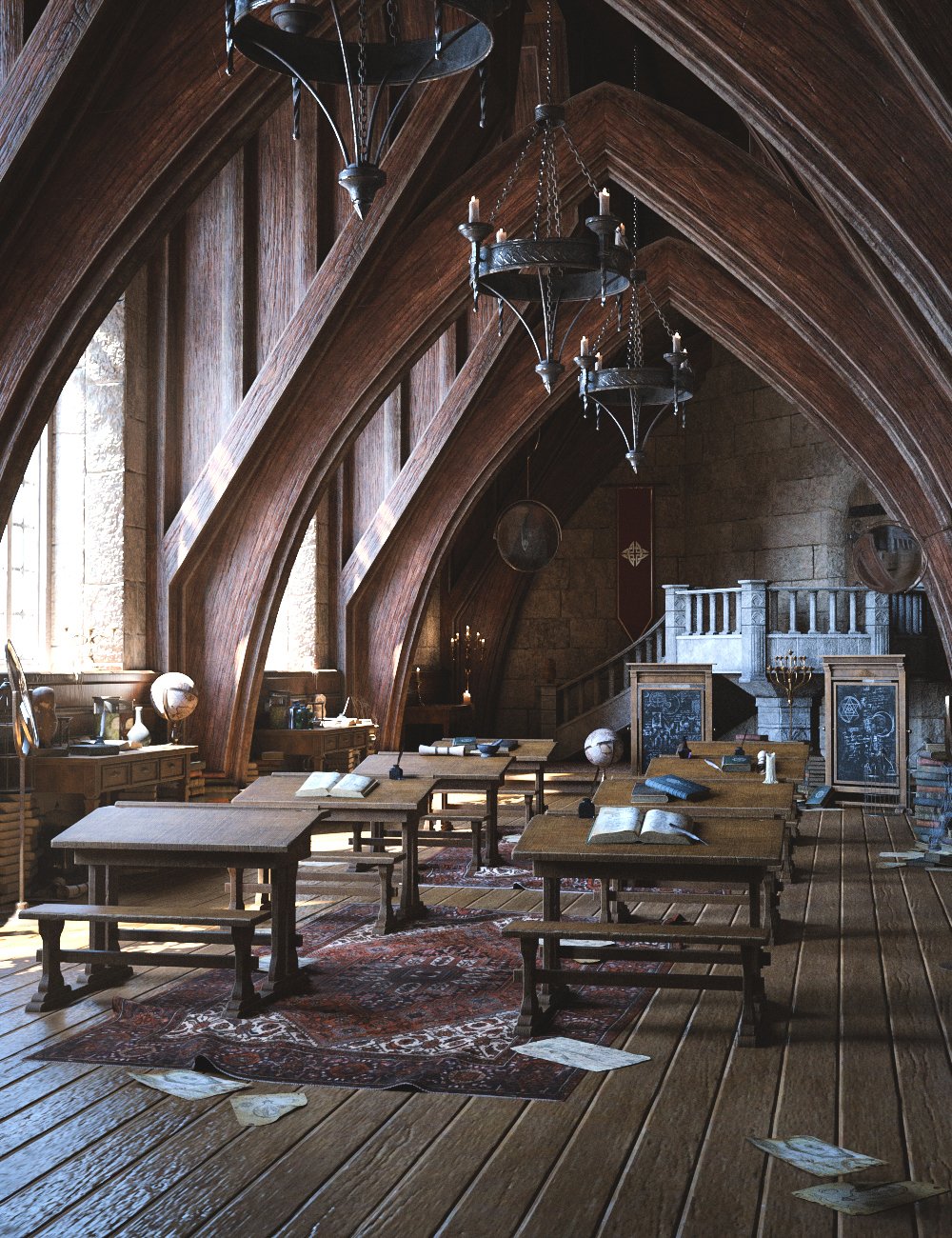 Learn spells in this fantastic magical room!
This environment set is built with highly-detailed textures and a cinematic atmosphere that's perfect for story-rich rendered scenes.
If you want, you can use volumetric light in your scenes.
All models can be moved or removed from the scene as desired so you can have the scene you want.
This is a complete interior scene that includes complete day and volumetric lighting.
All models are world-scale for Genesis models, and the low poly models and optimized props/assets are cpu-gpu friendly.
The scene consists of a plentitude of realistic props, with 10 camera settings for each scene ready to render.
All textures and UV maps are optimized for Iray.
Are you ready to make cinematic magical renders?
Magic Room Day: (.DUF)
Cameras:
Props:
Banner 01
Banner 02
Banner Material
Blackboard
Book 01
Book 02
Book 03
Bookcase Big
Bookcase Small
Books
Bottle
Cage
Candle 01
Candle 02
Candle 03
Candle Holder Big
Candle Holder
Candle Light Off Material
Chandelier
Desk
Feather
Flask 01
Flask 02
Glass Bell
Hourglass
Ink
Jar
Magnifying Galss 01
Magnifying Galss 02
Magnifying Galss 03
Open Book
Owl
Paper 01
Paper 02
Paper 03
Paper 04
Pestle
Room
Rug 01
Rug 02
Skull
Spiderweb
Table
Volume Light
World Map
Render Settings:
Day Render Settings
Denoiser On
Speed Render
Volume Light On
Textures Include:
122 Textures for Base Color, Normal, Metallic, Roughness, Refraction, and Opacity Maps (2048 x 2048 to 4096 x 4096)
Daz Studio Iray Material Presets (.DUF)
---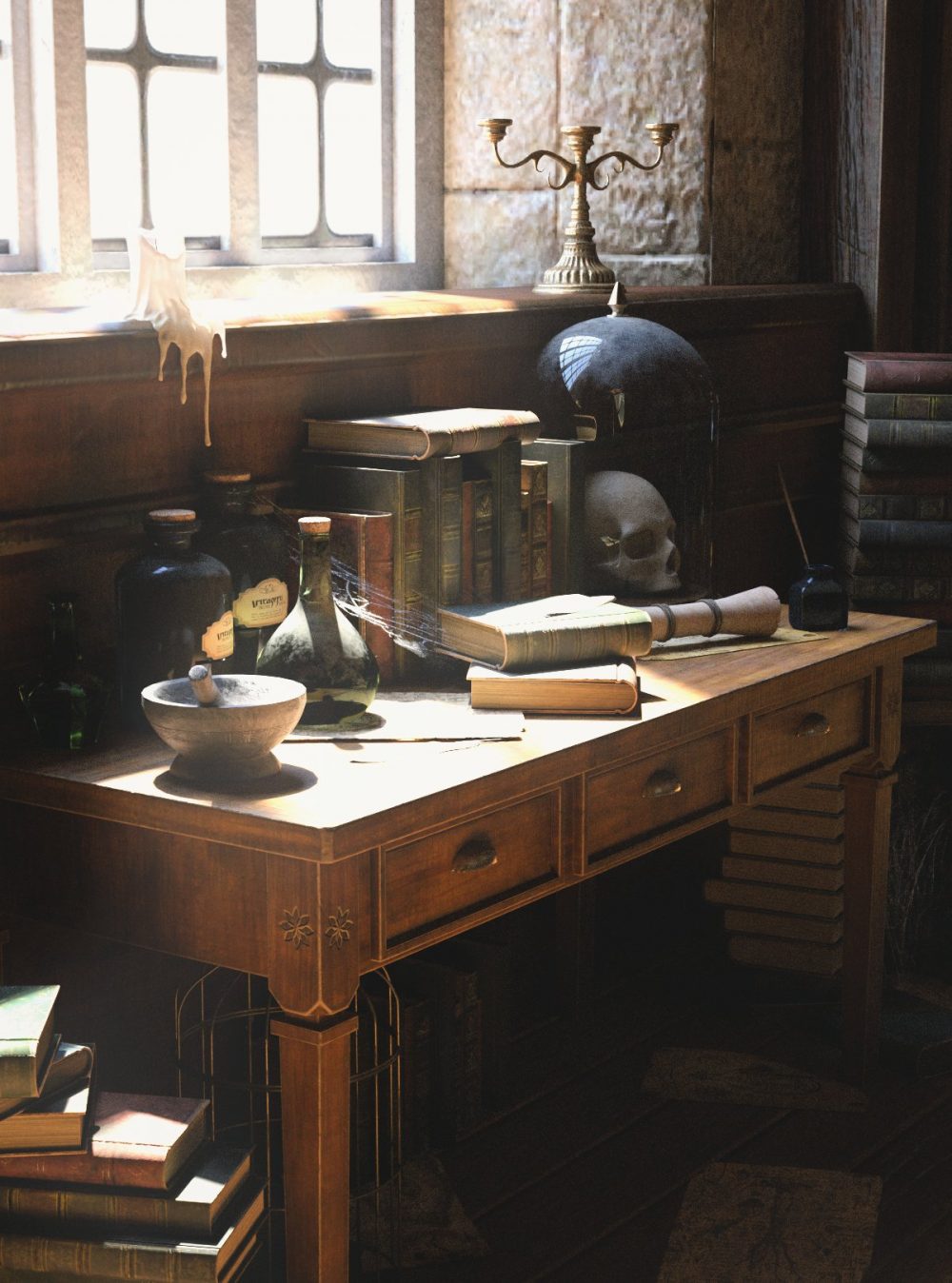 Download from QtyFiles Service
---