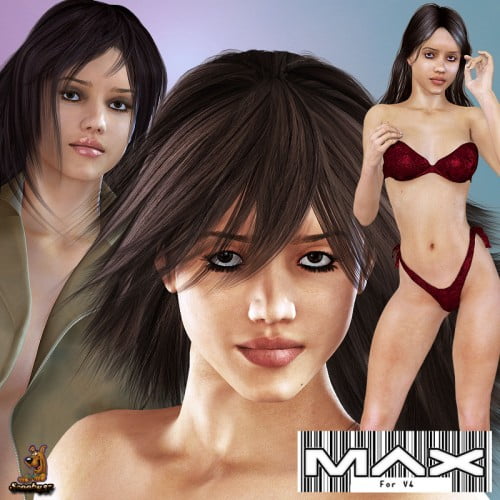 Max has been carefully crafted using unique morphs for the head and body and will work with all Variations of
V4 from the basic V4 thru to V4.2++
As Max has a unique bodymorph some existing clothing items may take a bit of effort to make them fit, though it is not impossible
as you can see from the promos, I recommend Dimension3D's Morphing cloths package which is a very easy package to use and can make
morphs to fit Max and many other characters quickly and easily.
In the Poses/Max folder you will find the Inject/Remove options for her head and body morphs and all of the other options
have been put in uniquely named folders to make it easier to find and load the options you need such as
Max Mats
EyeColors
Makeups etc.
All of the EyeShadow Makeup and Lip color, eye and nail options can be loaded individually, making a truly versatile character.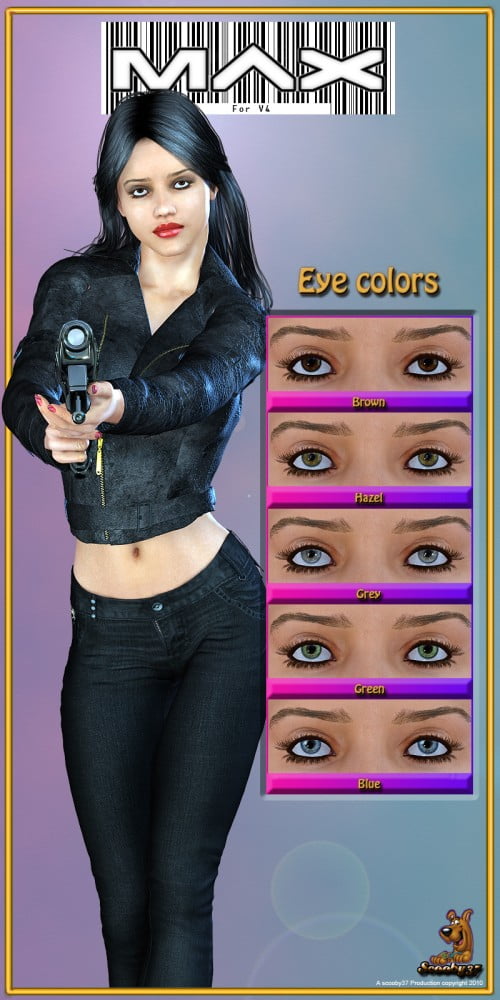 ---