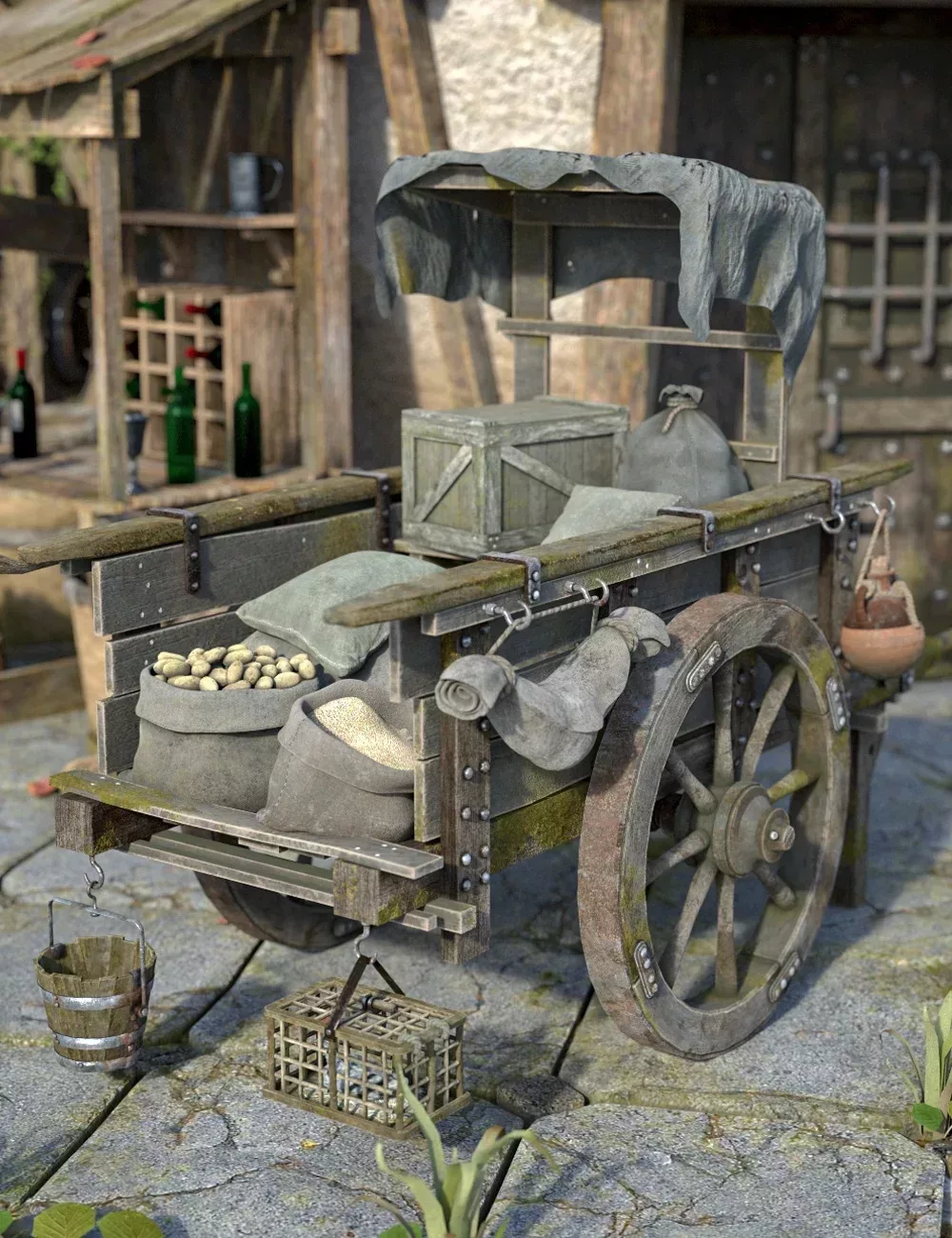 Details
Discover this medieval handcart, accompanied by an assortment of authentic accessories from the period. This cart is equipped with canvas bags, wooden boxes, a water jug, a bucket, a birdcage and many other accessories of daily life at that time.
Attached accessories on the cart are removable, allowing you to use them separately to create detailed scenes. In addition, the textures are of high quality and guarantee you a realistic rendering, even during close-ups.
To bring your medieval cart to life, there are also provided eight character poses (Genesis 8.1 male and female and Genesis 9) that will allow you to pull or push it with ease.
Whether you are a history buff, a filmmaker or a digital artist, this medieval handcart and its accessories will offer you the opportunity to recreate the authentic atmosphere of this fascinating era.
What's Included and Features
Medieval Handkart: (.DUF)
Scene Subsets:
MC Cart for Poses
MC Empty Cart
MC Empty Cart + Options
MC Full Cart
Smart Props:
MC Bird Cage
MC Bucket
MC Canvas Bag
MC Cart Body
MC Cart Options
MC Cauldron
MC Closed Bag
MC Covered
MC Draped
MC Fork
MC Grain Bag
MC Hanging Bucket
MC Hanging Cage
MC Left Wheel
MC Right Wheel
MC Potato Bag
MC Rope
MC Small Bag
MC Stack Bags
MC Water Jug
MC Wooden Box 01
MC Wooden Box 02
MC Wooden Box 03
Poses:
02 Full-Body Go-To Poses for Genesis 8 Female
02 Full-Body Go-To Poses for Genesis 8 Male
---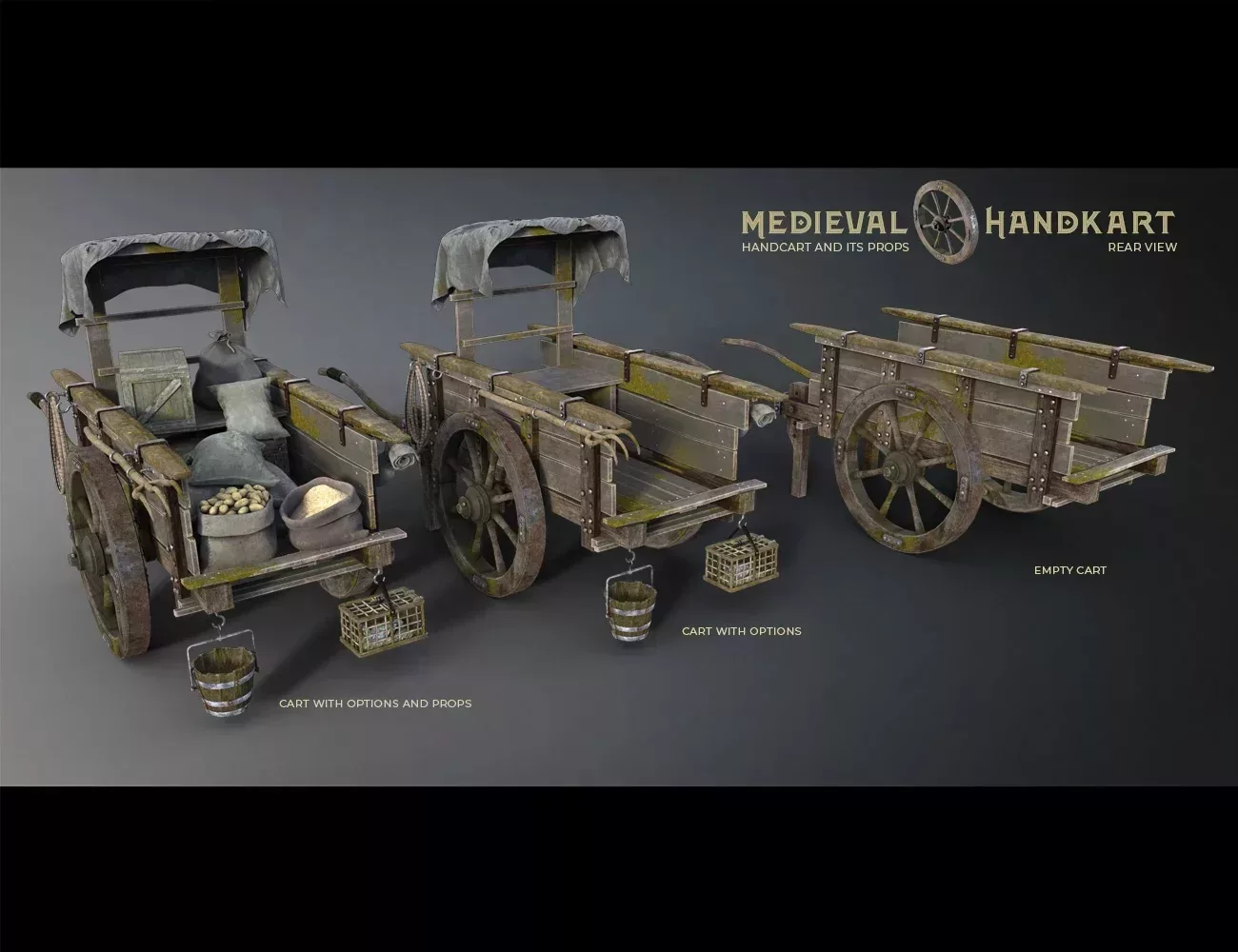 Download from QtyFiles Service
---