Mediterranean Flowering Spurge Plants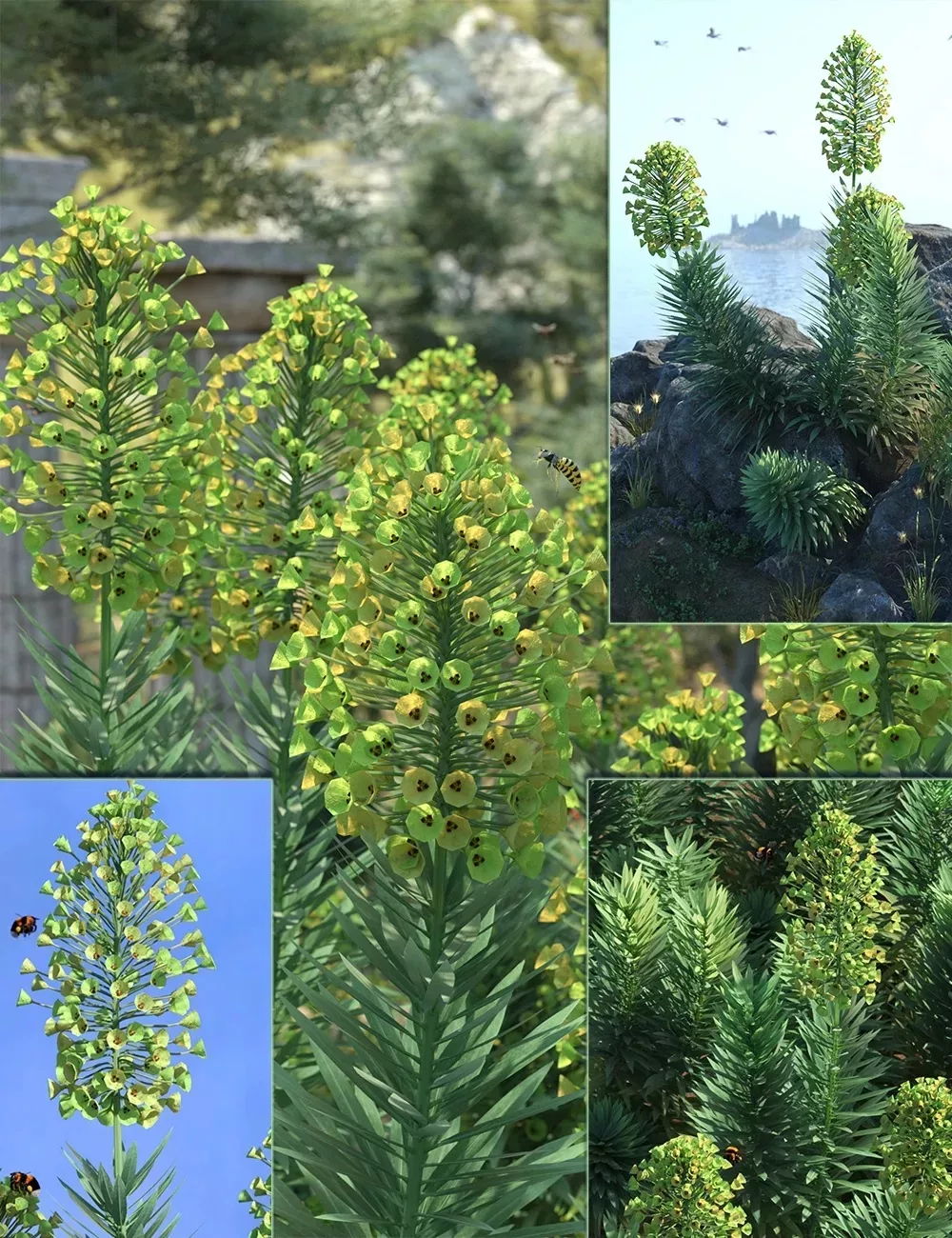 The Mediterranean Spurge (Euphorbia characias) lights up a scene with its lime green spotted purple bracts and grey blue foliage! – whether its a rocky outcrop overlooking the blue waters of the Aegean sea, a garden, or something to take over an old yard or piece of wast lend this bundle of ten high resolution flowering and foliage plants, give you the opportunity to add some structure and subtle splashes of color to your scenes.
As always a little goes a long way, and slight variations in the Y rotation and scale values can make one plant and its instances look like many different ones. ( be aware that this is a high resolution plant so may not work well in very large numbers in instancing) You can make customized clumps using the various versions of flowering or non flowering plants. Note that there are different materials used in the flowering and Foliage versions of this plant as reflected in the included material presets – make sure that you apply the correct one if you need to do so.
Whether its a classical ruin, a cliff top or a more formal setting these gorgeous green Mediterranean wild flowers are the perfect plant to add some drama and realism to your scene.
---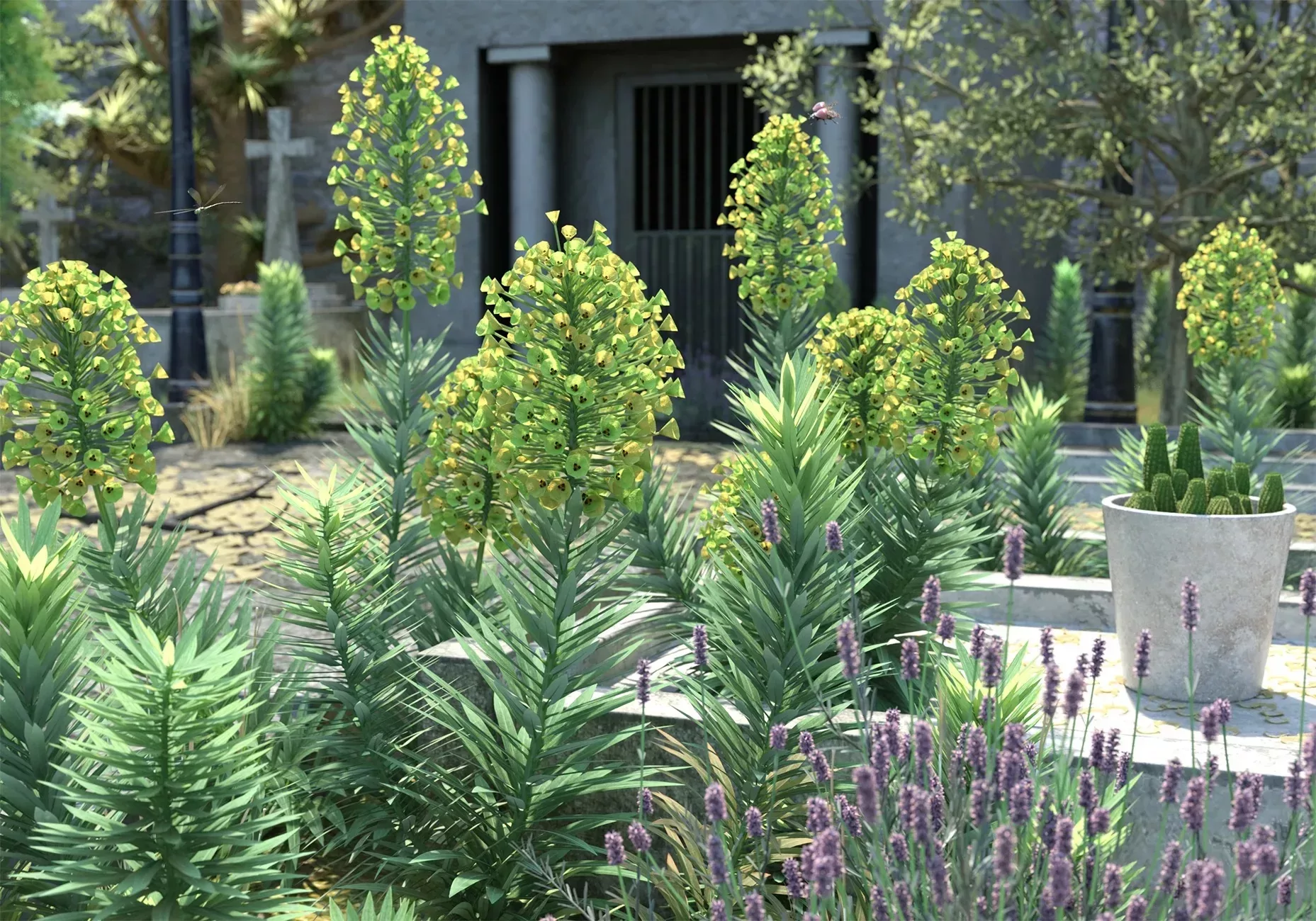 Download from QtyFiles Service
---