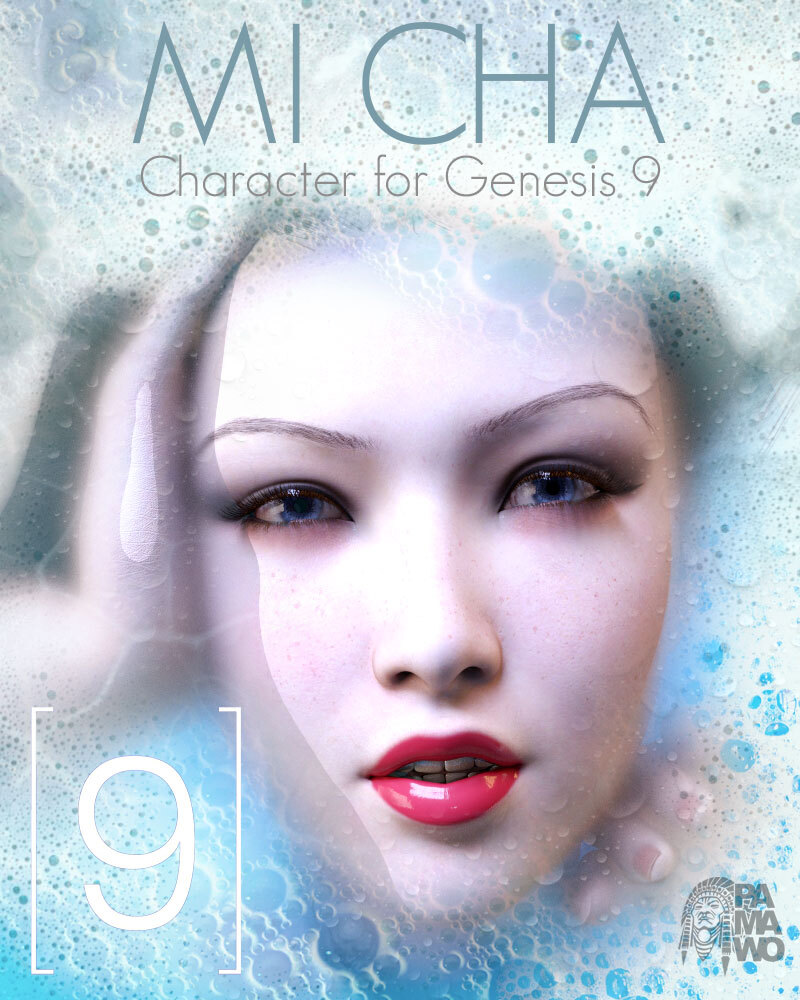 Character for the Genesis 9
She comes with makeup options, lipsticks, eyes, Nails and eyelash
Two options for Eyebrows:
Drawn on the skin with Bump Map or
Eyebrows Card (requires Daz Genesis 9 Starter Essentiald Expansion Product)
This Korean name means "beauty" and "girl". It derives from the Hebrew name Micha, which means "who is like god".
Mi-cha is an independent girl! She is also very curious and thirsty for knowledge. A fan of reading, she constantly feeds her intelligence. She is logical and analytical, and would make a very good scientist. She is also a leader at heart, who likes to be the center of attention from time to time.
PWO Mi Cha for G9 Female +Eyebrows Card Daz.duf
PWO Mi Cha for G9 Female.duf
Materials (.DUF)
Mi Cha Lips 01.duf
Mi Cha Lips 02.duf
Mi Cha Lips 03.duf
Mi Cha Lips 04.duf
Mi Cha Lips 05.duf
Mi Cha Lips 06.duf
Mi Cha Lips 07.duf
Mi Cha Lips 08.duf
Mi Cha Lips 09.duf
Mi Cha Lips 10.duf
Mi Cha Makeup 00 Eyebrows Skin.duf
Mi Cha Makeup 00.duf
Mi Cha Makeup 01 Eyebrows Skin.duf
Mi Cha Makeup 01.duf
Mi Cha Makeup 02 Eyebrows Skin.duf
Mi Cha Makeup 02.duf
Mi Cha Makeup 03 Eyebrows Skin.duf
Mi Cha Makeup 03.duf
Mi Cha Makeup 04 Eyebrows Skin.duf
Mi Cha Makeup 04.duf
Mi Cha Makeup 05 Eyebrows Skin.duf
Mi Cha Makeup 05.duf
Mi Cha Nails 00.duf
Mi Cha Nails 01.duf
Mi Cha Nails 02.duf
Mi Cha Nails 03.duf
Mi Cha Nails 04.duf
Mi Cha Nails 05.duf
G9 Iris 01 Brown.duf
G9 Iris 01 Deep Blue.duf
G9 Iris 03 Ice.duf
G9 Iris 05 Whiskey.duf
G9 Iris 06 Emerald.duf
G9 Iris 08 Lime.duf
G9 Iris 09 Storm Cloud.duf
G9 Iris 15 Turquoise.duf
G9 Eyelashes Style Dense 02.duf
G9 Eyelashes Style Natural.duf
Genesis 9 Eyelashes Dense 01.duf
Genesis 9 Eyelashes Dense 02.duf
Genesis 9 Eyelashes Natural.duf
Mi Cha Base G9 ALL MAPS no Eyebrows Skin.duf
Mi Cha Base G9 ALL MAPS with Eyebrows Skin.duf
Text files (.txt/.rtf)
Mi-Cha_G9_Readme.txt
Renderosity License.txt
31 Texturemaps (.jpg, .png) for Base Color, Height (147 x 185 to 4096 x 4096)
---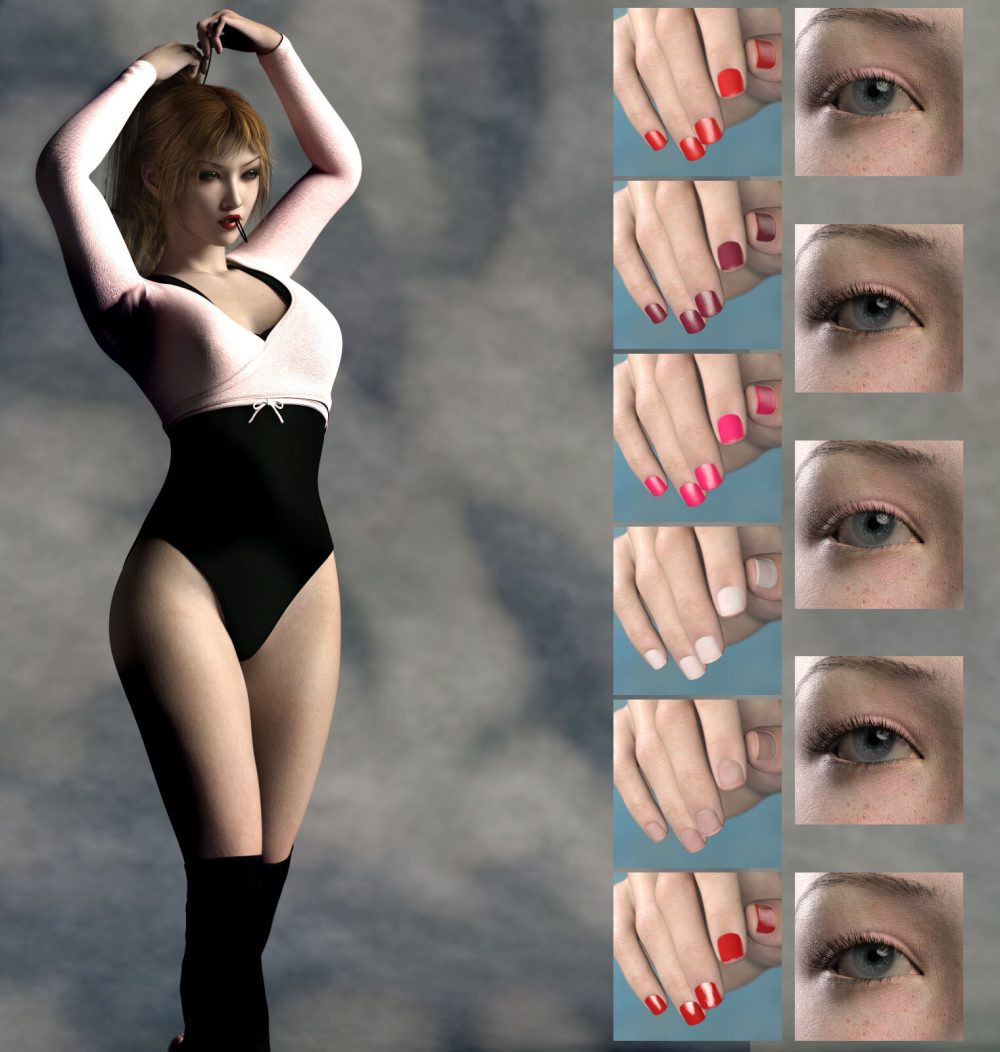 Download from QtyFiles Service
---