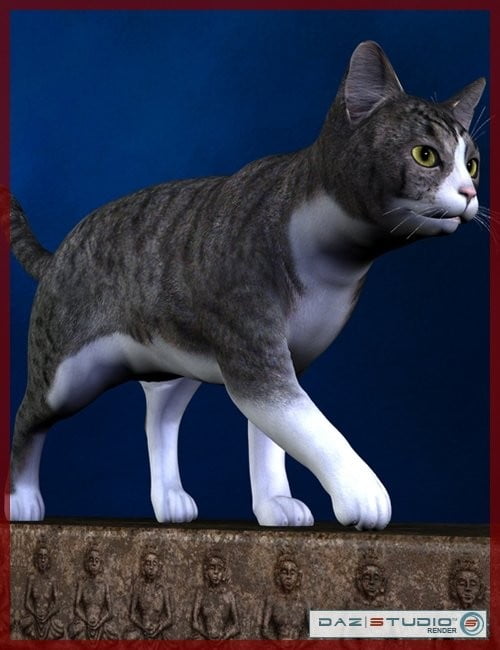 The Millenium Cat LE (Limited Edition) is the purrfect choice for your renders.
With lots of expression morphs, including Mimic morphs, and an Easy Pose tail, this little kitty is ready to play. Because this is an LE figure, it is lighter on system resources (fewer morphs) than the full?Millenium Cat, making it a nice addition to the regular Mil Cat figure.
Note: The LE figure does not come with any textures. If you'd like photorealistic textures like the one shown above, please check out the?Classic Cat Combo for this and many other textures.
---