Mixed Gems Jewelry Set for Genesis 9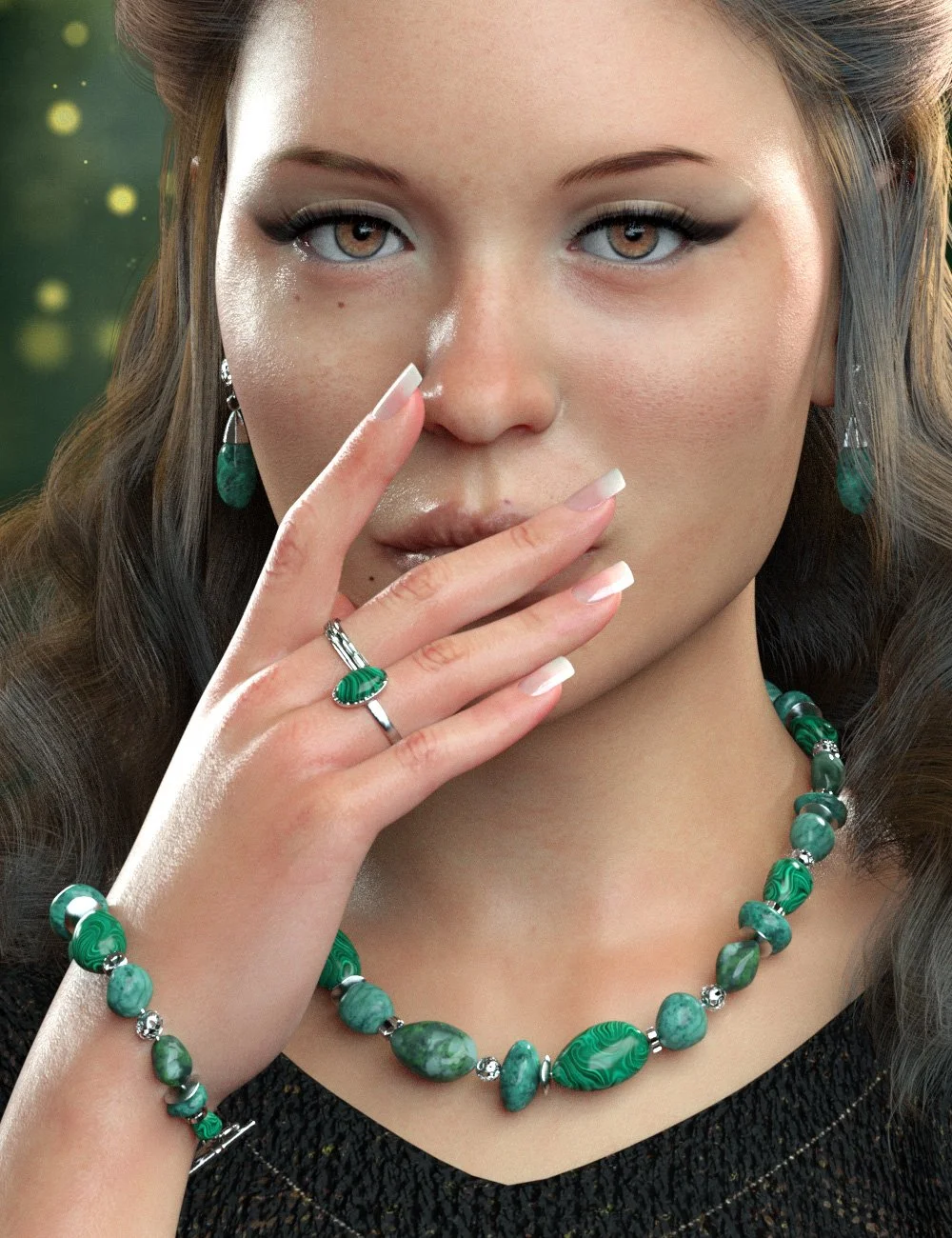 ---
Mixed Gems Jewelry Set for Genesis 9
Mixed Gems Jewelry Set for Genesis 9 is a jewelry set with semi-precious stones for a bohemian look. It's suitable for almost any occasion and sure to add some glamour to your outfit!
This set features a necklace, pendant earrings, studs, bracelets, a plain ring, and a ring with a cabochon gem.
The pendants are poseable, the necklace features movement morphs, the bracelets can be posed freely along the arm, and all items feature several style morphs.
A wide range of material presets are included, so you are sure to find something that matches your scene. The materials have been set up carefully to allow mixing and matching.
Jewelry Set for Genesis 9: (.DUF)
Load Full Set Preset
Bracelets (Left/Right):
Expand All
Beads Slim
Deco Smaller
Disks Smaller
Gemstones Sleek
Move Forward-Back
Move Up-Down
Slide Up-Down
Tilt
Ear Studs:
Diameter
Thickness
Earrings:
Pendants Size
Pendants Sleek
Studs Diameter
Studs Thickness
Twist
Side
Swing
Tilt
Bend
Gem Rings (Left/Right):
Expand All
Gem Size
Necklace:
Expand All
Loosen Collars
Loosen Neck
Beads Smaller
Deco Smaller
Disks Smaller
Gemstones Sleek
Tighter
Bend Out
Swing Side
Plain Rings (Left/Right):
Expand All
Bracelet Posing Quick Guide
Supported Shapes:
Base Feminine
Base Masculine
Angela 9
Freja 9
Ivar 9
Josie 9
Michael 9
Nikolai 9
Victoria 9
Emaciated
Fitness Details
Fitness Mass
Heavy
Lithe
Mass Body
Muscular Details
Muscular Mass
Older
Pear Figure
Portly
Stocky
Thin
Body Tone
Voluptuous
Pectorals Cleavage
Pectorals Height
Other Shapes may be supported in Daz Studio by Auto-follow
Materials:
24 Necklace and Bracelets
24 Earrings (can be used also on Studs)
24 Studs (can be used also on Earrings)
24 Gem Ring
24 Plain Ring Gem Inlay Presets with Gem Inlay
24 Plain Ring Metal Presets
24 Material Presets for the Metal Parts (work on all items)
Textures Include:
298 Texture, Metallicity, Normal, and Roughness maps (2048 x 2048)
Daz Studio Iray Material Presets (.DUF)
---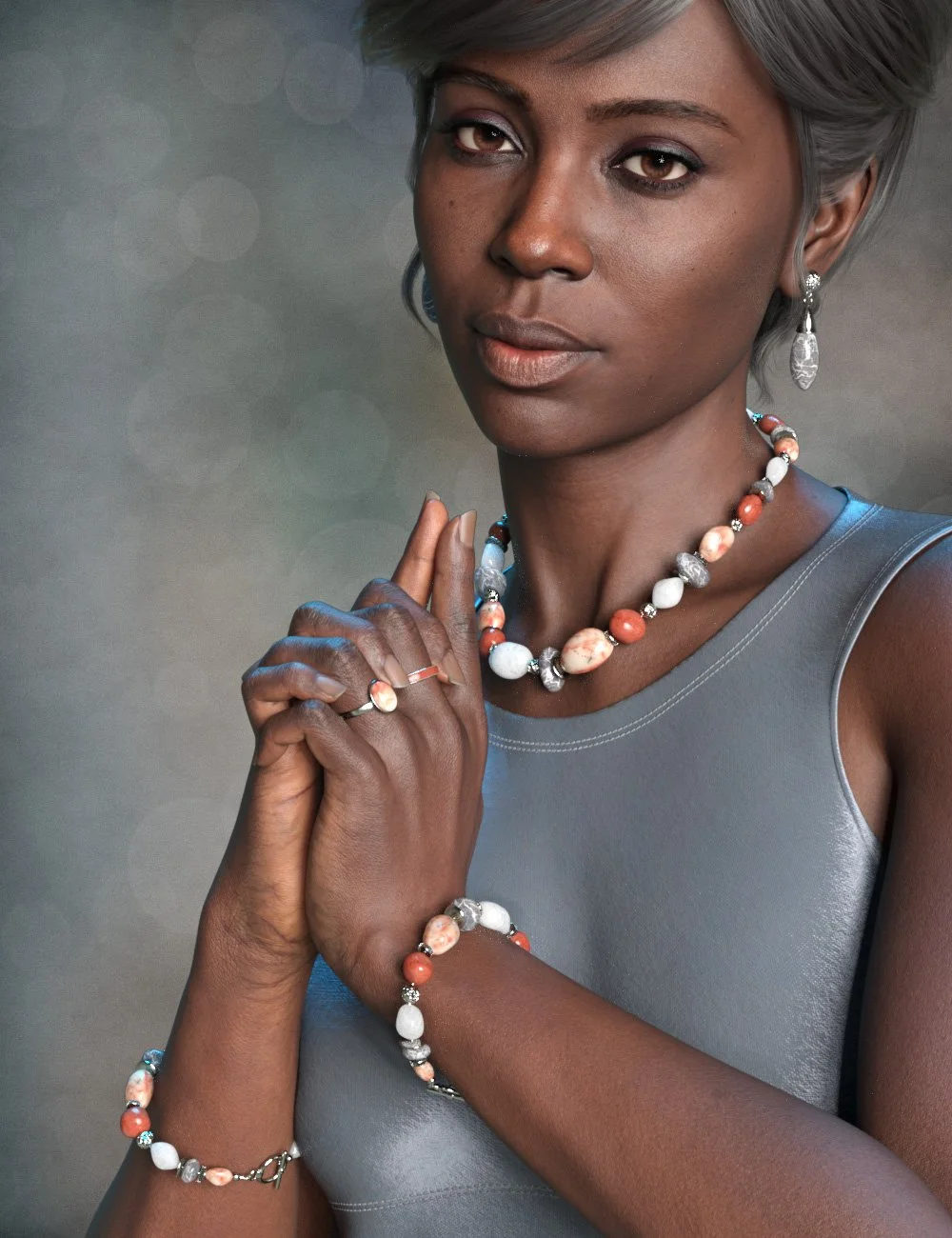 Download from QtyFiles Service
---